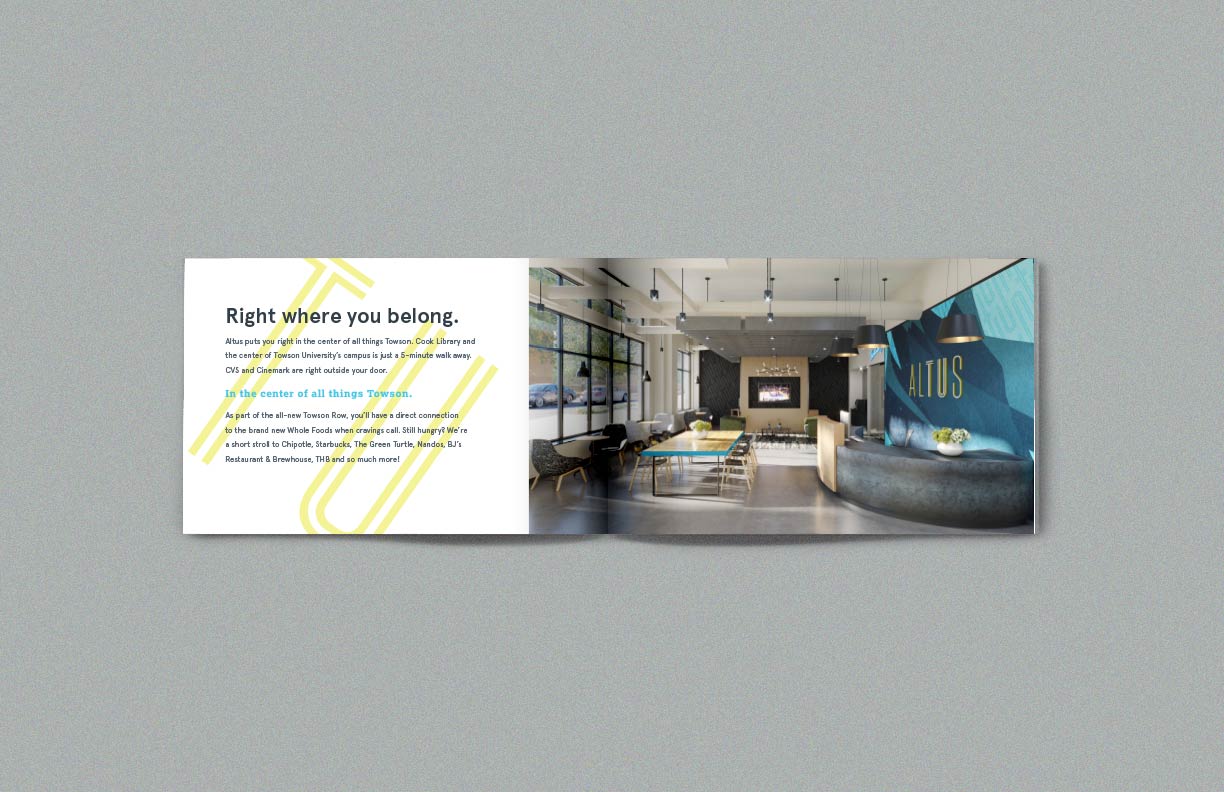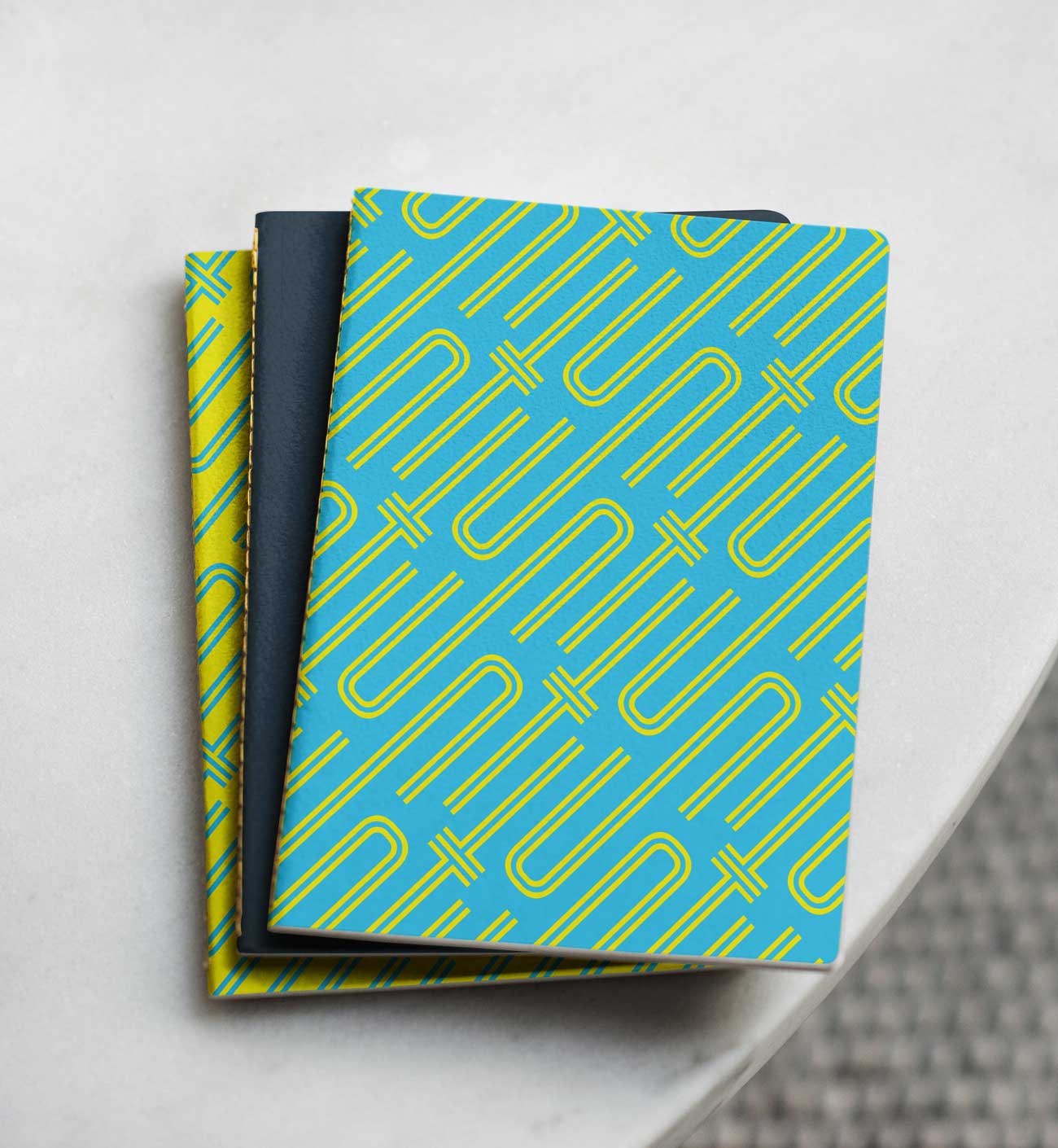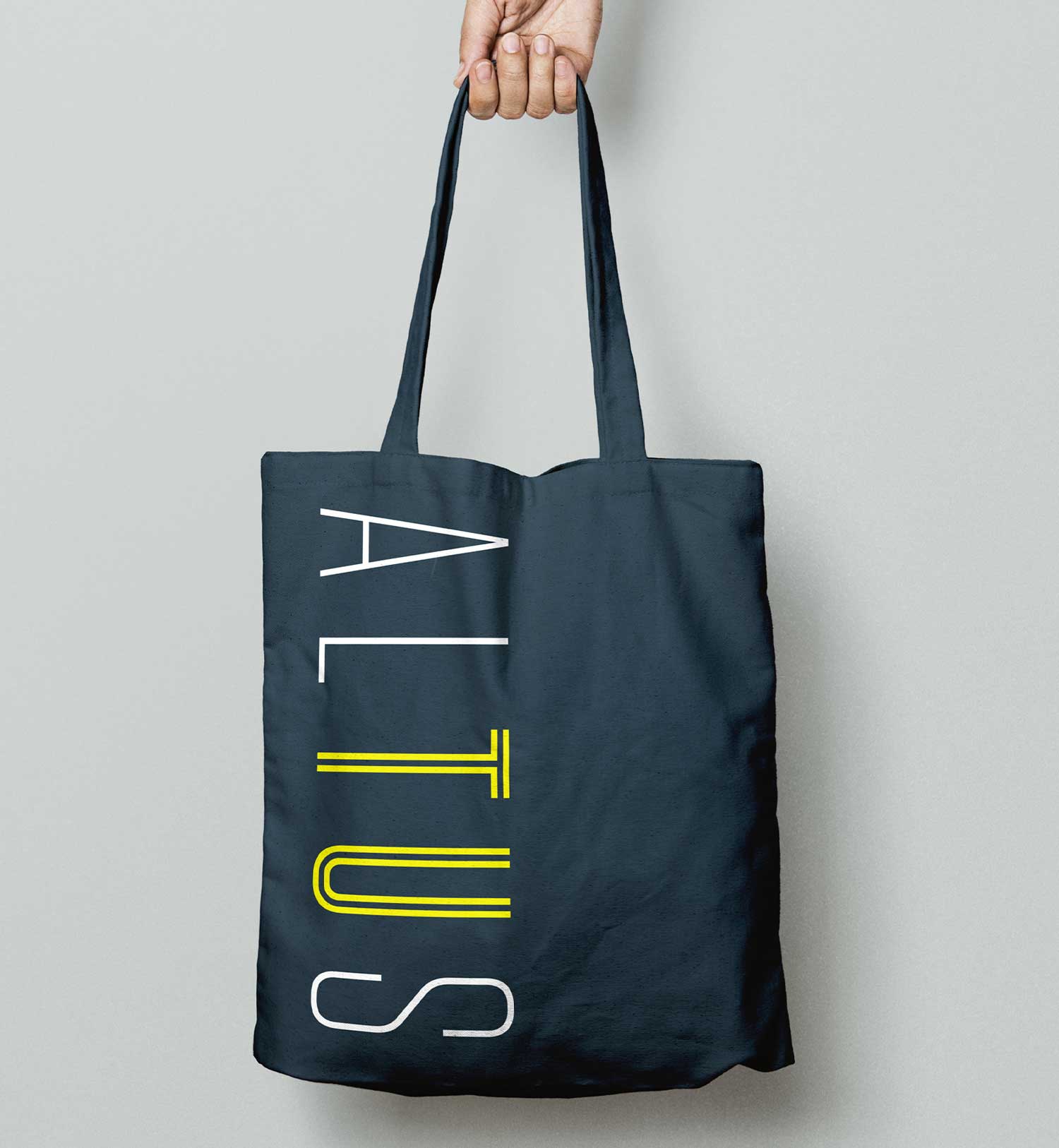 YDI worked with Gilbane development to create & implement the brand for their fresh take on student housing in Towson. Their scope of work included Naming, Branding, Temporary Leasing banners, Leasing Office Signage, Temporary Leasing Website, Marketing Collateral, Branded Swag, Project ID Signage, Interior Wayfinding and ADA signage, as well as Mural Art.
The name Altus, is a latin word for "grow and nourish" and can also be a descriptor meaning "high, tall, deep-rooted." The logo/wordmark designed by the YDI team also highlights the initials of Towson University. TU is not only part of the name but it is also built into the spirit of Altus's student community… it's what brings them together.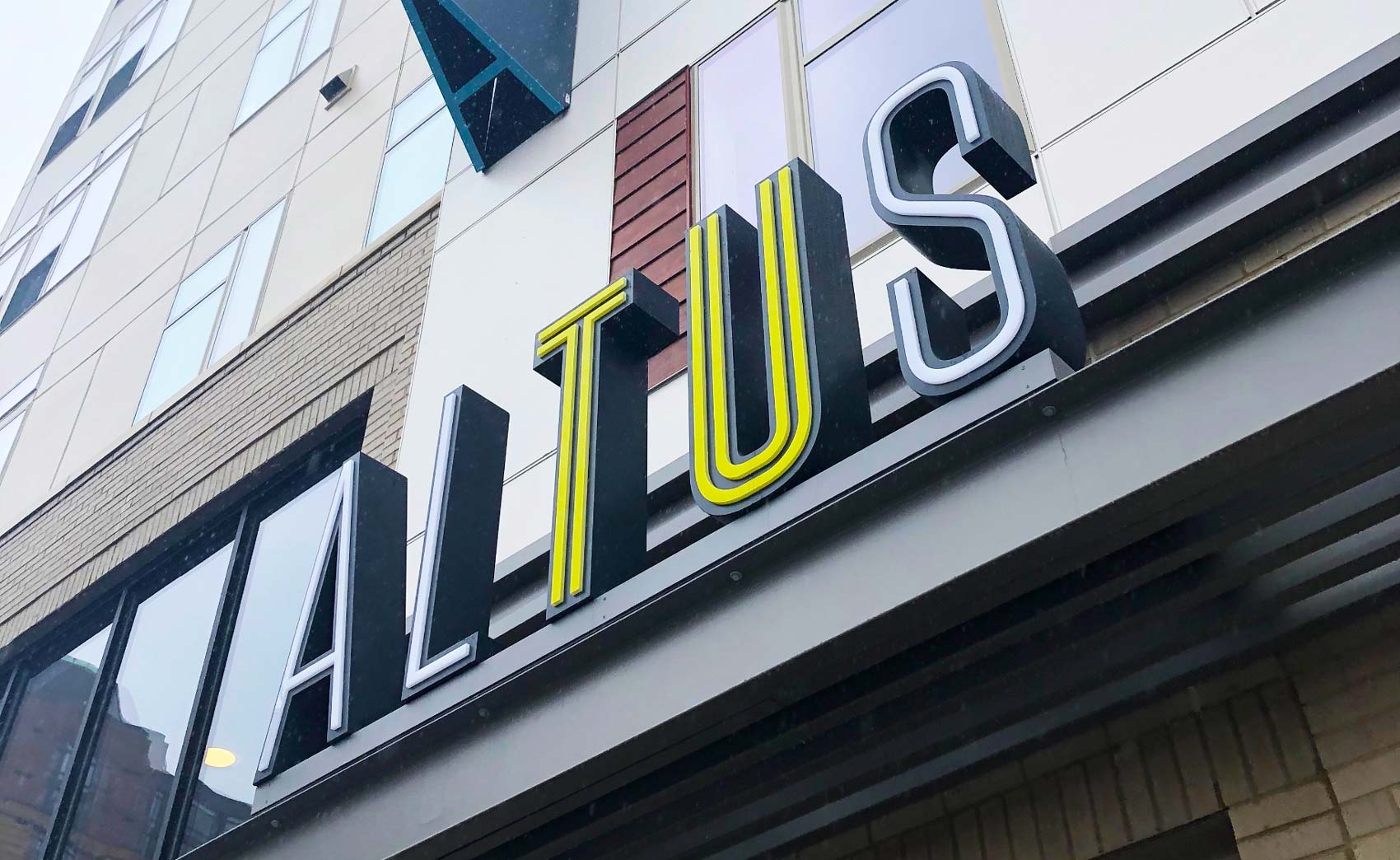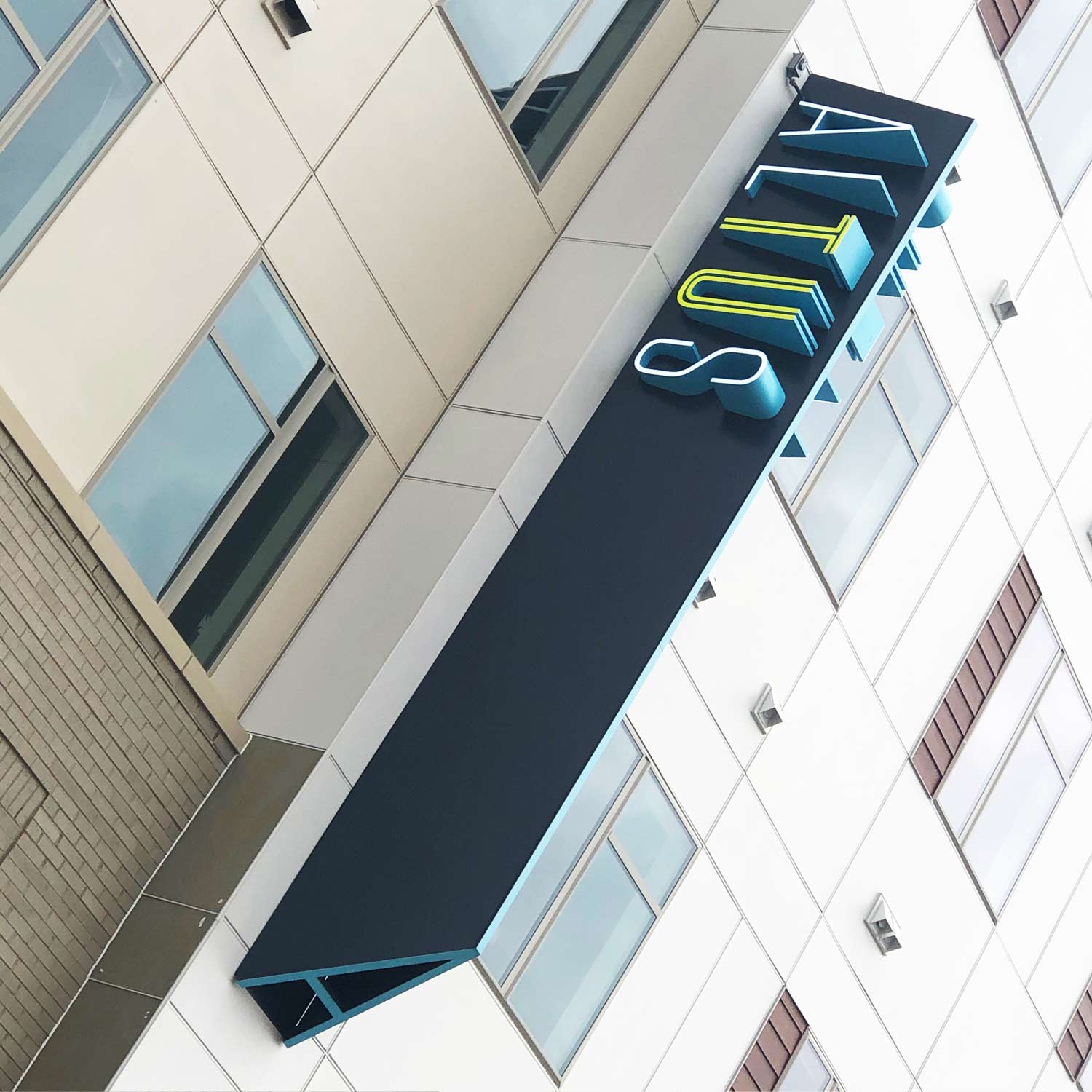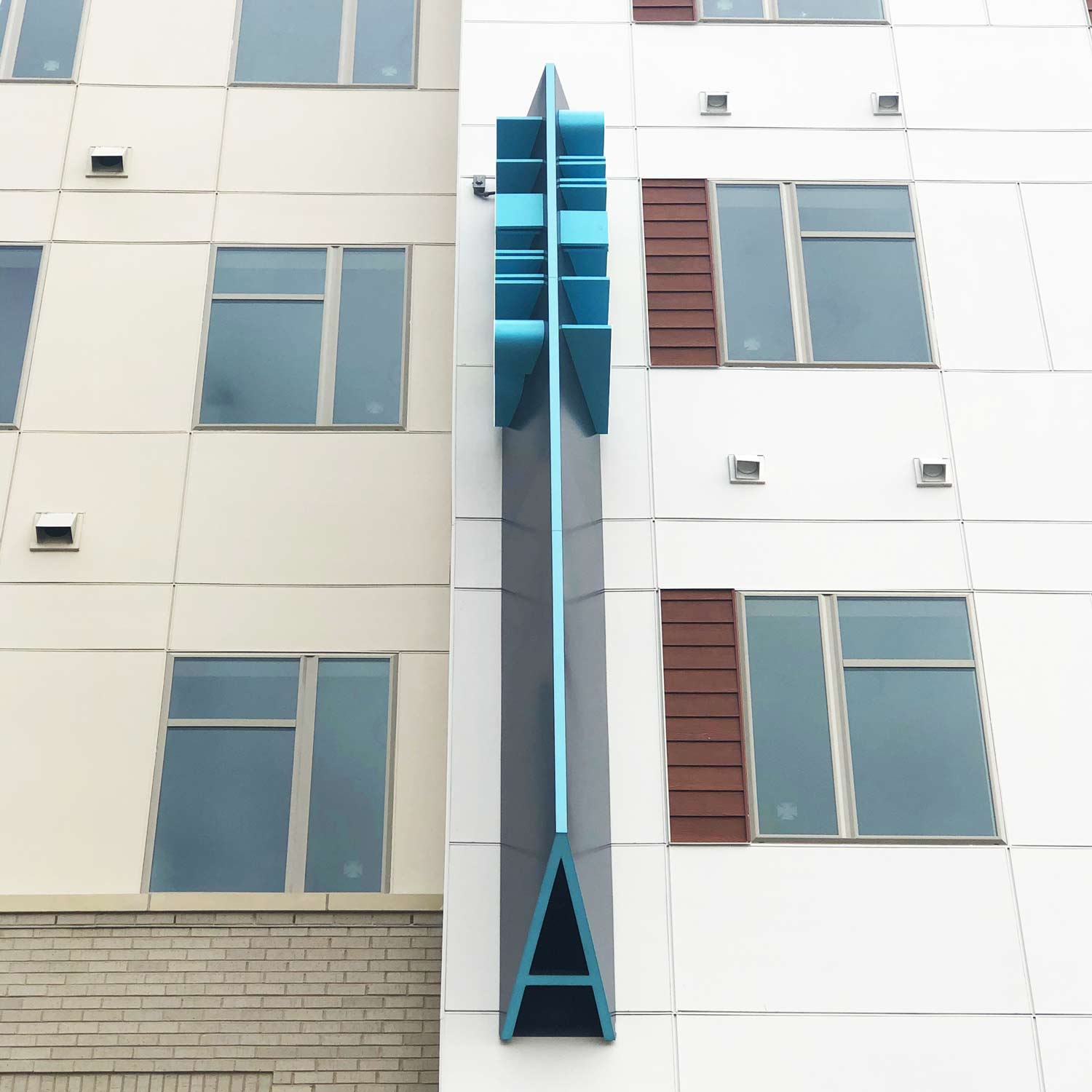 When developing a logo, YDI considers not only how it will appear digital or flat but also how it will appear when it is built and living in a physical space. The extruded blade sign uses the letter 'A' as the base cabinet. The sign provides a bold yet functional design treatment that leads down to the building entrance.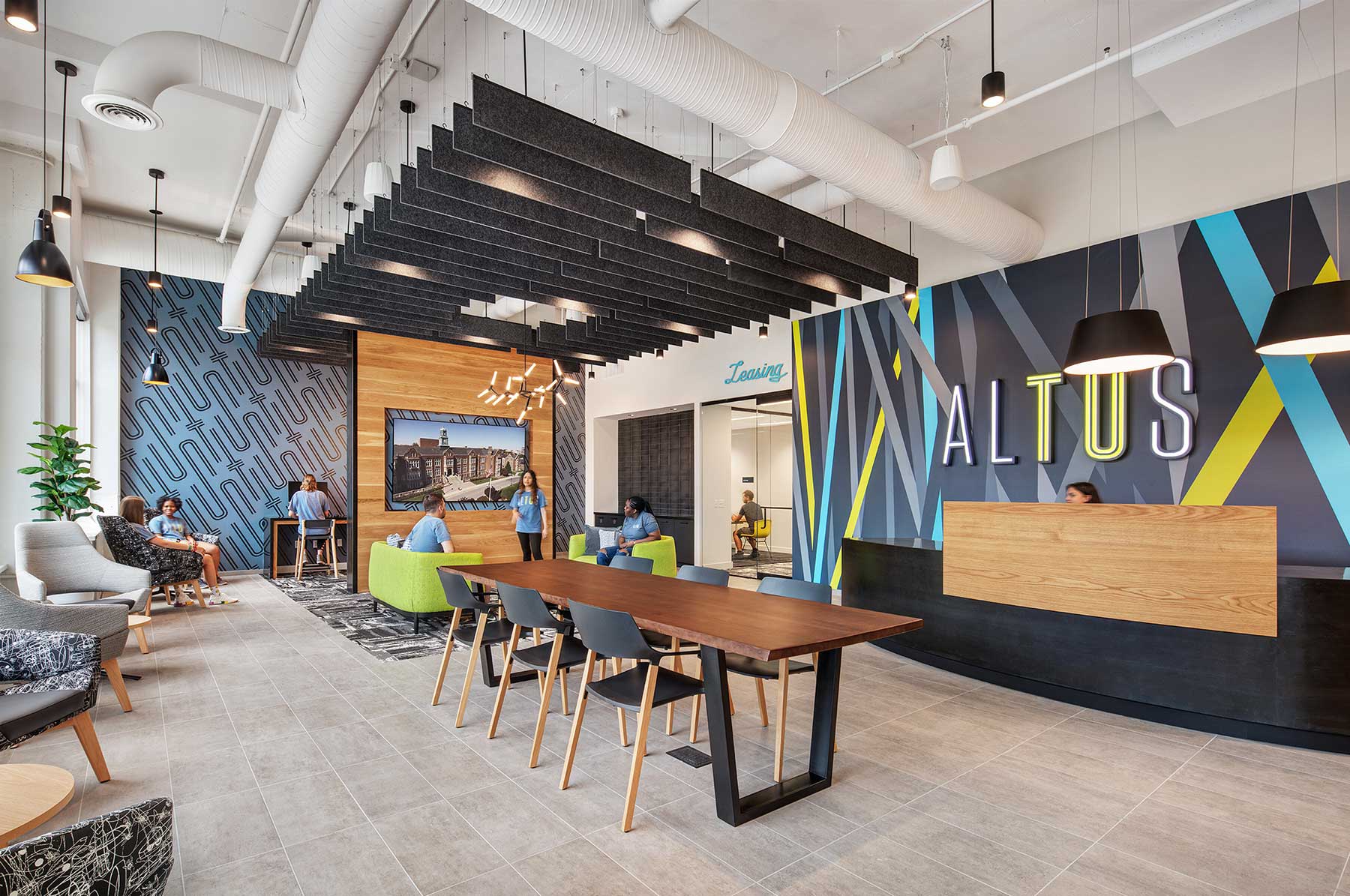 YDI created a custom glyphs system that was applied not only in their marketing materials for the community amenities but also in the physical space on the ADA and wayfinding signage.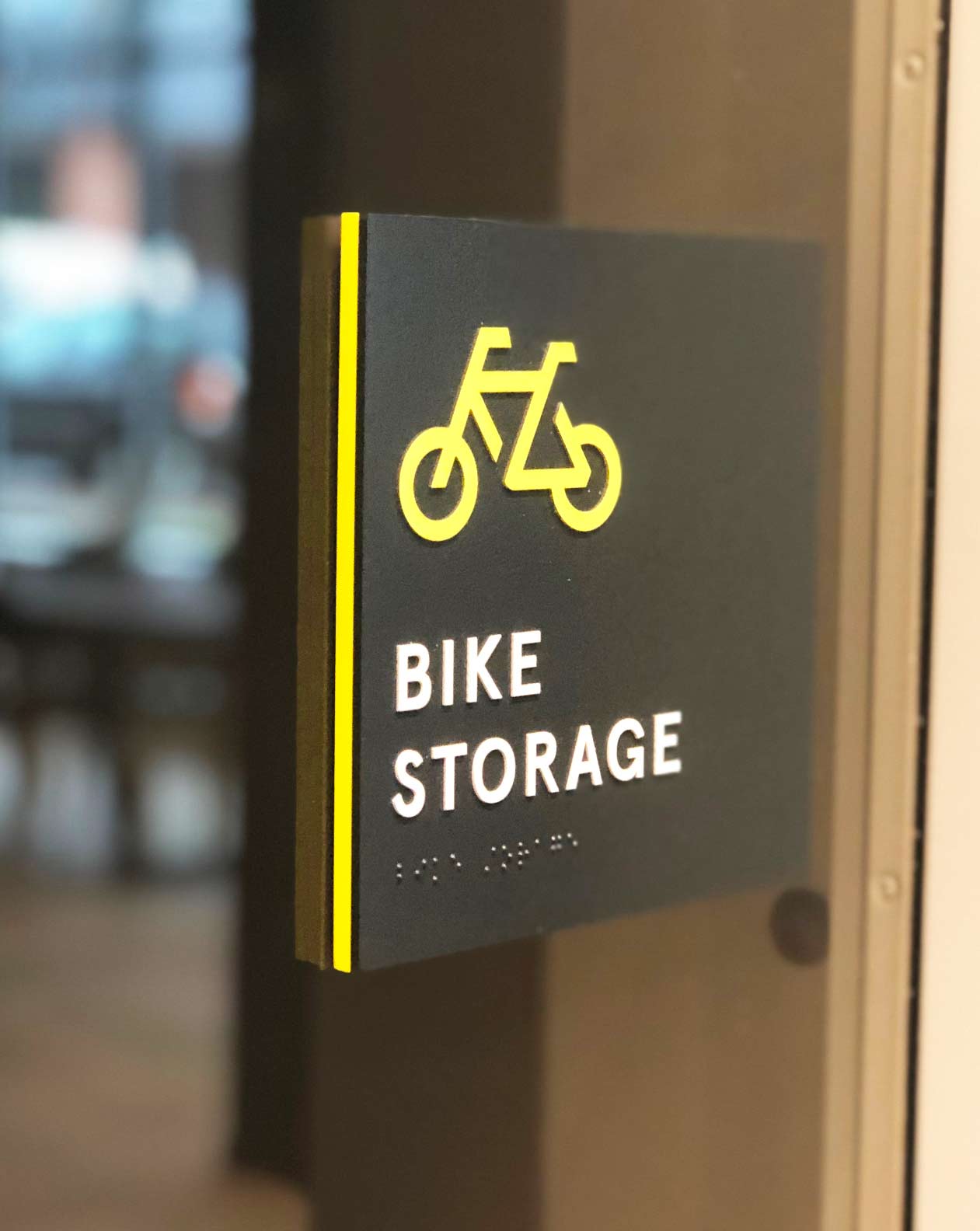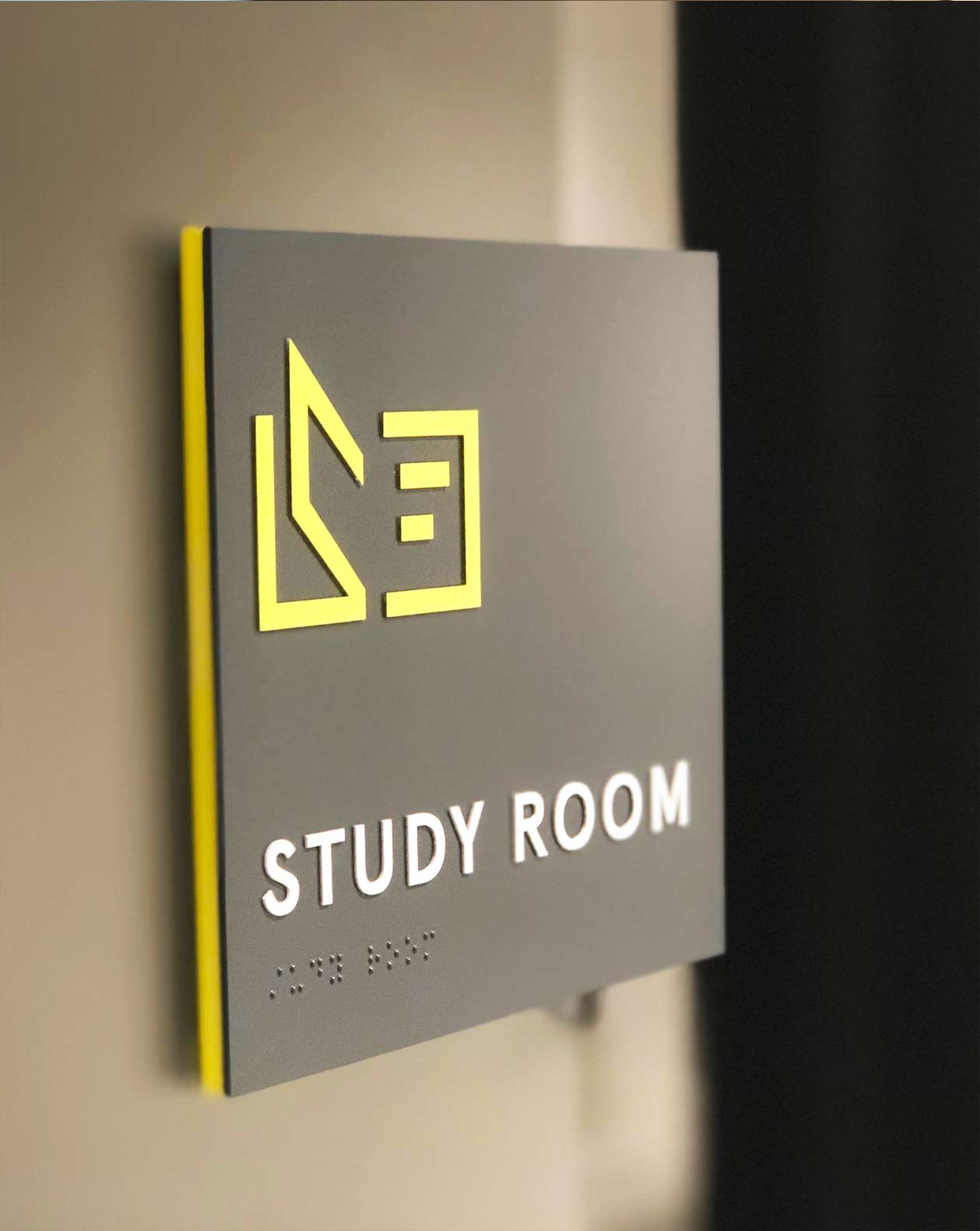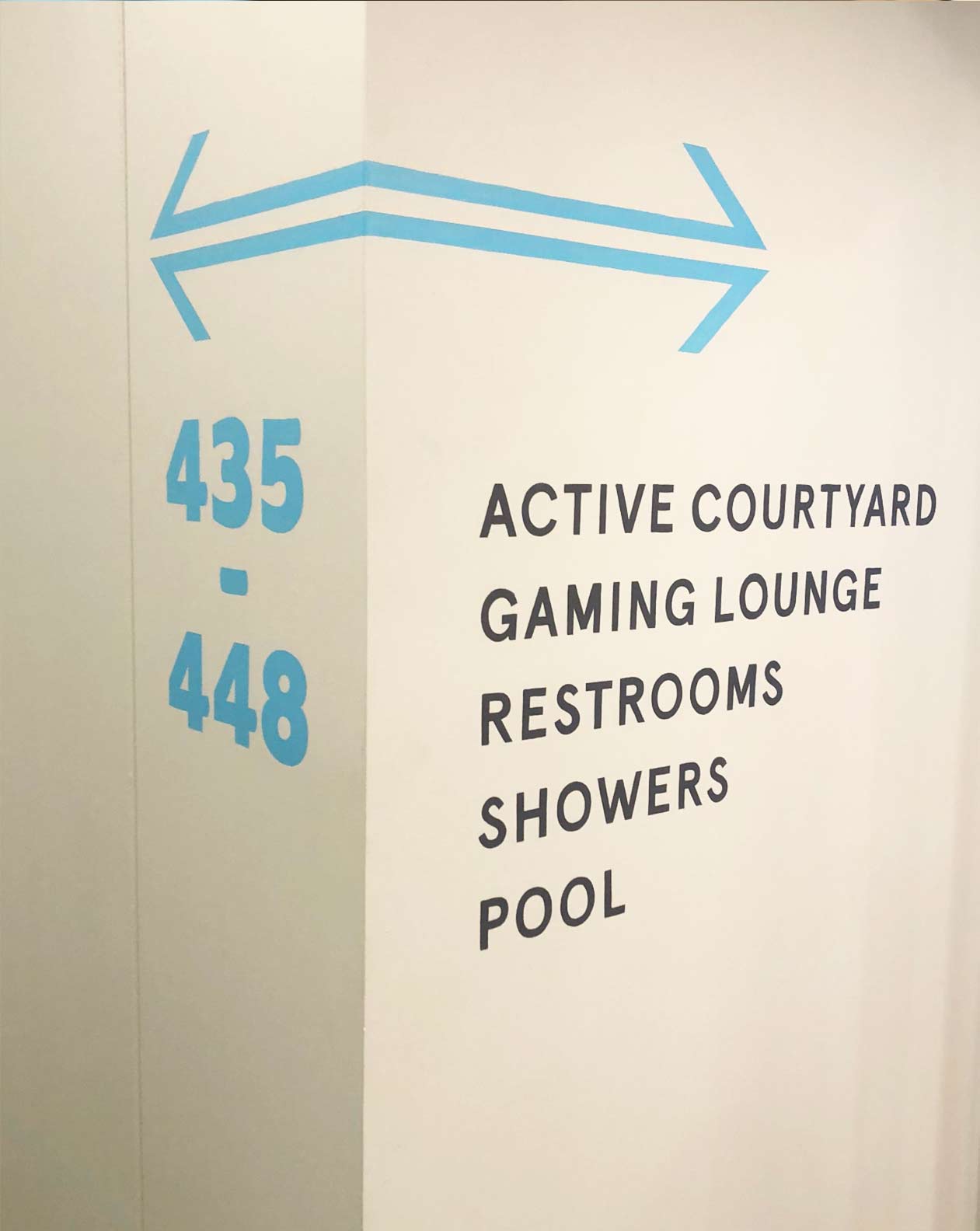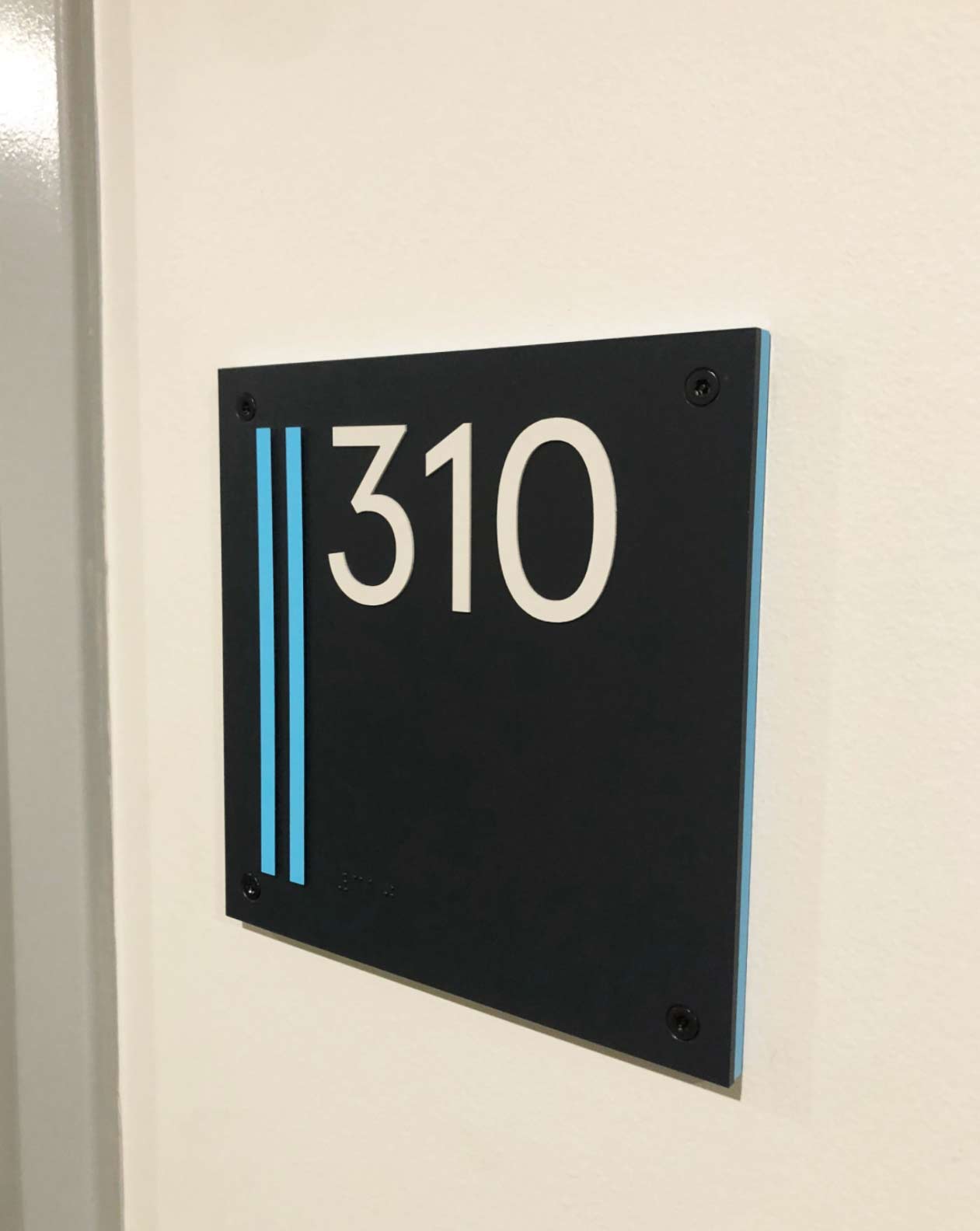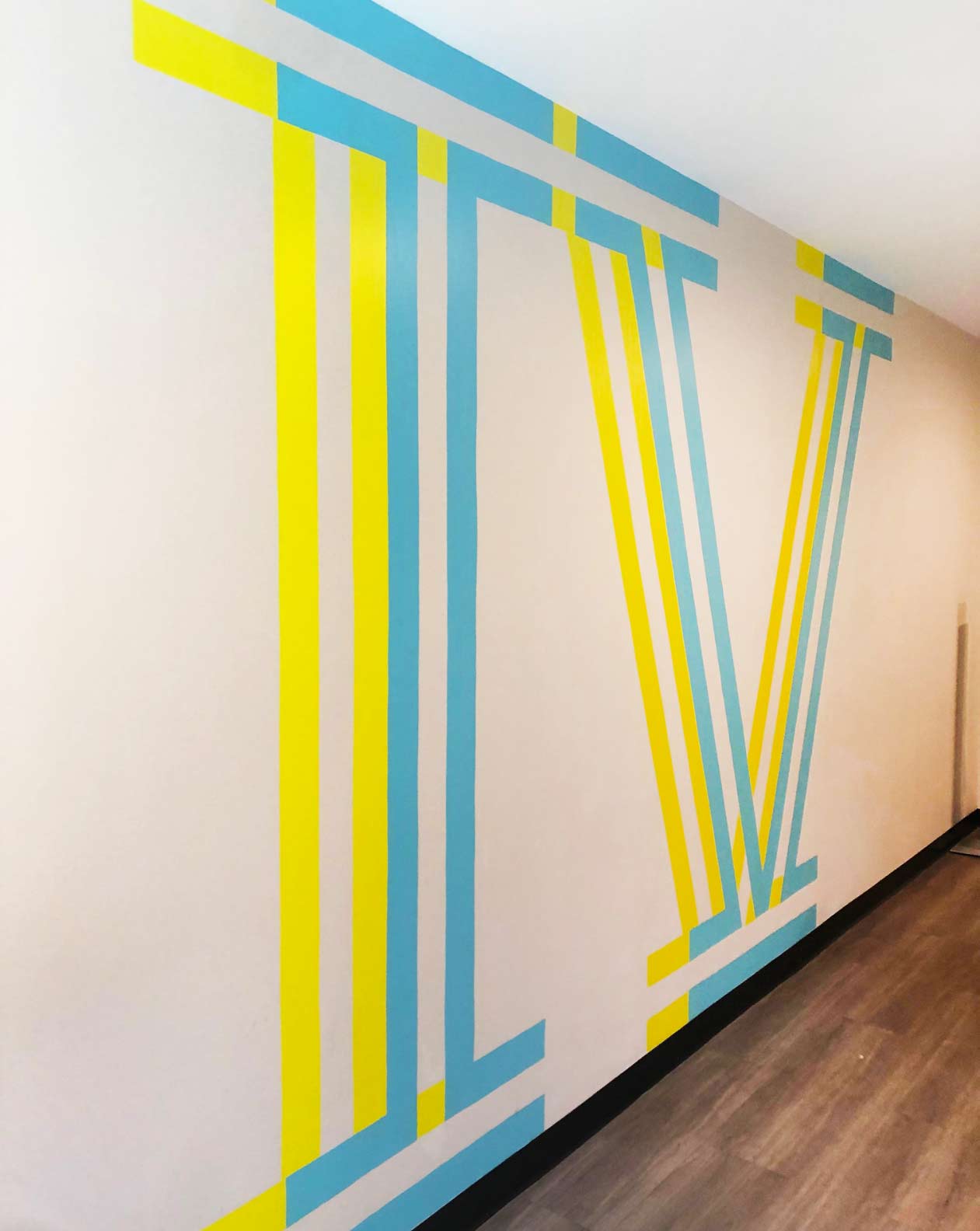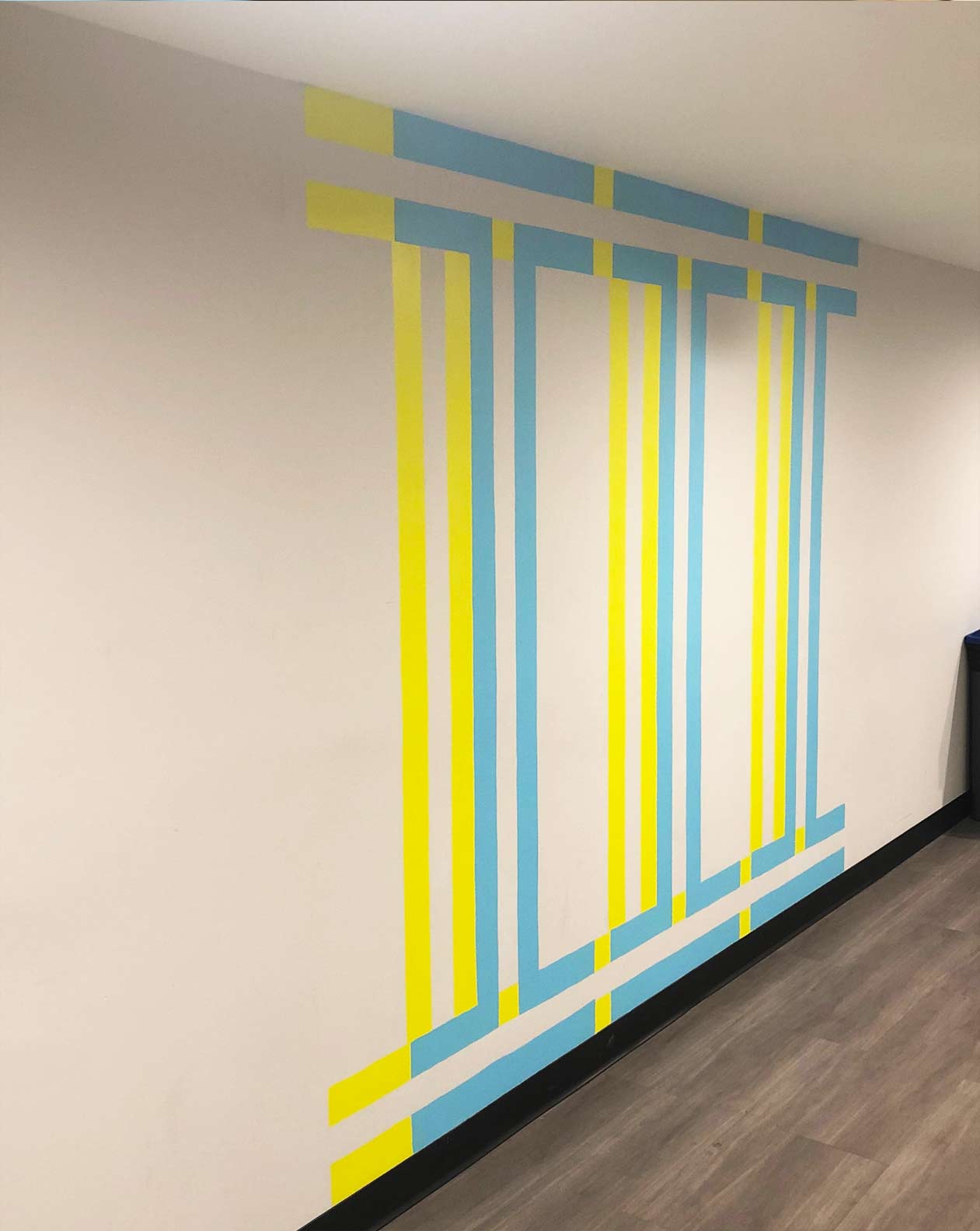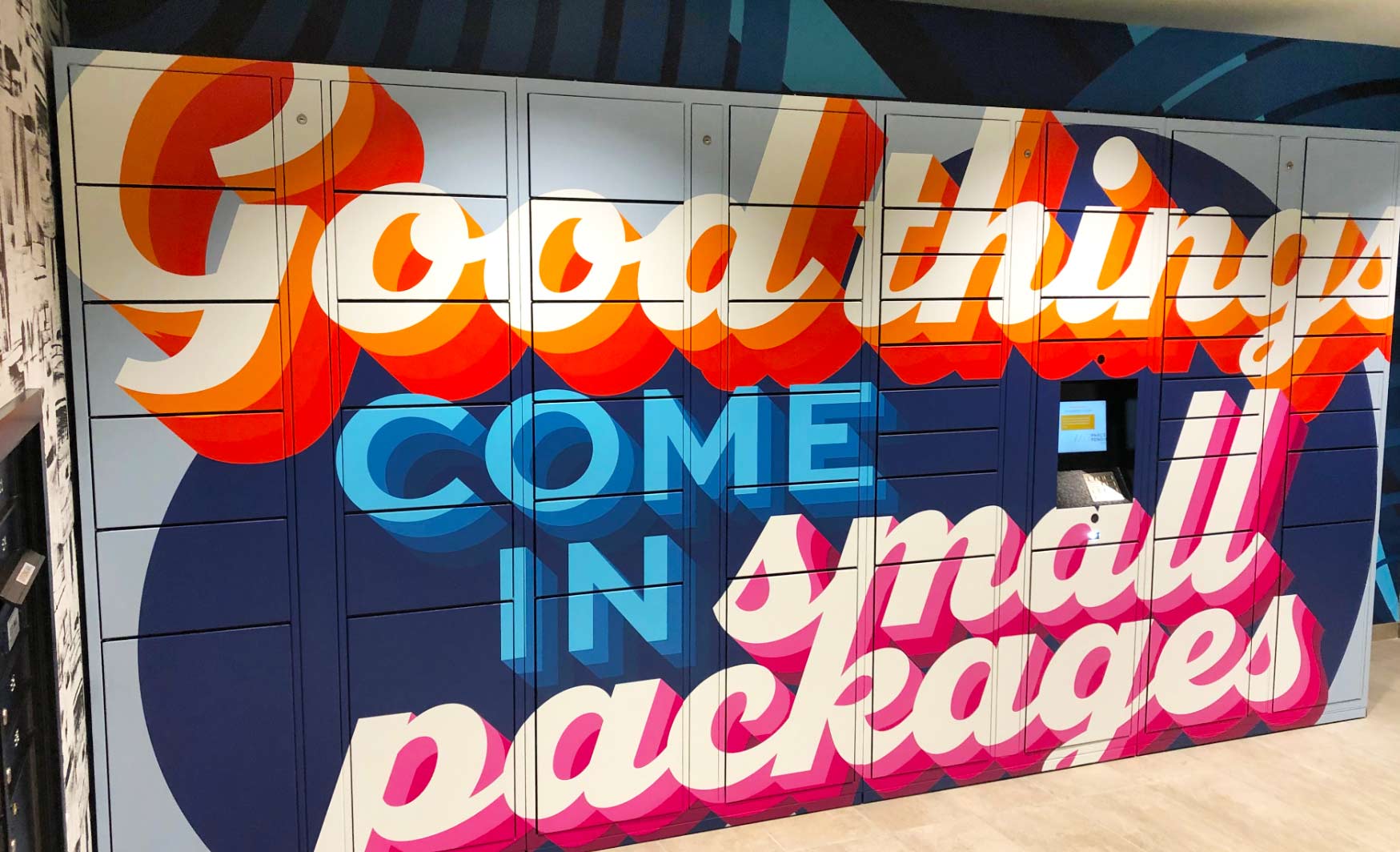 In addition to code compliant & functional signage YDI created a series a of murals and graphic patterns that have been applied in key locations inside and outside the building including the lobby, package lockers and blank side of the building.