Tempo is a modern apartment building marketed toward UMD students, offering an impressive list of amenities such as a fitness center, clubhouse, game lounge, and more. YDI developed Tempo's brand and applied it across a wide variety of graphics, signage, and spaces to highlight the contemporary and unique nature of the project.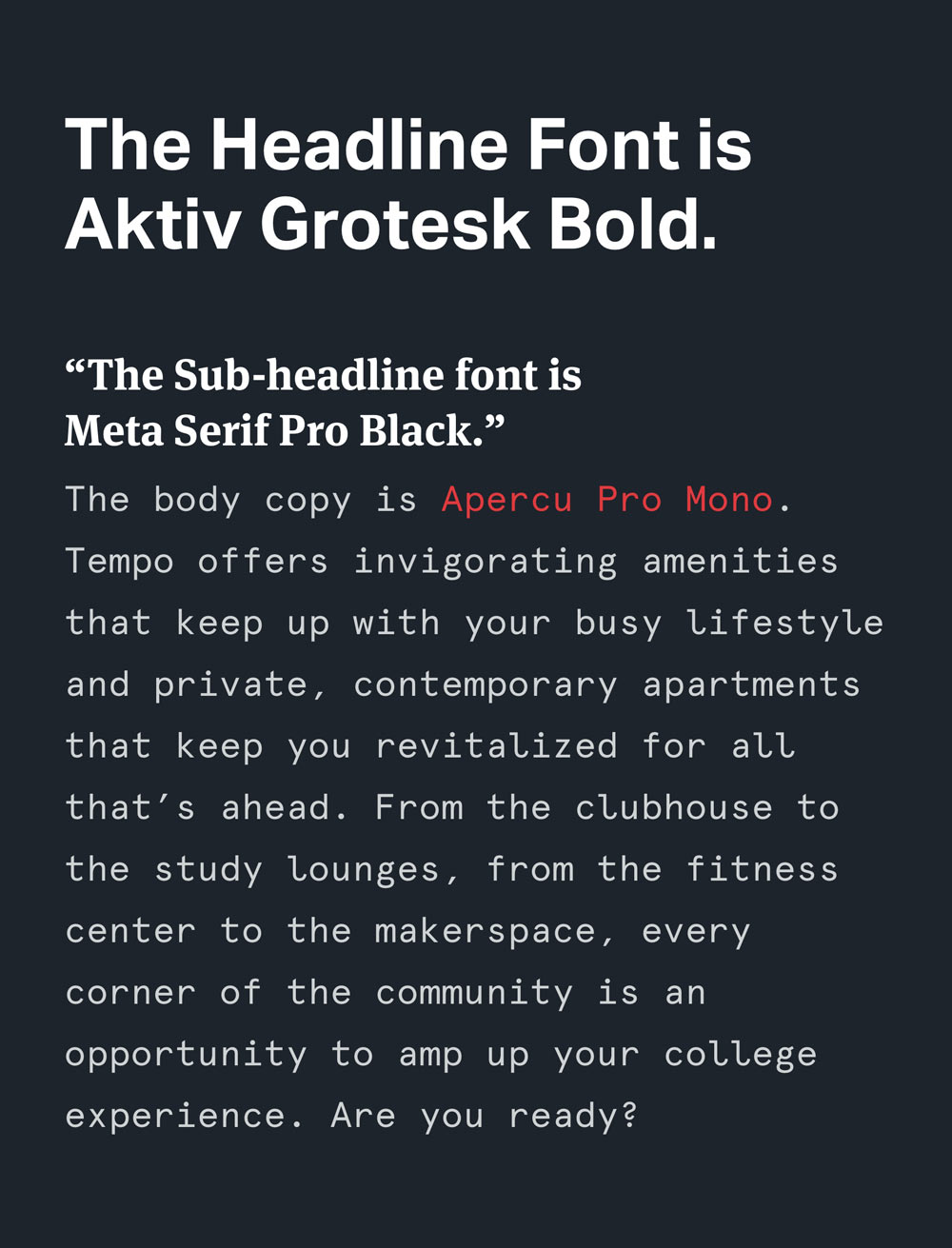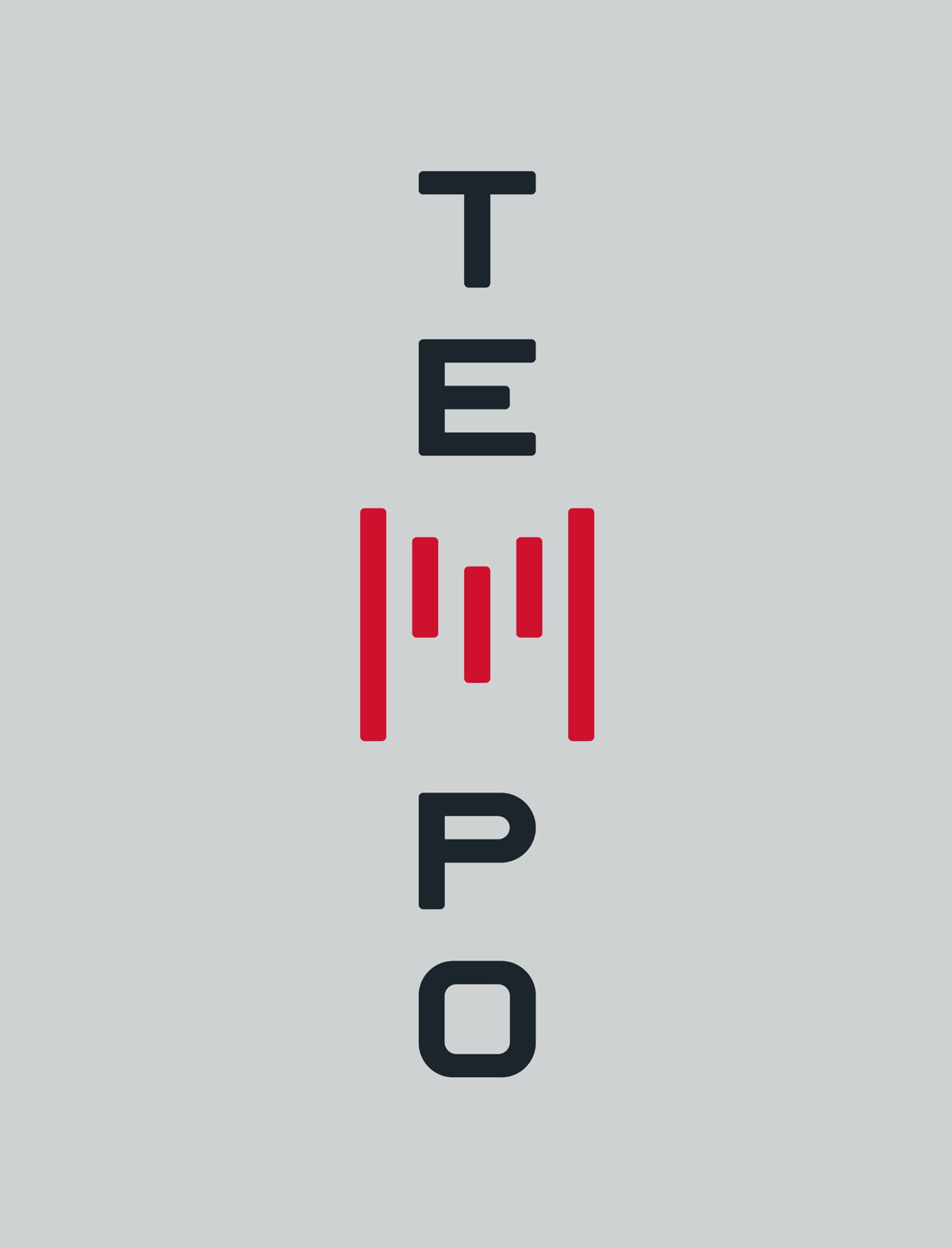 YDI drew inspiration for this project's name and branding from the idea of a busy and active college student moving through the rhythm of their day, with the name Tempo alluding to a base of motion or activity. YDI brought a sense of motion into logo and branding design by using audio bars as a model for the "M", with a palette that references sound engineering and digital mixing interfaces.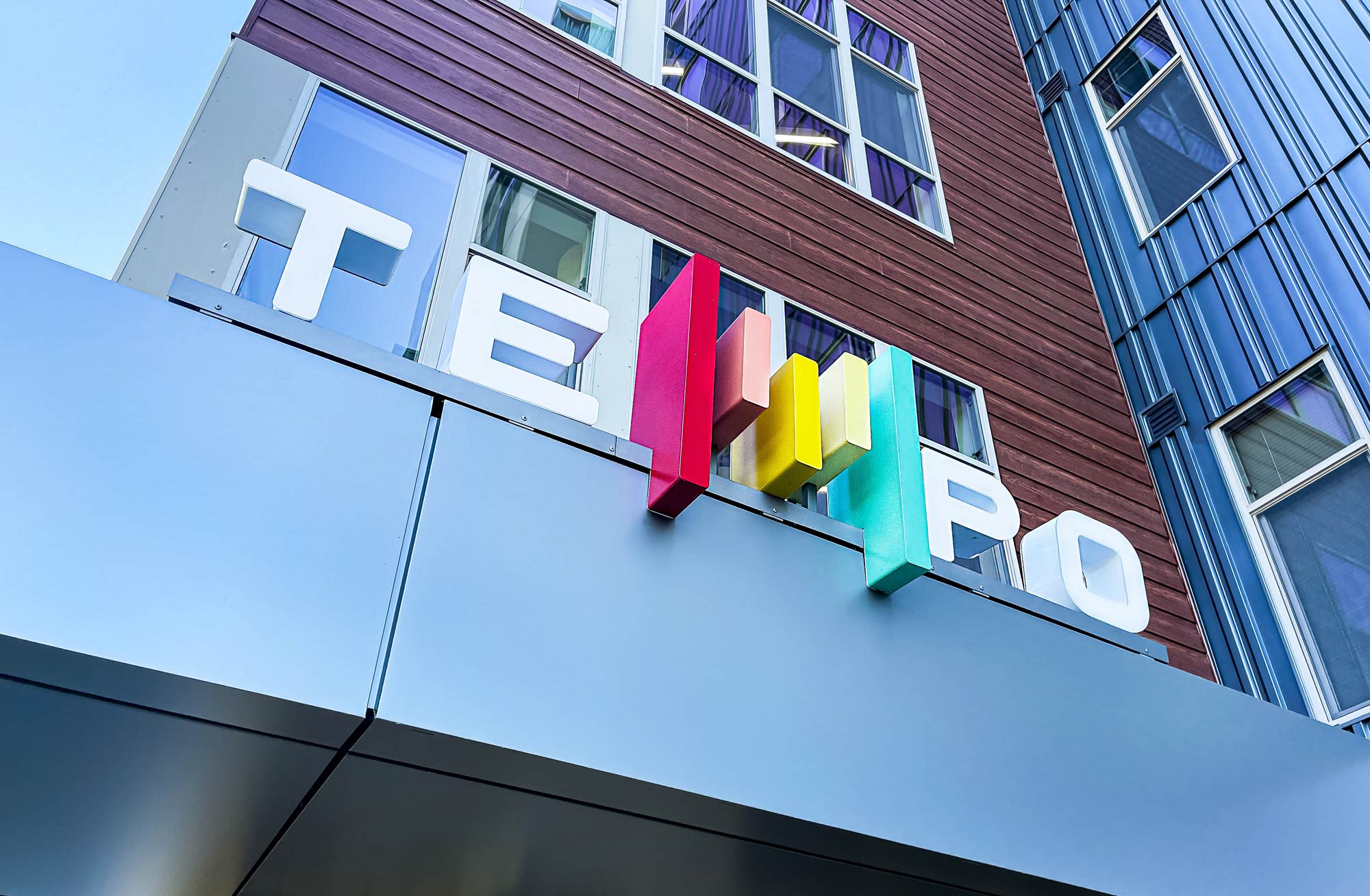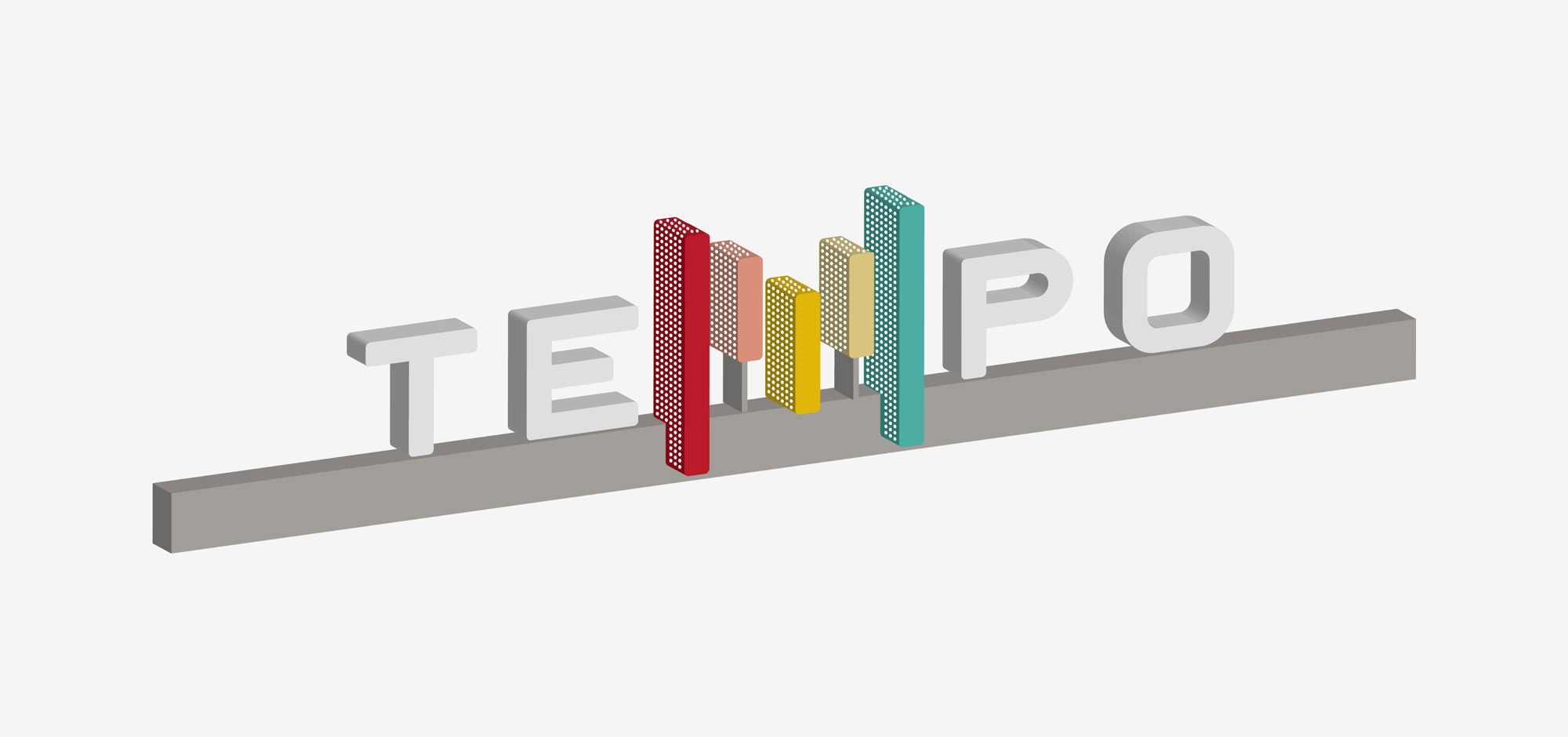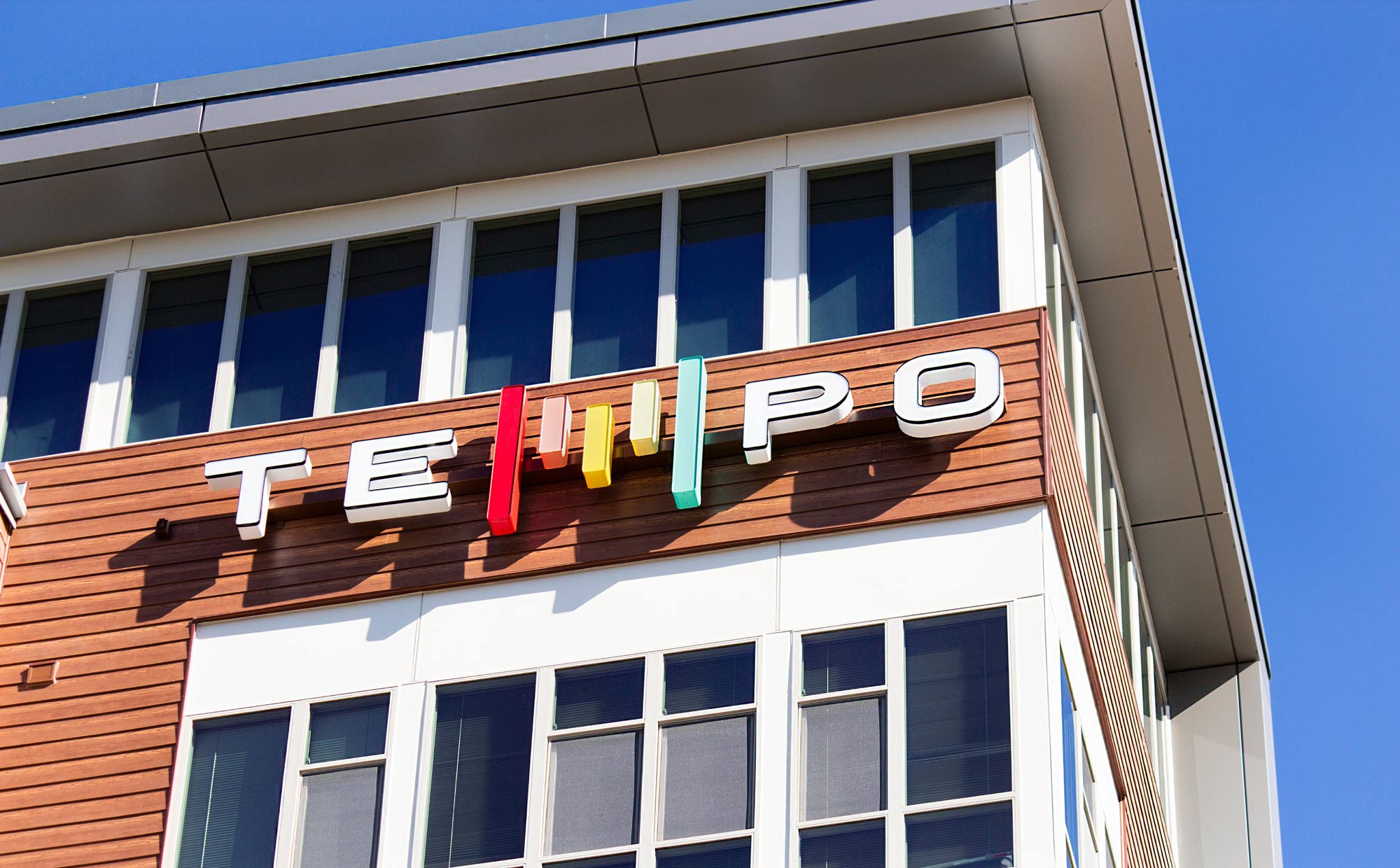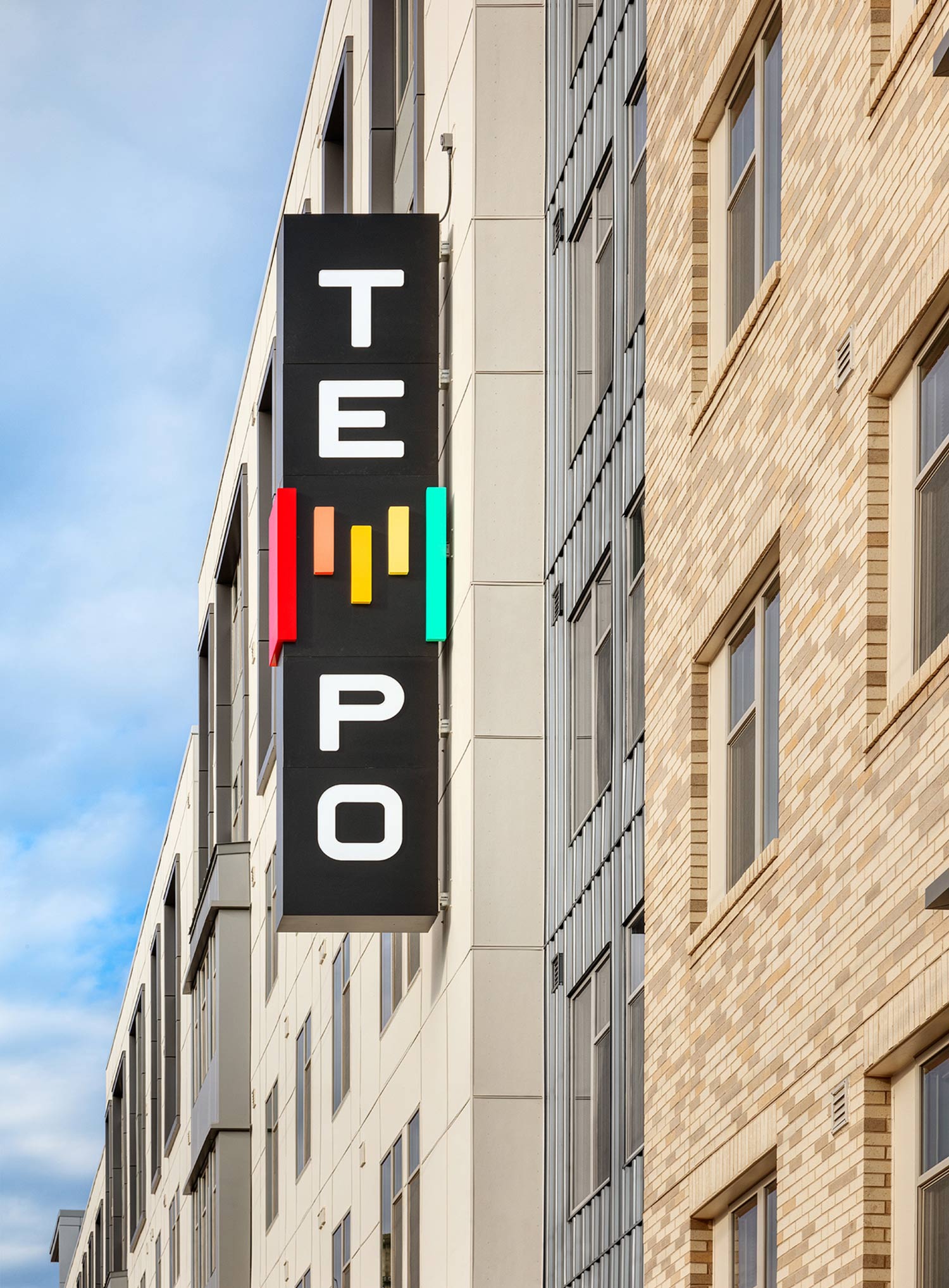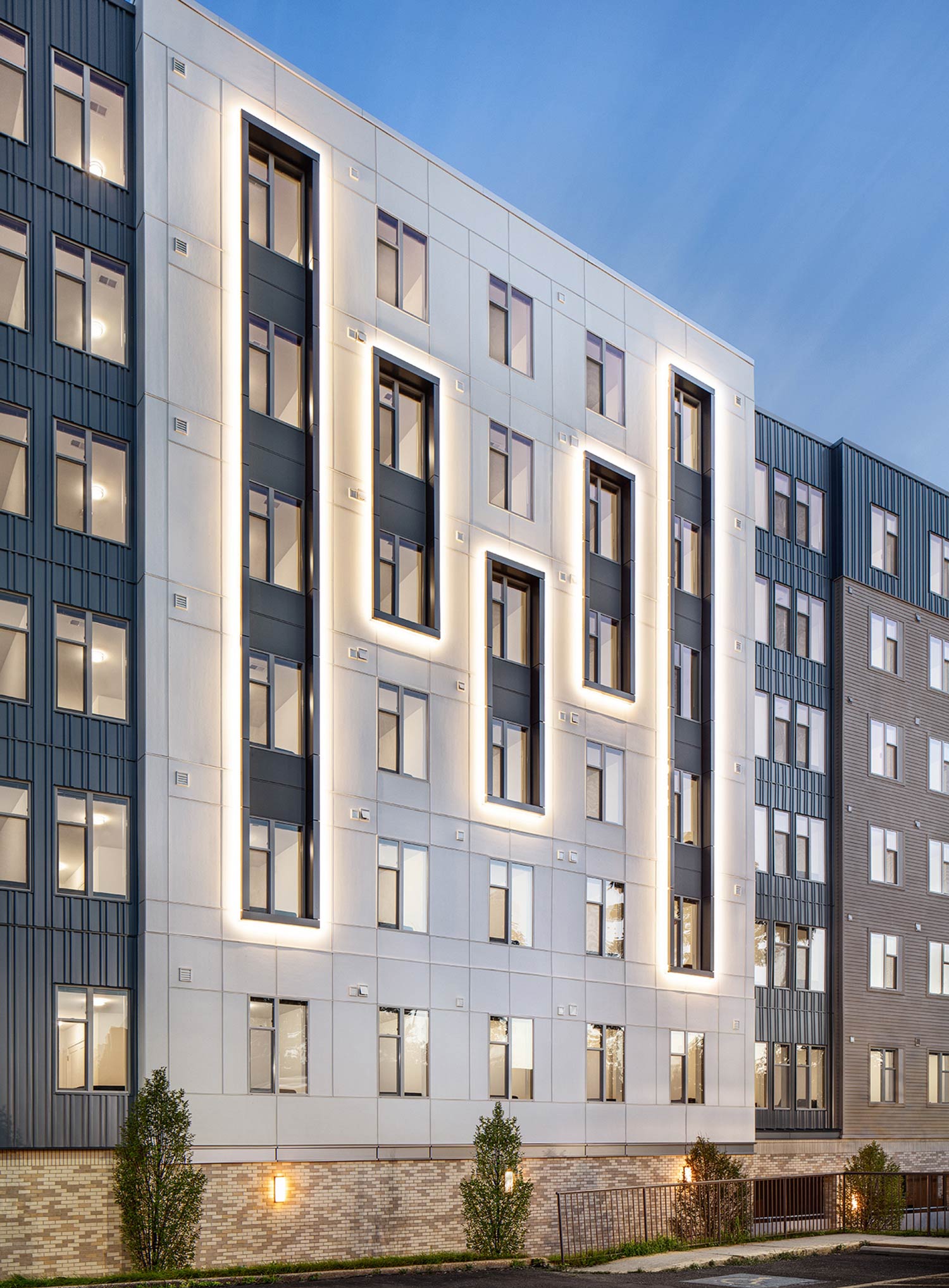 YDI had fun incorporating Tempo's branding into the exterior of the building. Canopy signs were designed with overhangs that accentuate the "M" in Tempo, and fabricated from aluminum and acrylic with face- and side-lit letters. The logo was even reproduced large-scale on the building's façade with illuminated recessed panels that house groups of windows.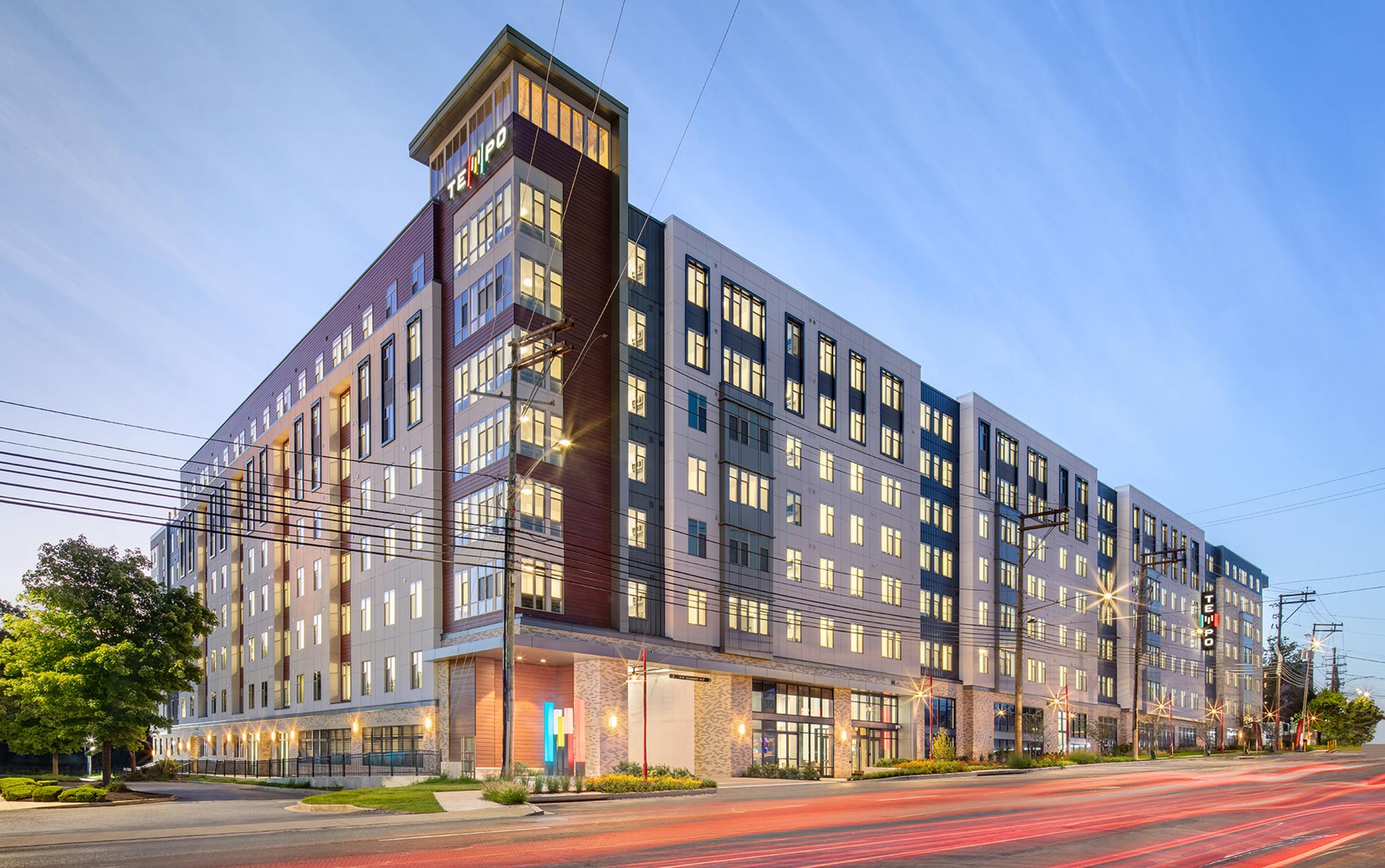 A large custom "M" sculpture was installed at the building's entrance. This structure, made of acrylic tubes that stretch up to 12 feet tall, was designed with internal RGB lighting in each tube that can be individually changed, keeping the brand mark dynamic and responsive.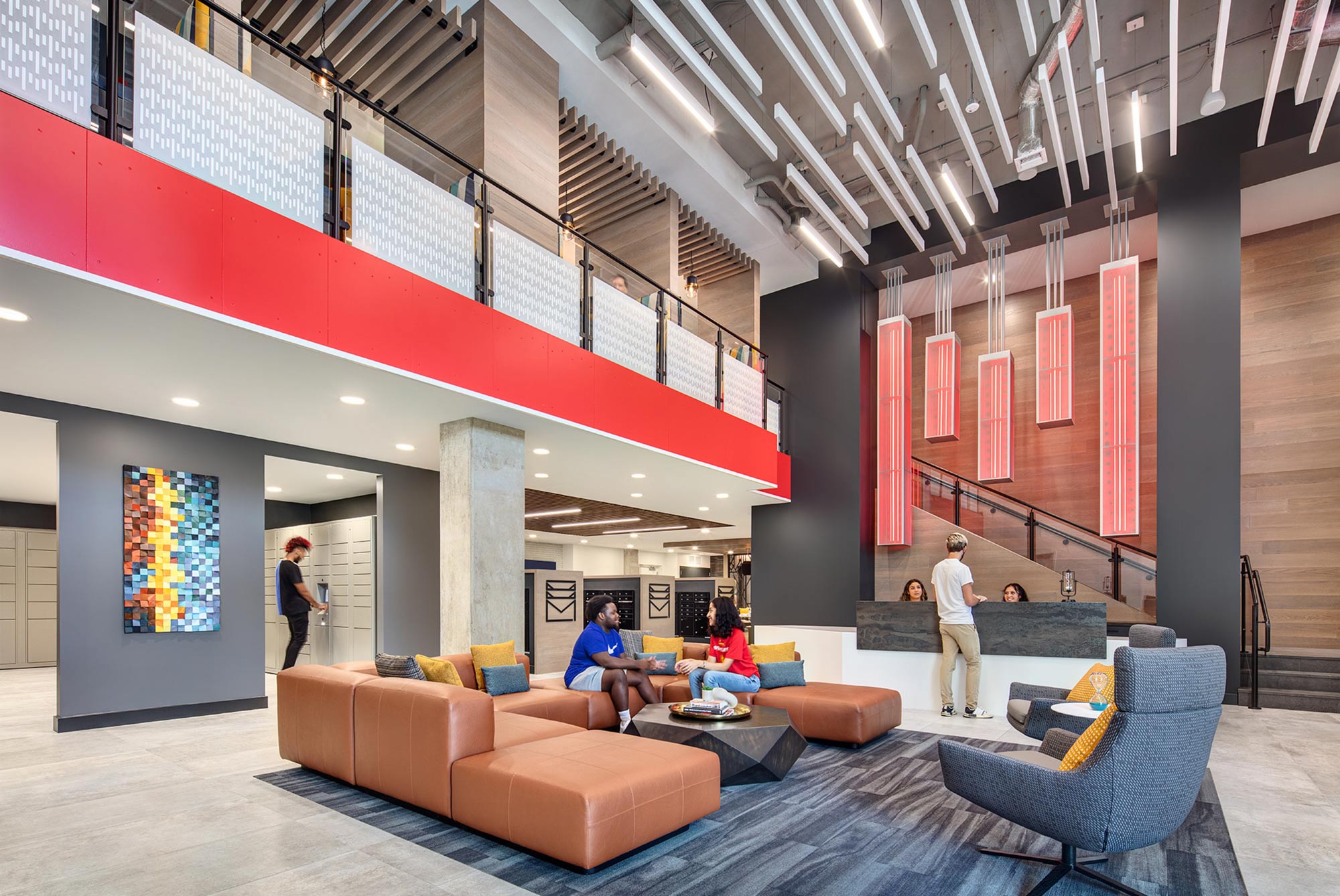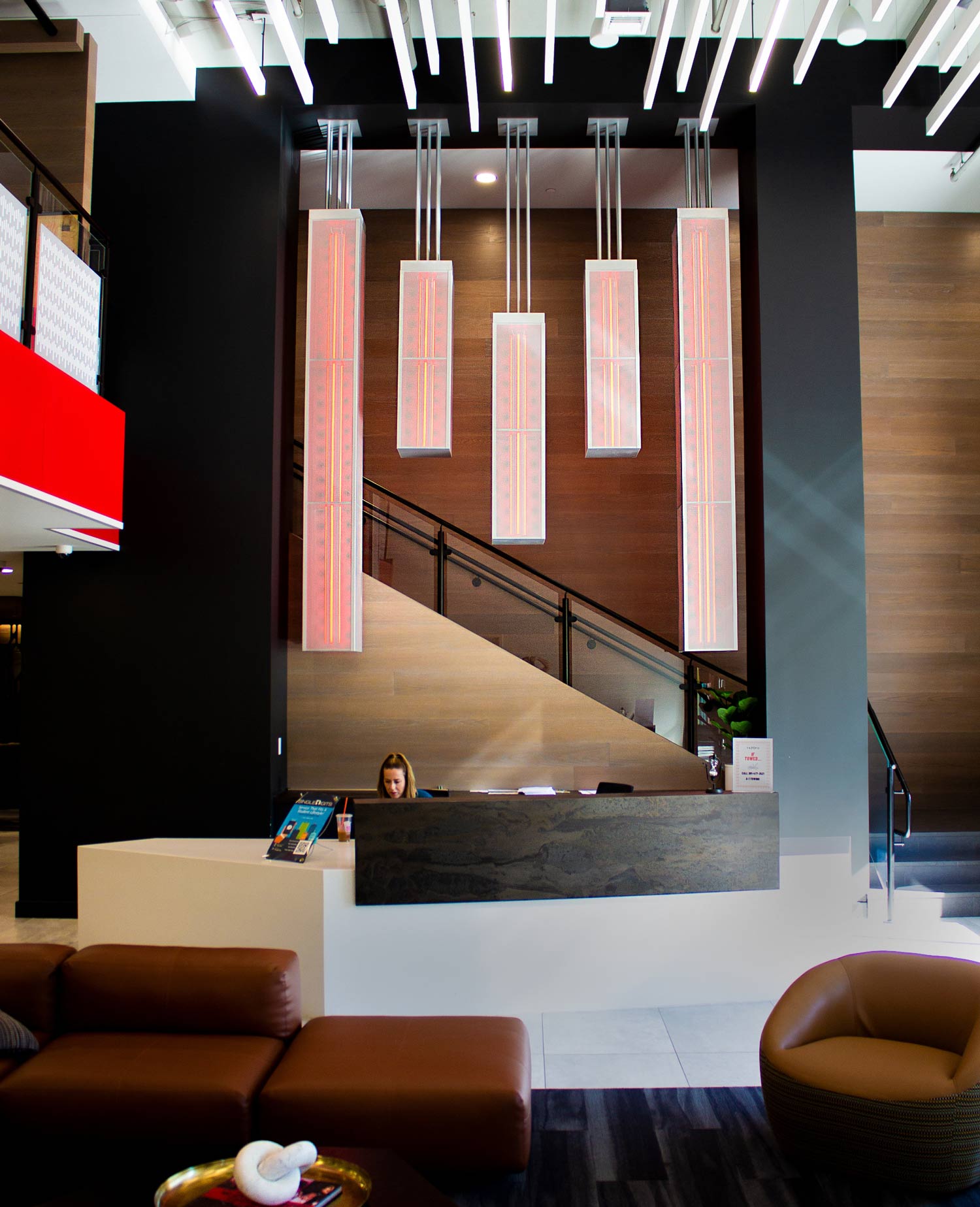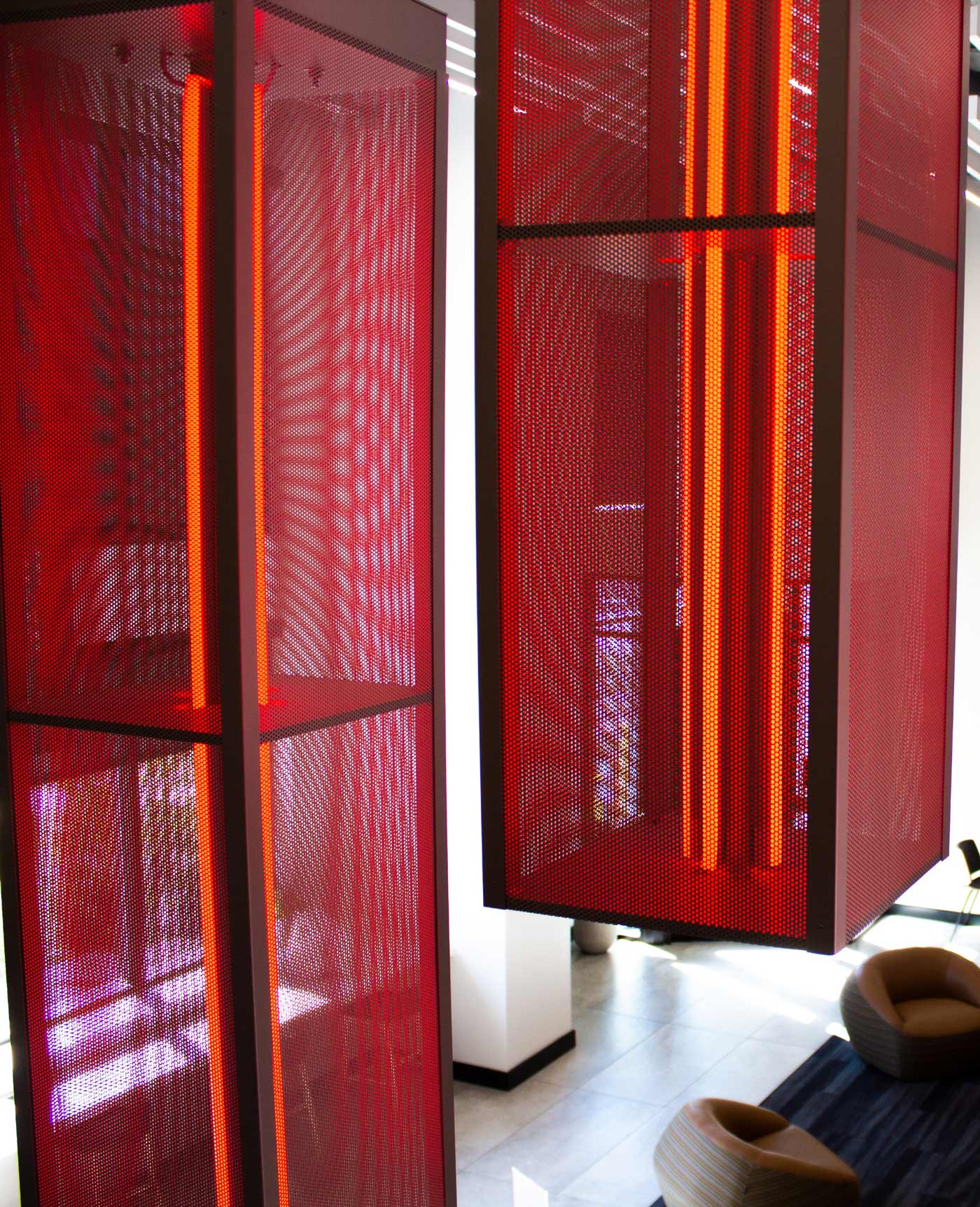 Tempo's branding and colors were thoroughly integrated into the interior of the building. A large "M" made of perforated aluminum and color changing LEDs was placed in a prominent spot as the focal point of the lobby, and the brand's signature spectrum of color was applied throughout amenity spaces such as the bike storage area, yoga studio, and makerspace.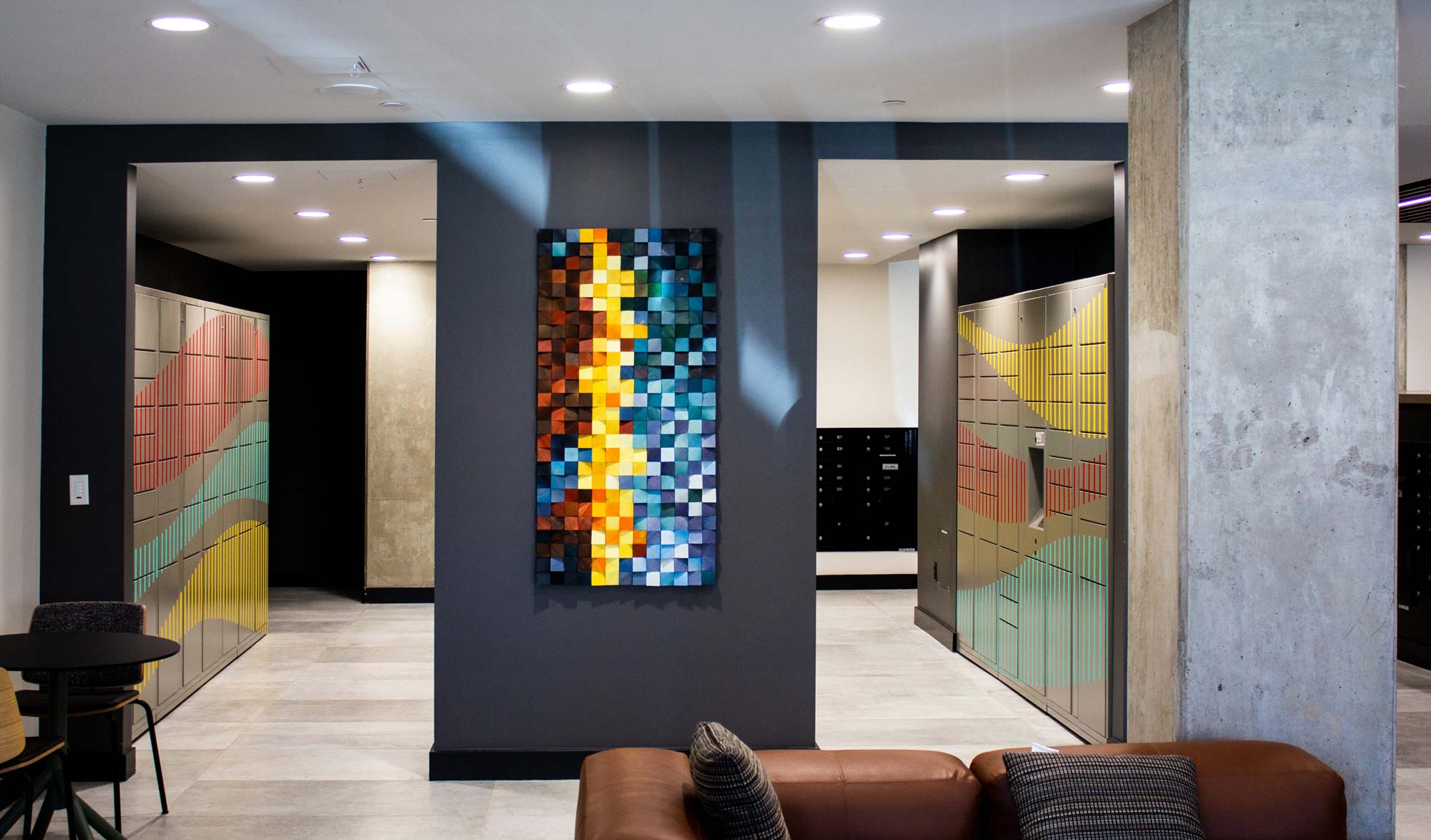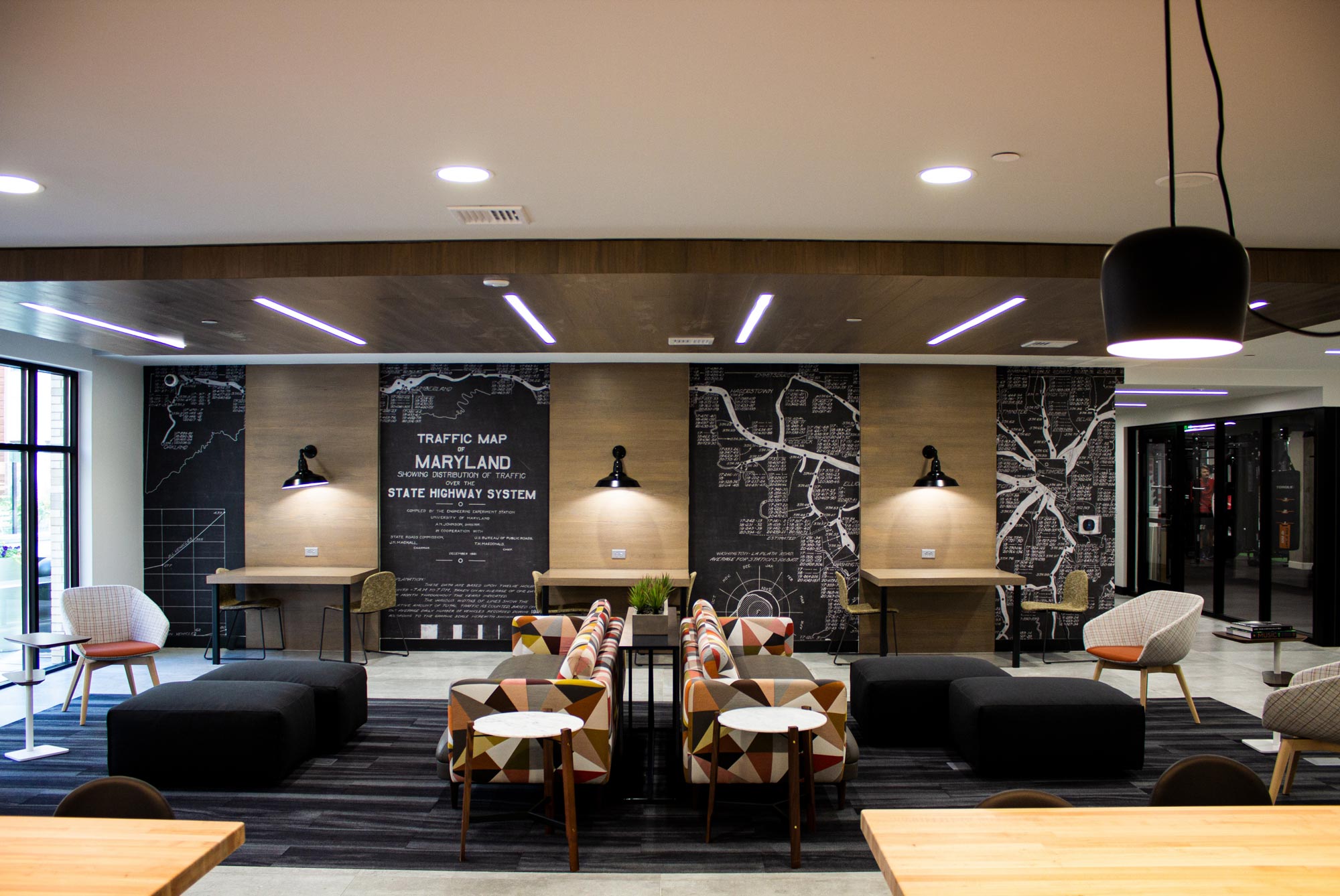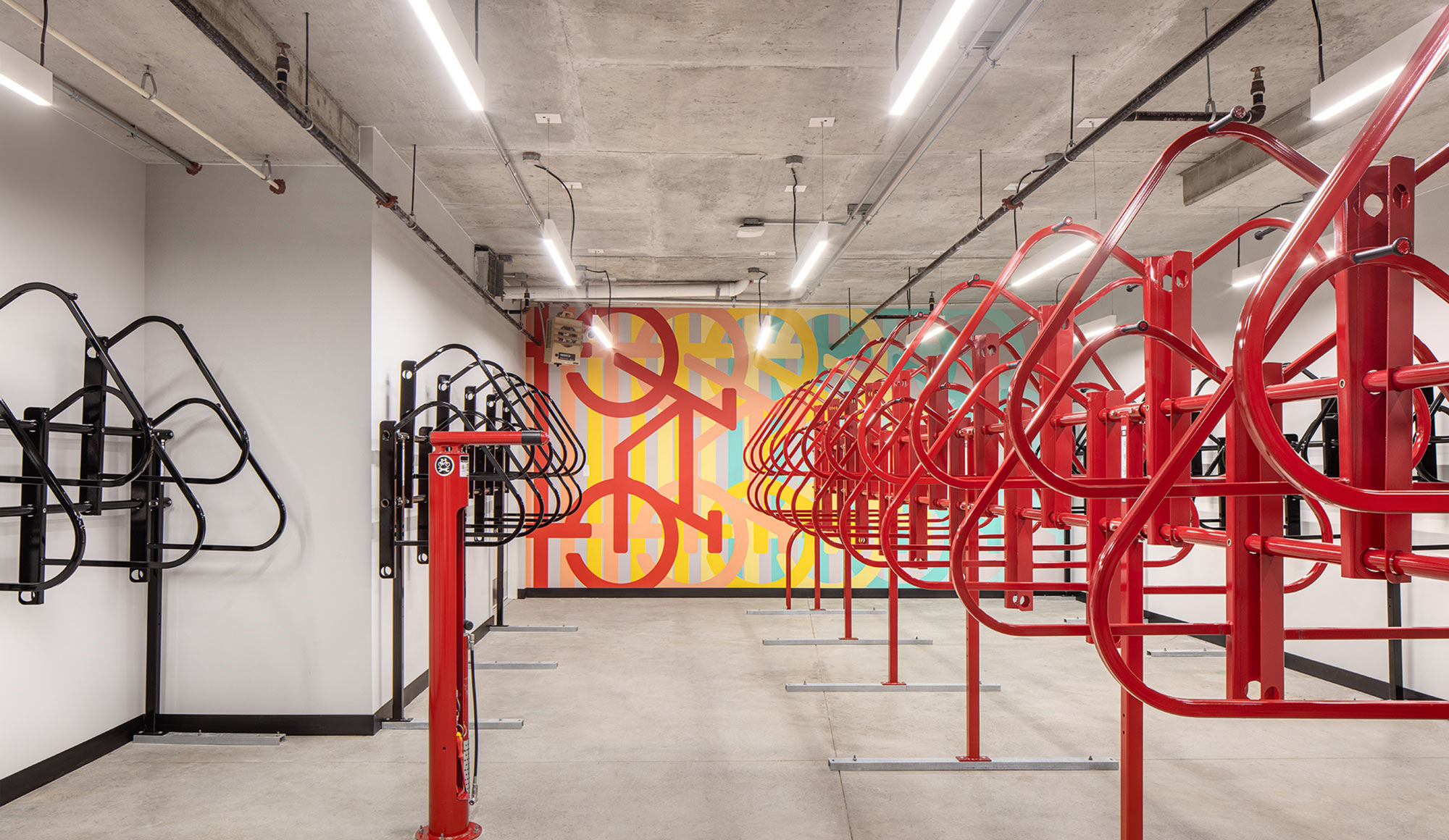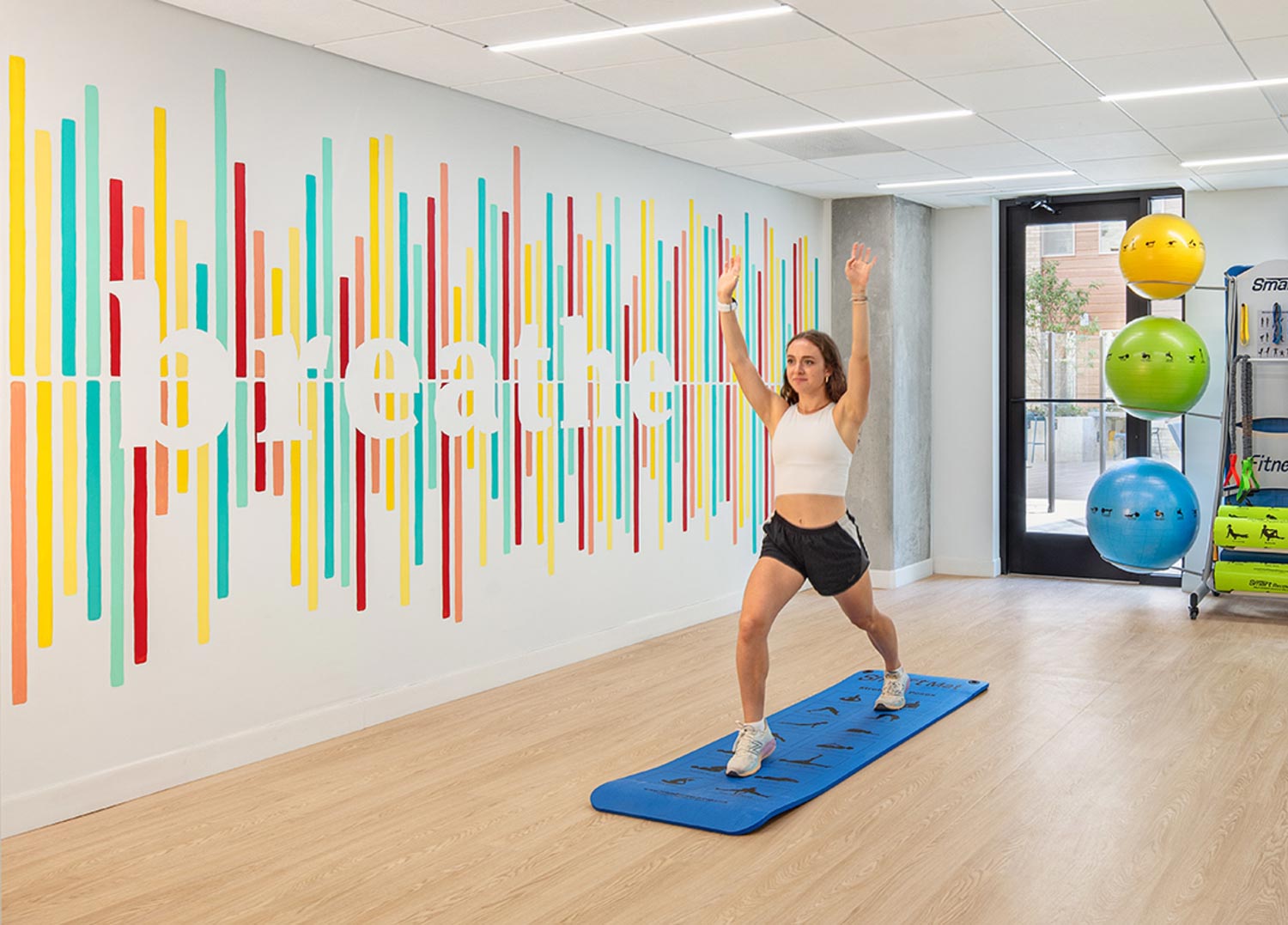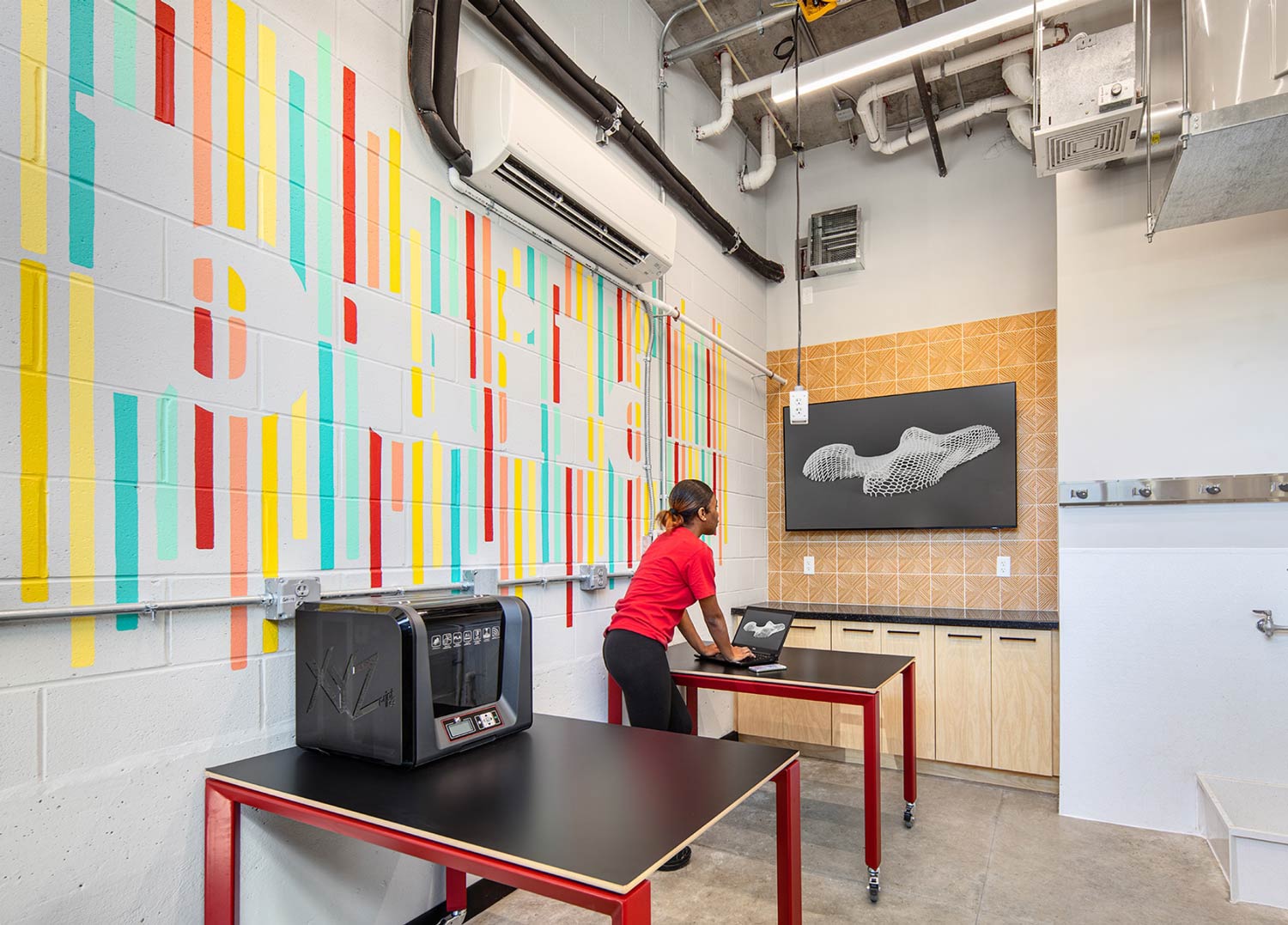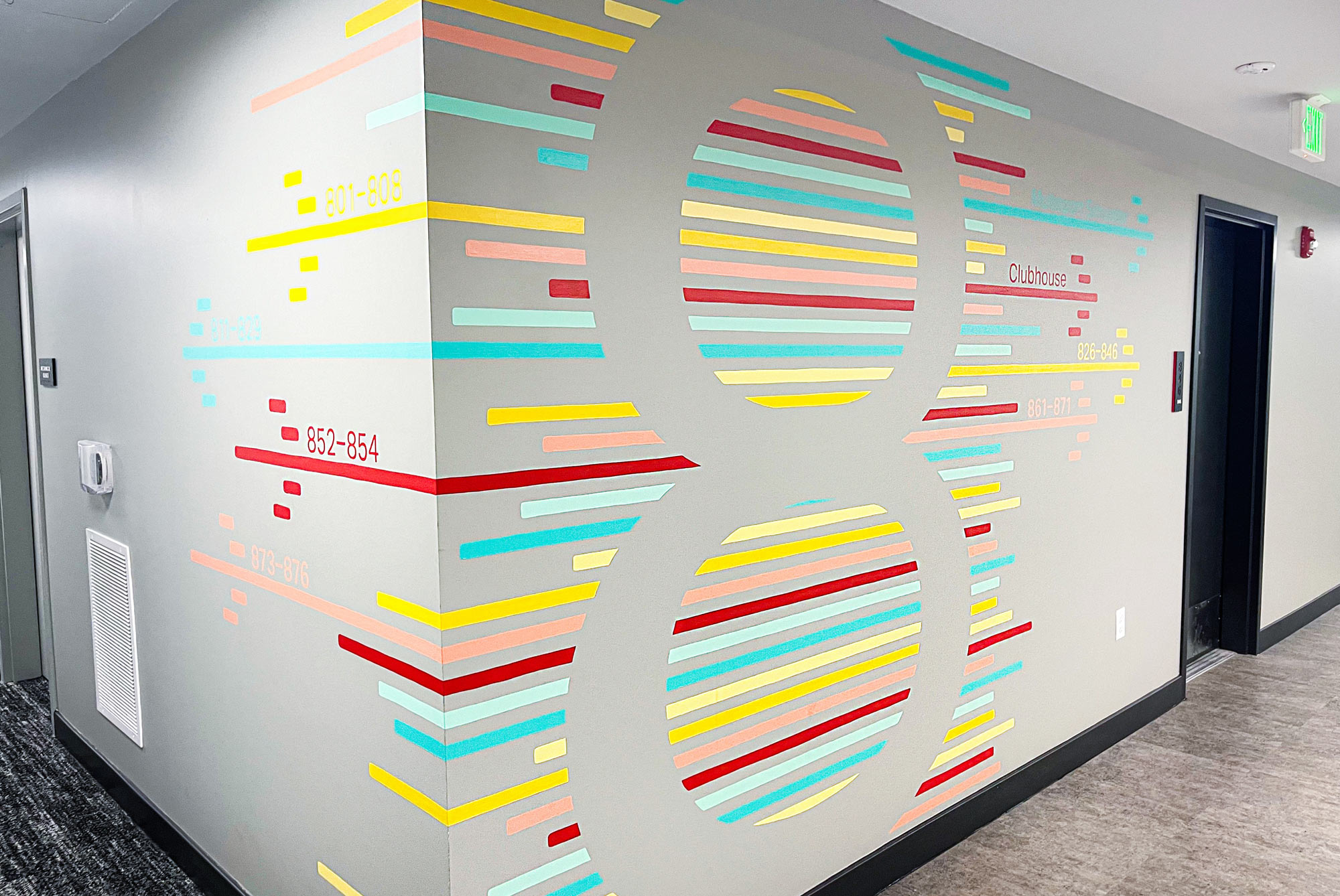 Bold wall graphics were designed to offset the neutral tones in Tempo's hallways, taking the line motif from the brand's custom "M" in new directions while continuing to reference movement and sound, like the play of frequency levels on a graphic audio equalizer.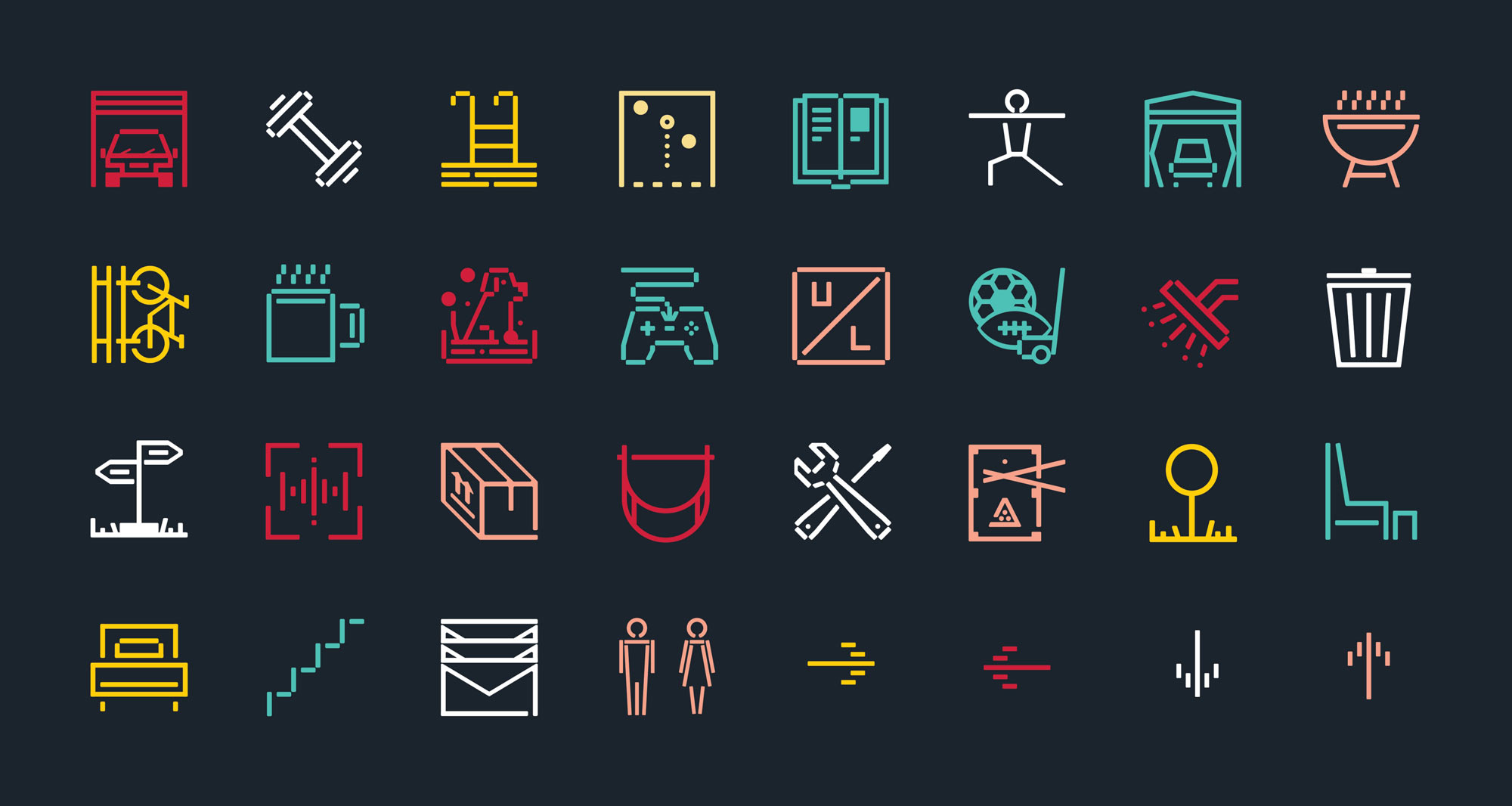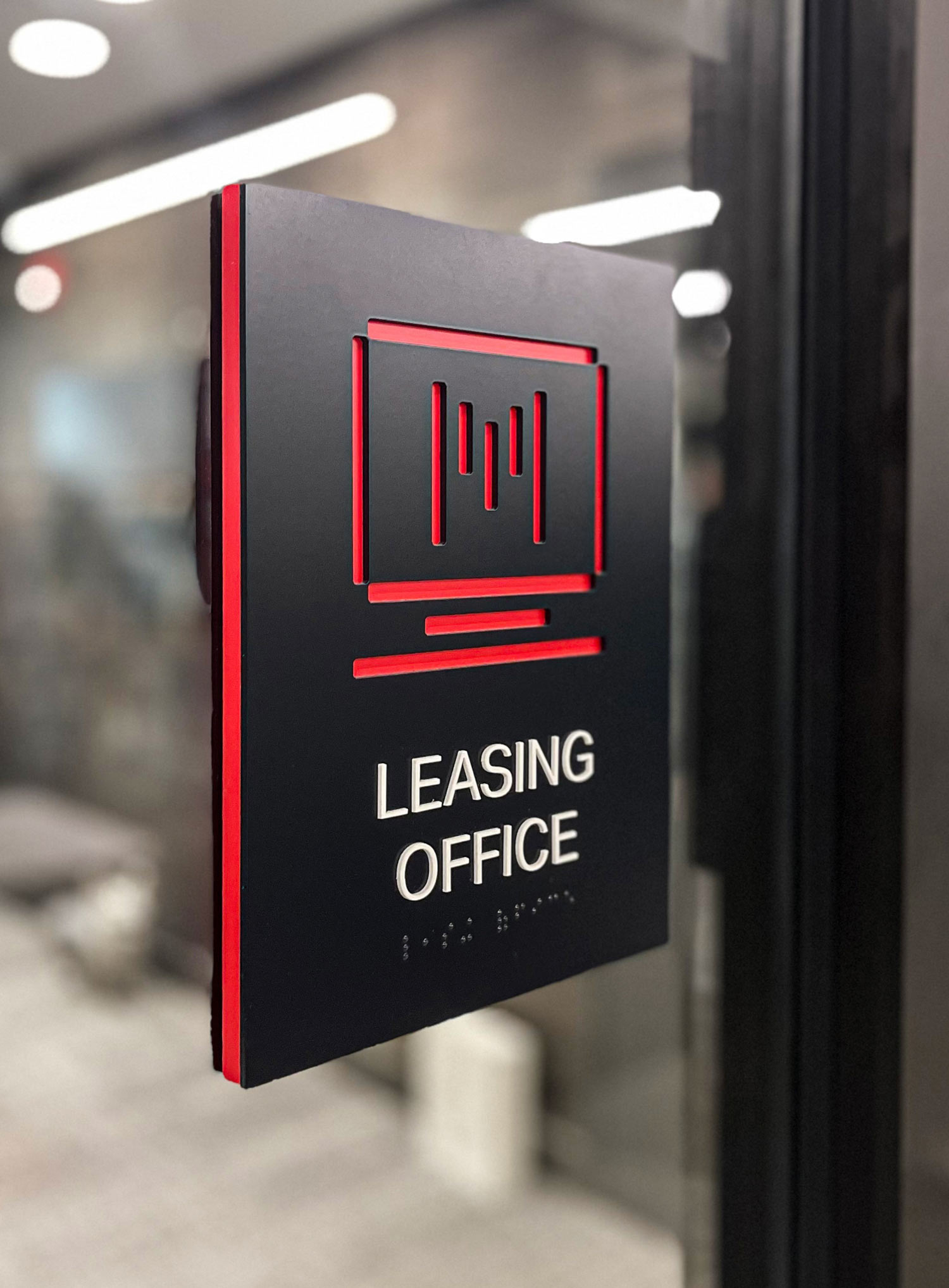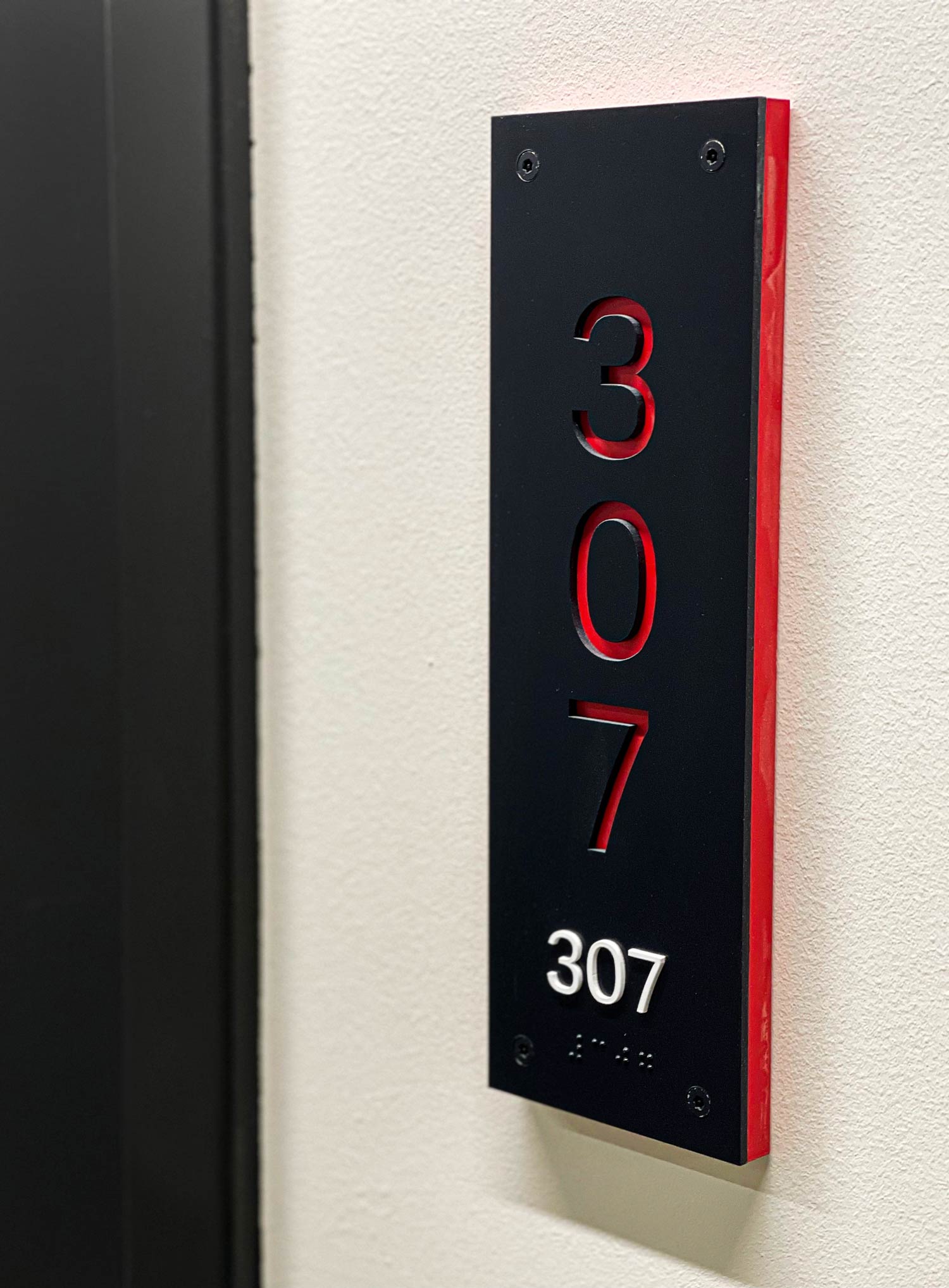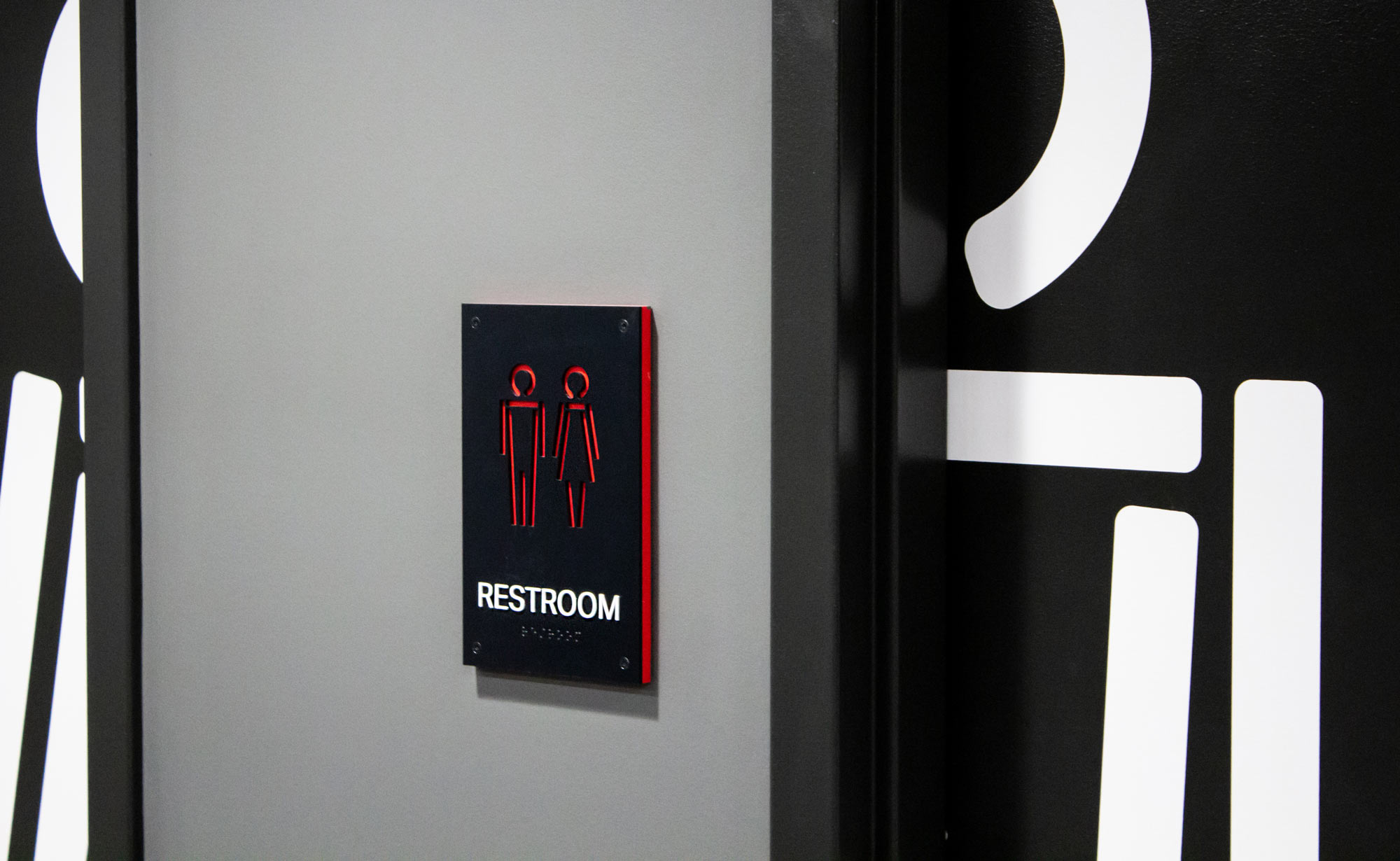 YDI developed a family of colorful icons to highlight Tempo's various amenities, in addition to directional arrows that recall the brand's custom "M" construction. On  ADA signs, these icons were cut from two-piece painted acrylic panels to reveal the color of the lower layer. Elsewhere, they were expanded into stylized wall graphics.
Design Dimensions:
Branding/Brand Identity
Wall Graphics
Icon Design
Wayfinding/Signage
Developer:
Architect & Interior Design:
Fabricator:
Painter: