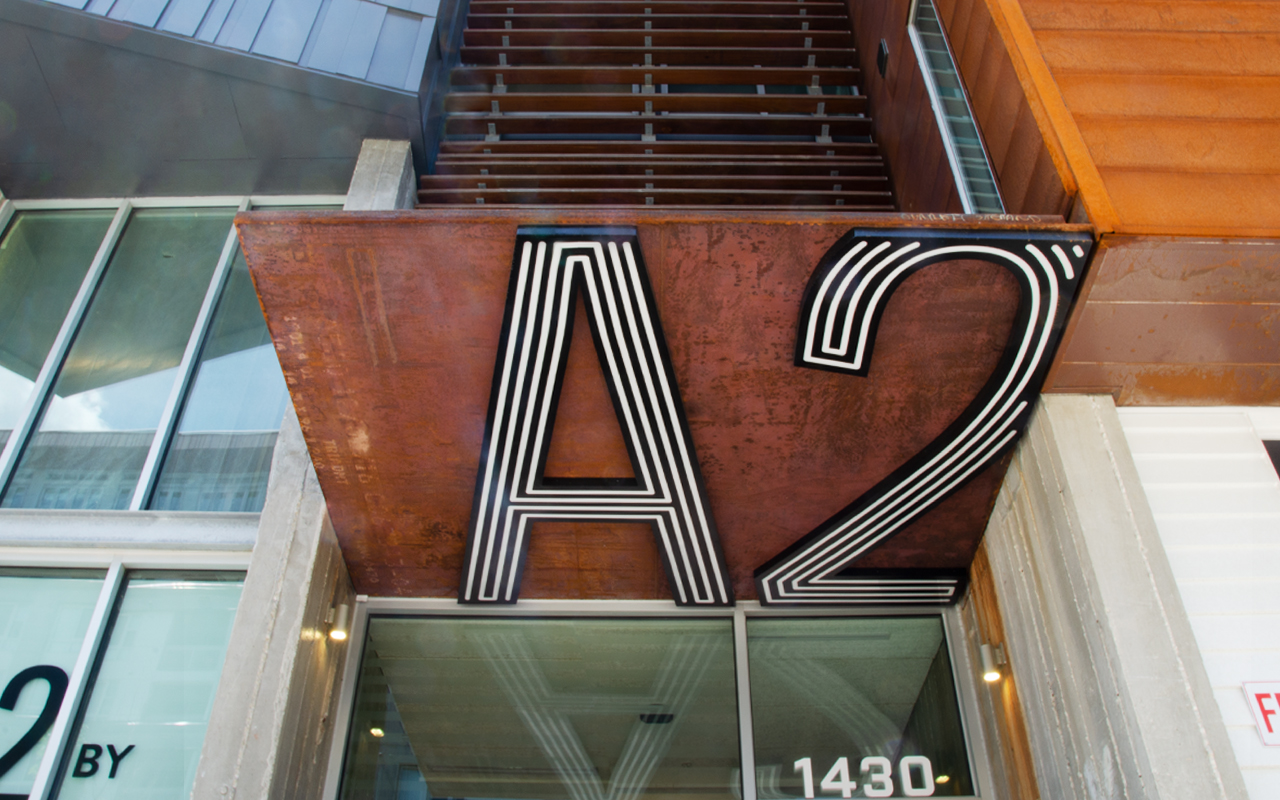 YDI worked with Bozzuto to develop a graphics program with a minimal and industrial aesthetic.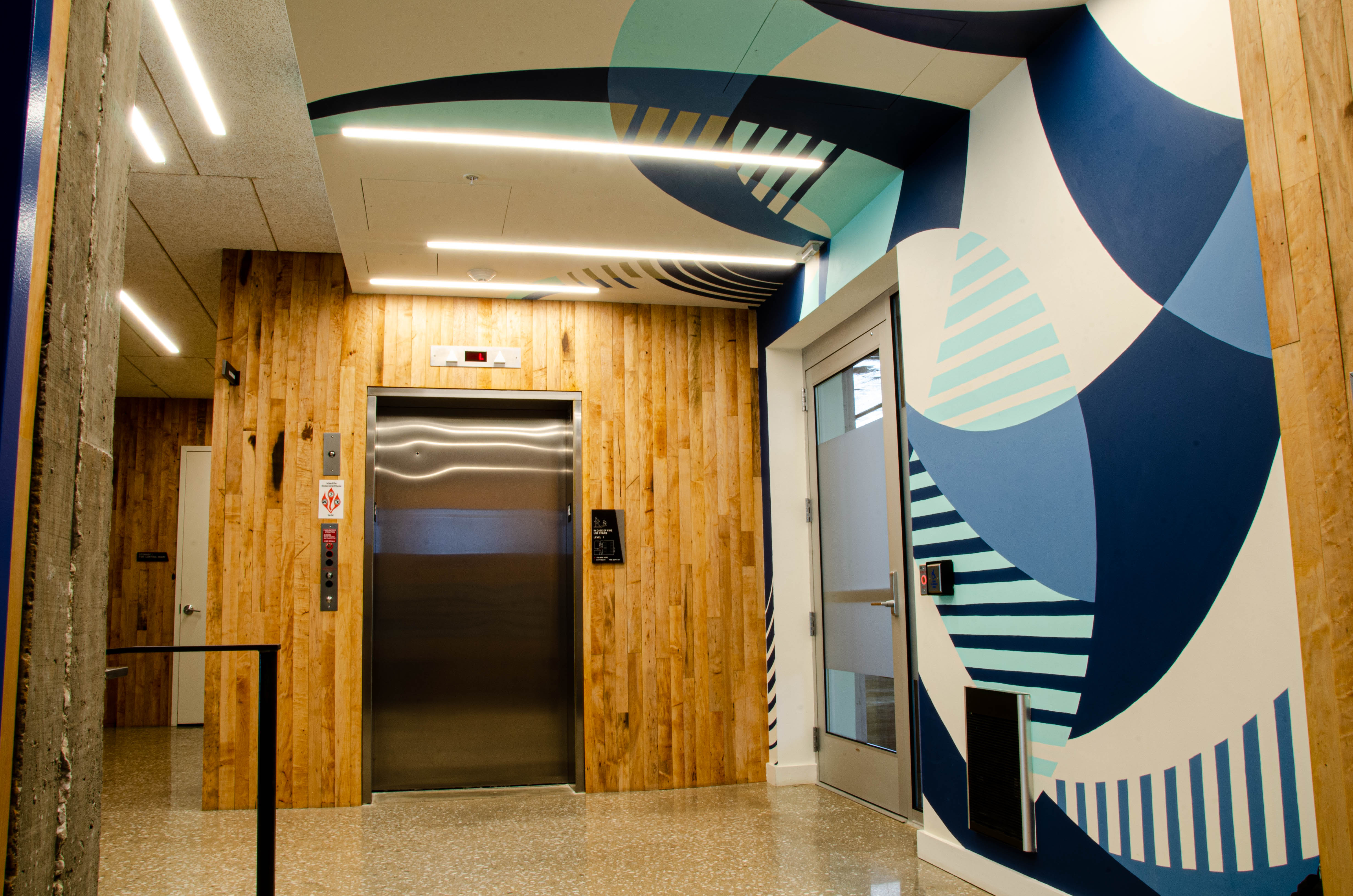 The wayfinding system utilizes stenciled typography in dynamic ways while working with materials and finishes that compliment the interior space. This includes the illuminated logo placement on the underside of the corten steel entrance canopy, the level ID numbers that span across the 90 degree turns in the walls, and the positive/negative relationship of the painted numbers in the stairwells.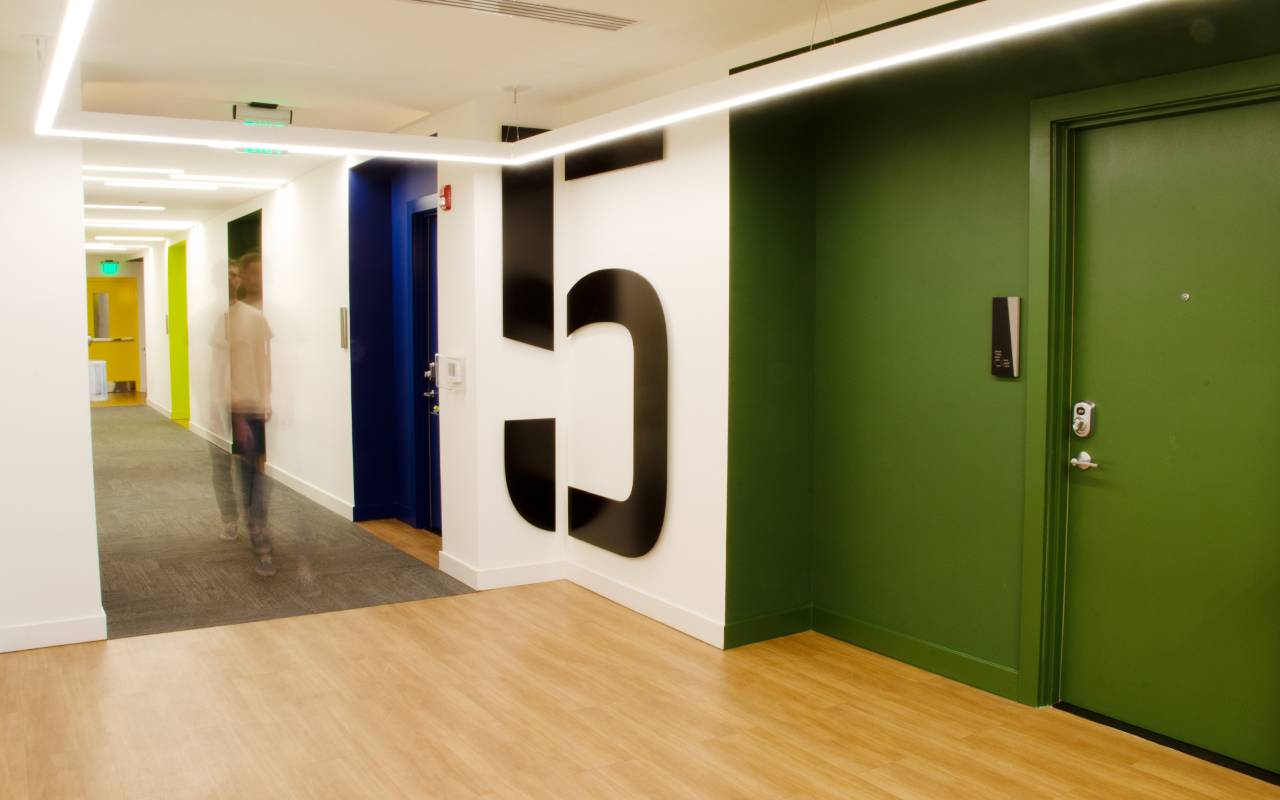 YDI created custom hand painted mural art that helped brighten up key areas of the minimal and raw space.