Formerly known as Dolphin Radiator and Fender Works. A 15,000 sq ft, 3-story auto repair shop built around 1914. Now exists as MICA's new 25,000 sq ft, 5-story Dolphin Design Center. Establishing itself as the hub for exploring the social, material, and economic dimensions of contemporary design and fabrication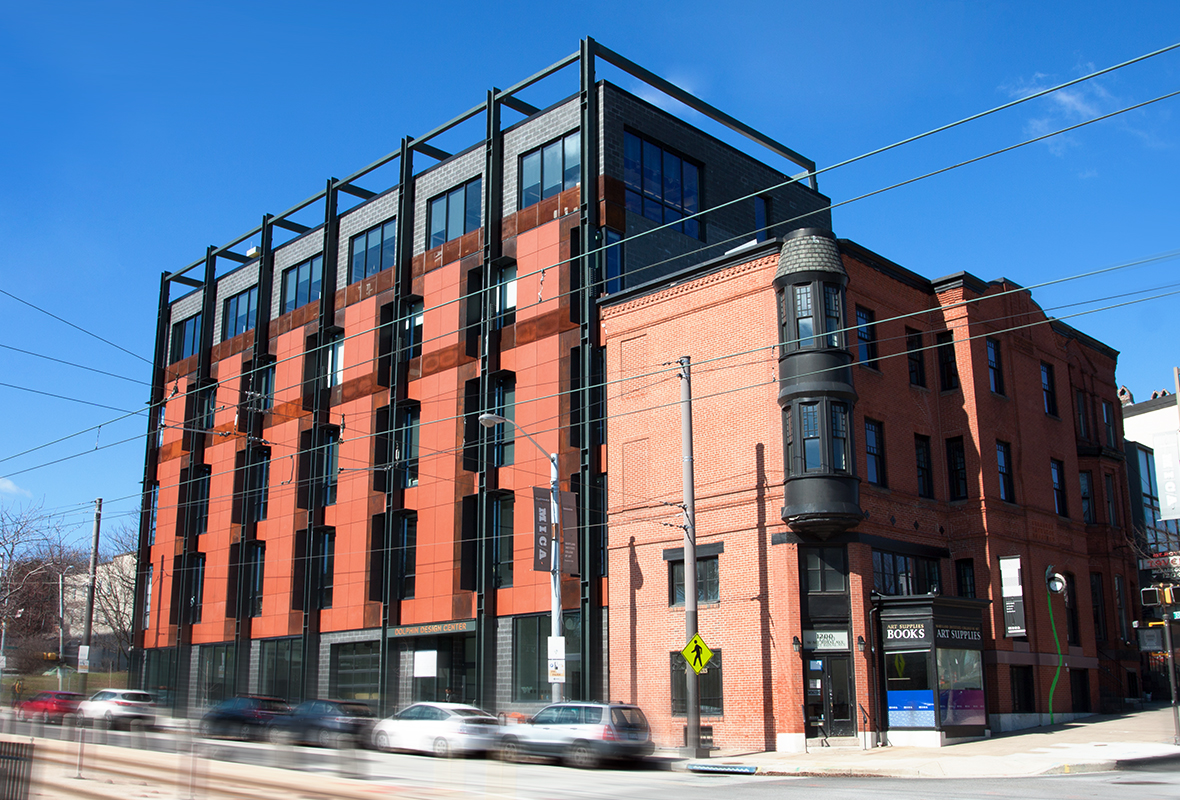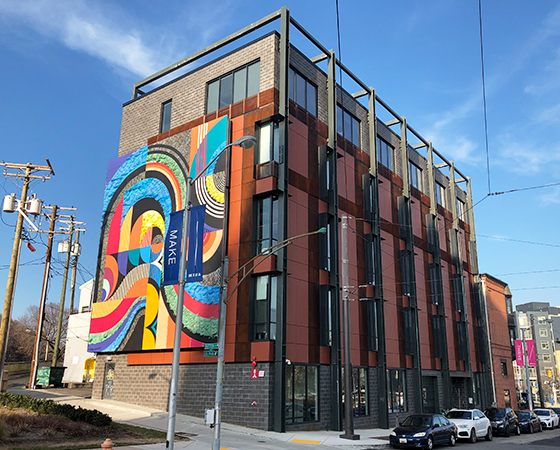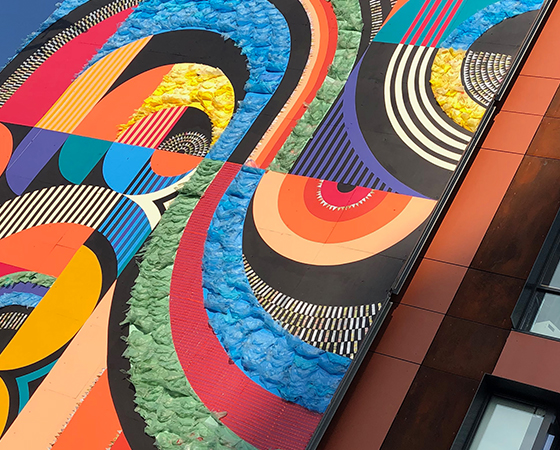 Prior to the building construction, YDI informed the community of the soon to come Design Center with construction banners. Designed to be modular, the banners are able to be arranged in any order.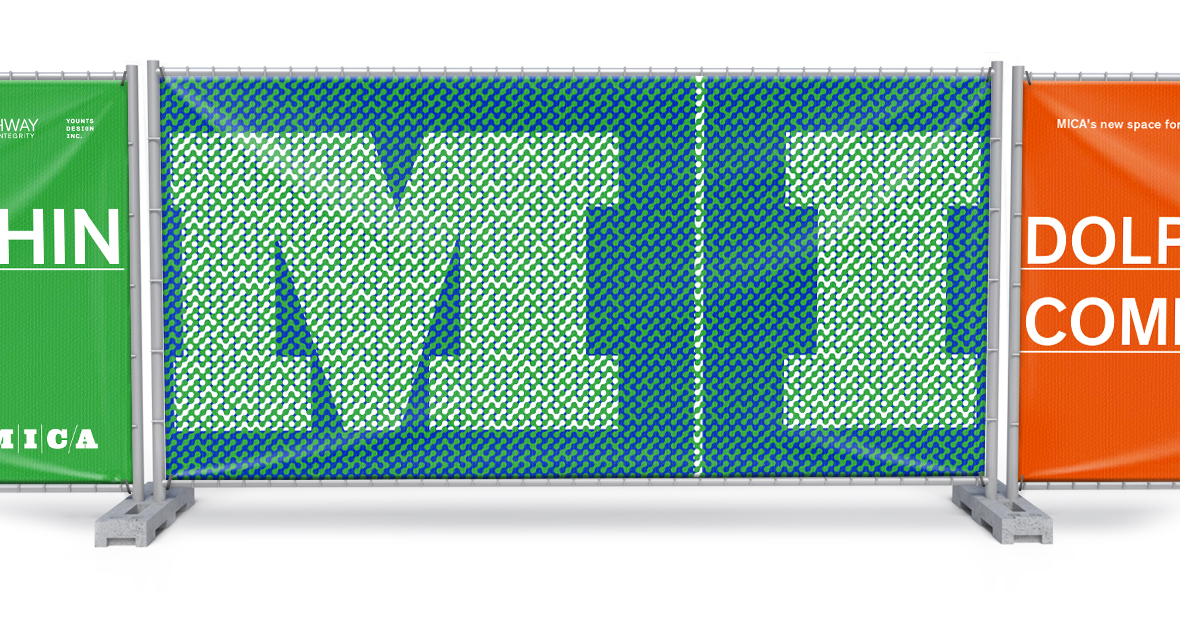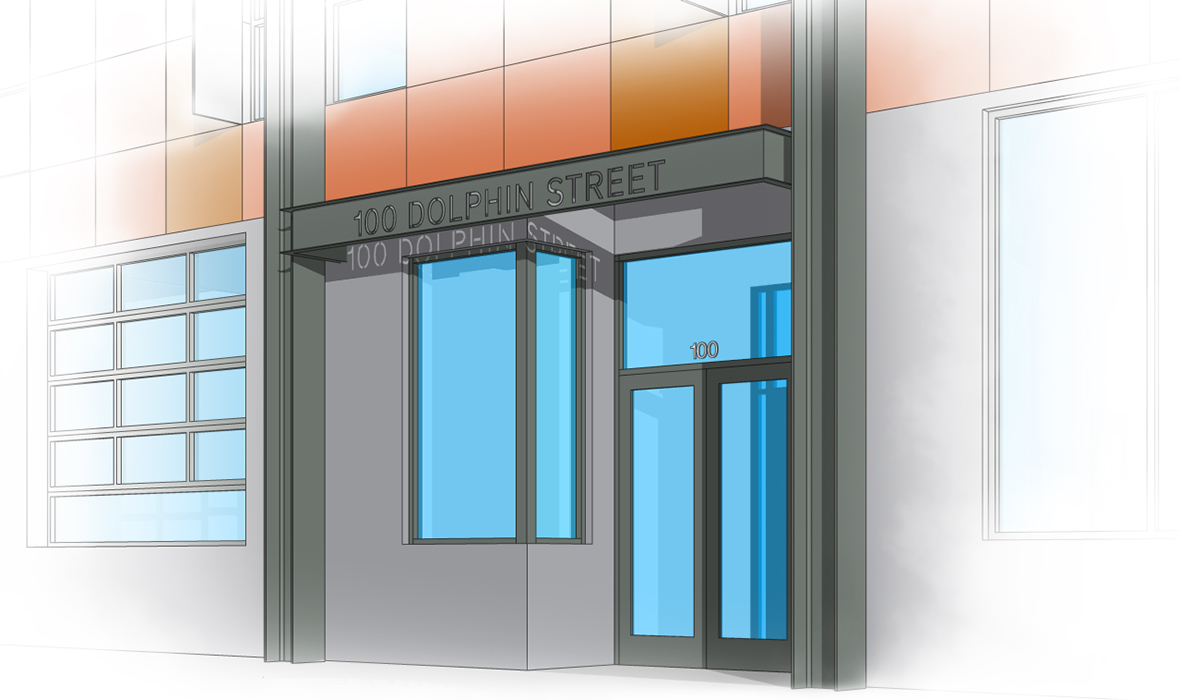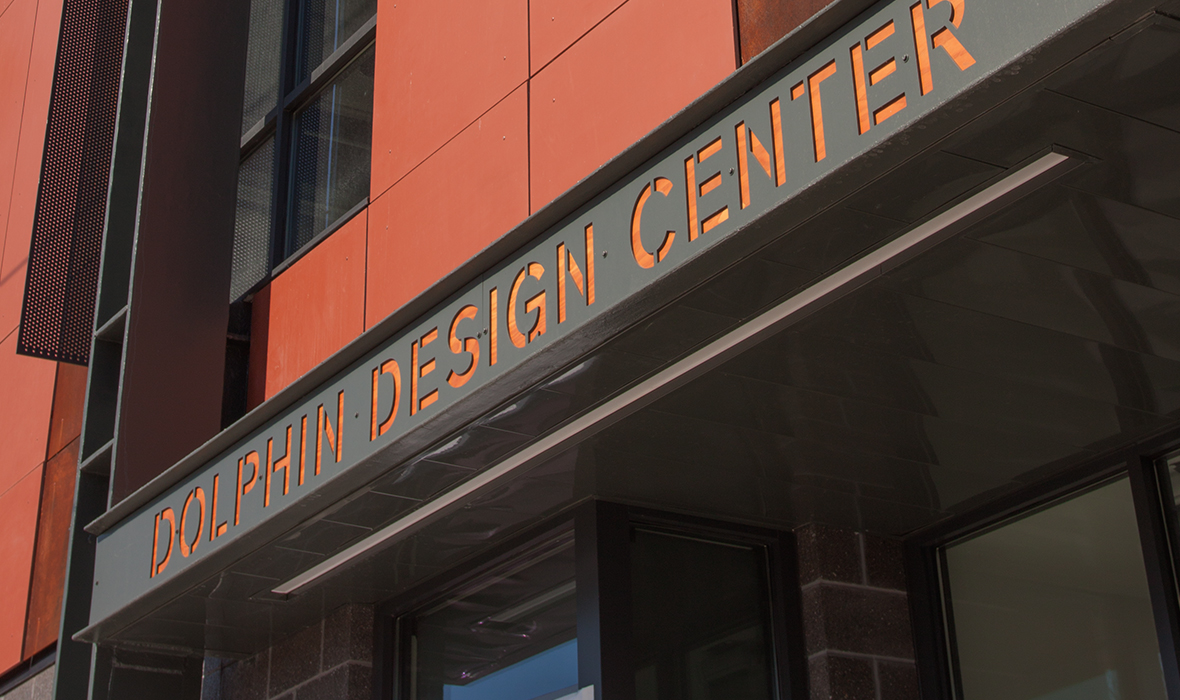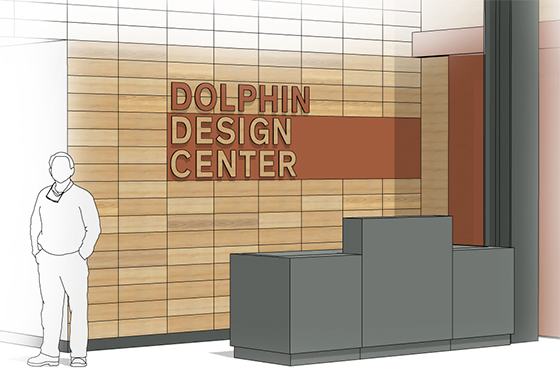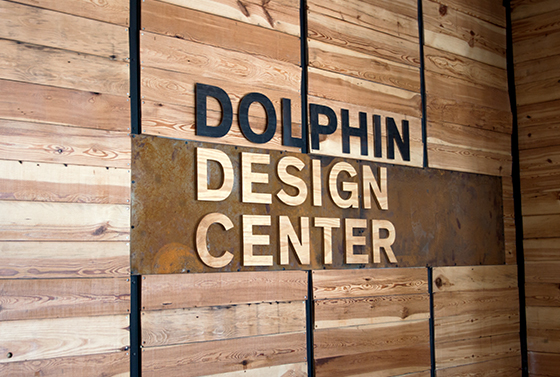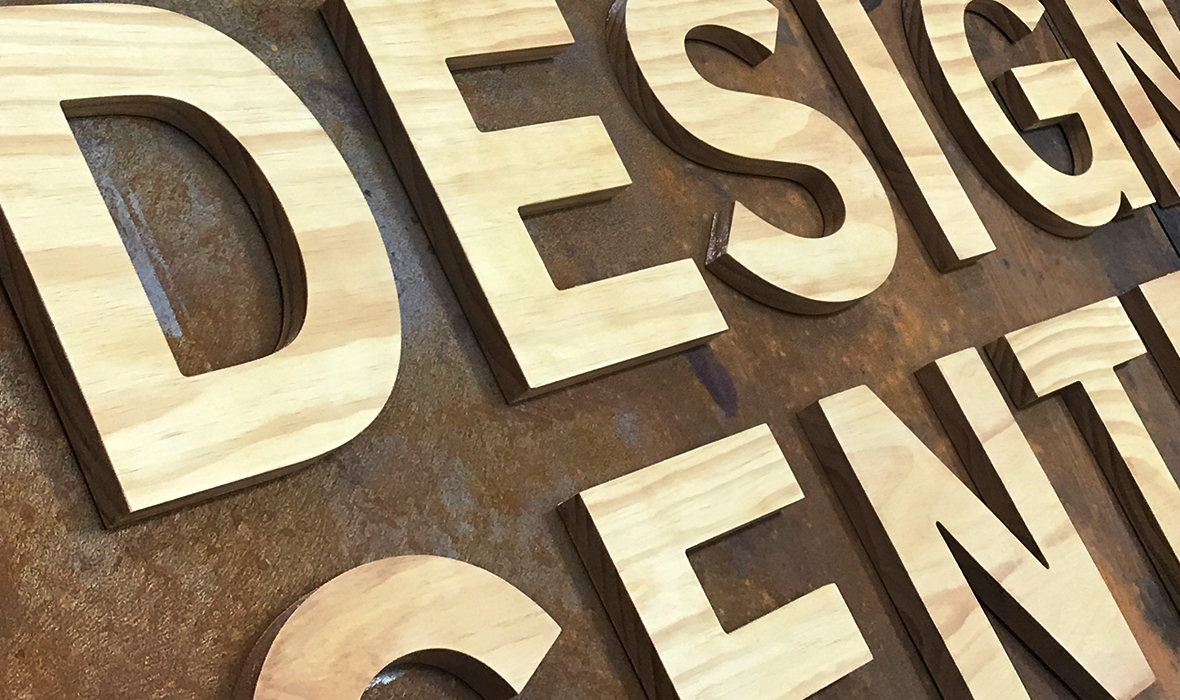 The 5-story facility includes state-of-the-art labs, classrooms, offices, and shared collaborative learning spaces. The Design Center houses Architectural Design, Interactive Arts, and Game Design. 
YDI took full advantage of the MICA's new brand colors by incorporating them into the floor identity/directional system.