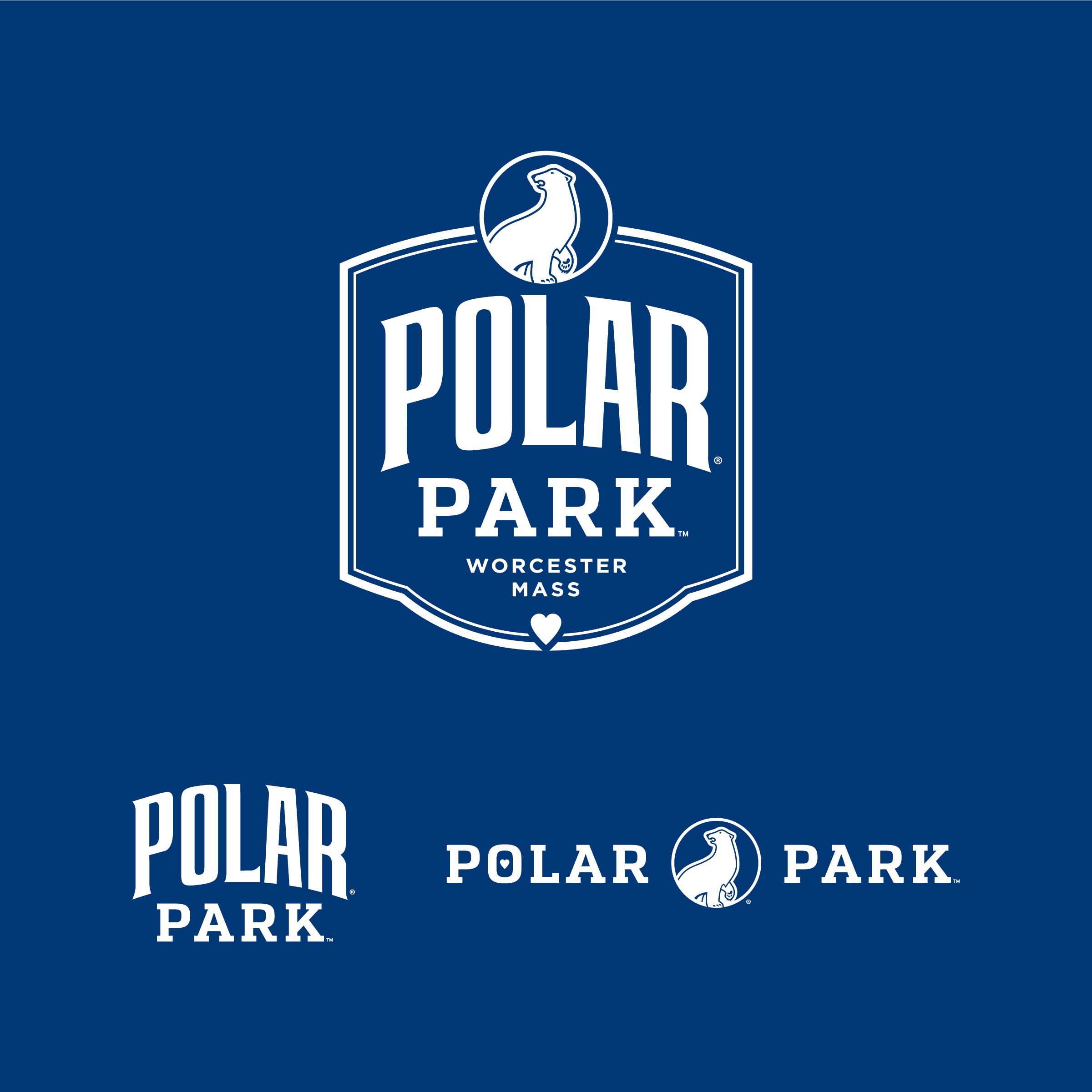 YDI worked on several elements of the WooSox's newly built baseball stadium, from the zoning and planning stage all the way through installation to the first pitch of the 2021 season. We were a proud member of the All-Star development team along with the WooSox owners and executives, DAIQ Architects, Janet Marie Smith, and the City of Worcester MA. 
YDI was first tasked with creating a brand identity that incorporated the stadium's local naming rights sponsor, Polar Seltzer, along with the City of Worcester. The logo system needed to be flexible enough to work in signage, marketing, and merchandise.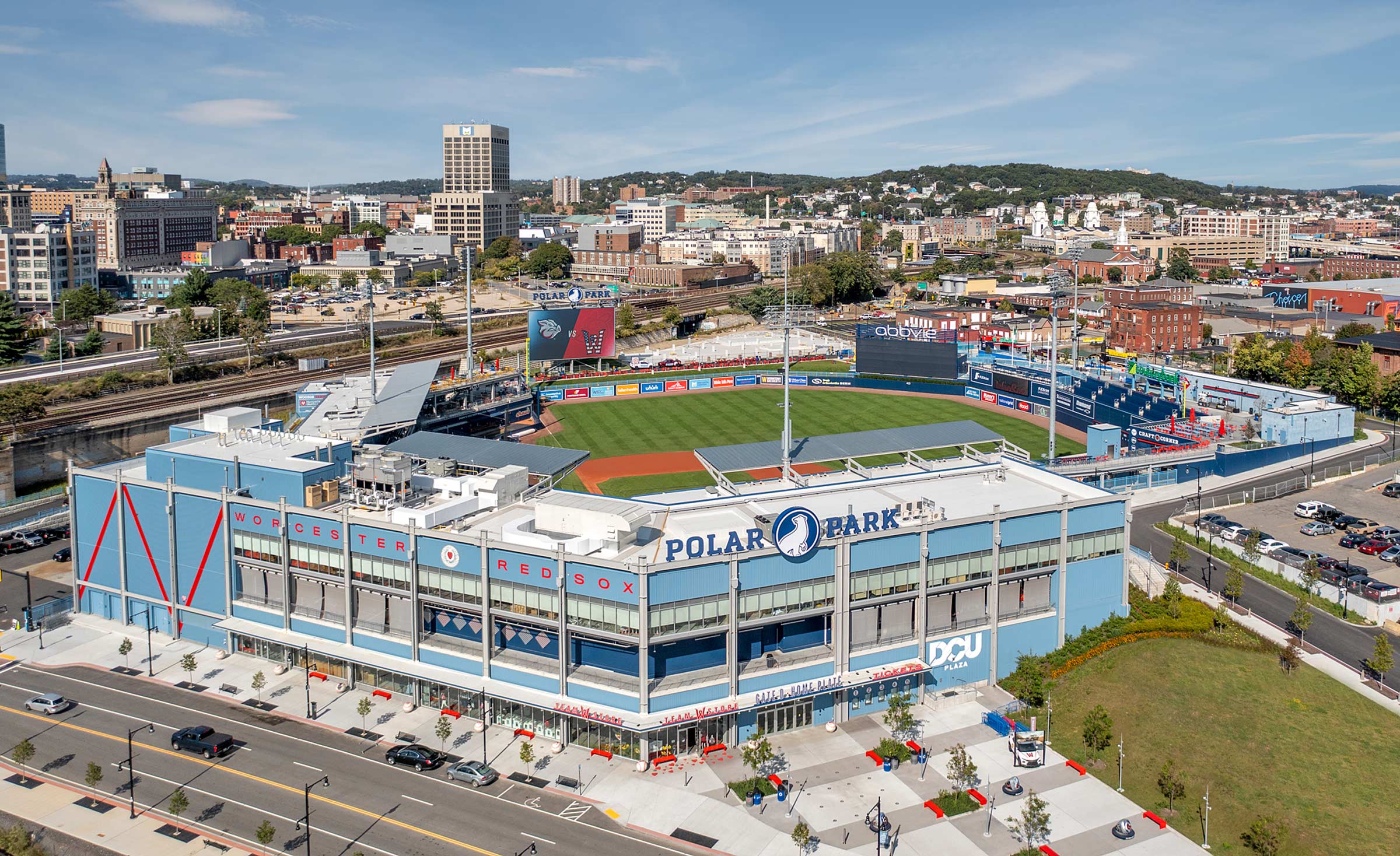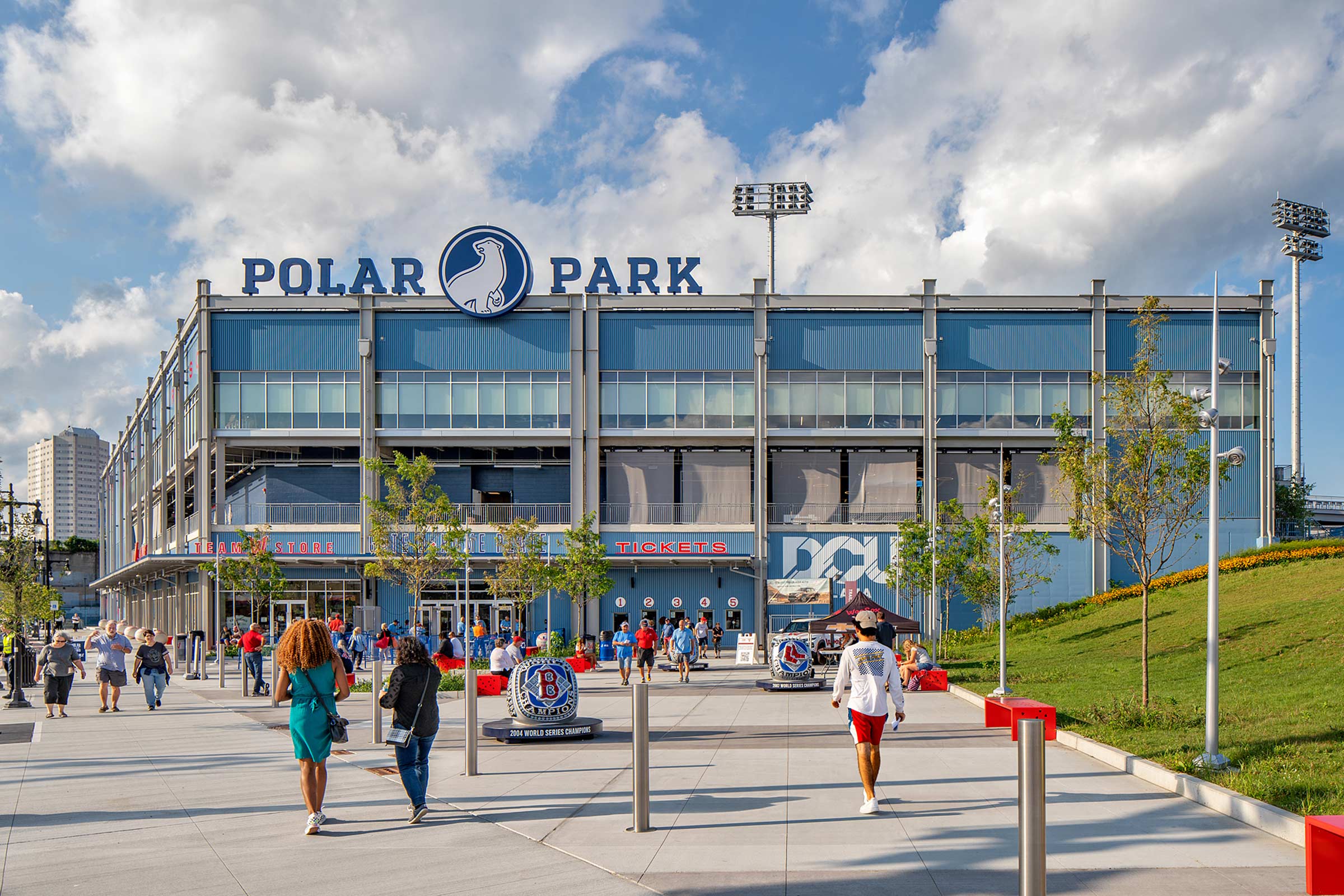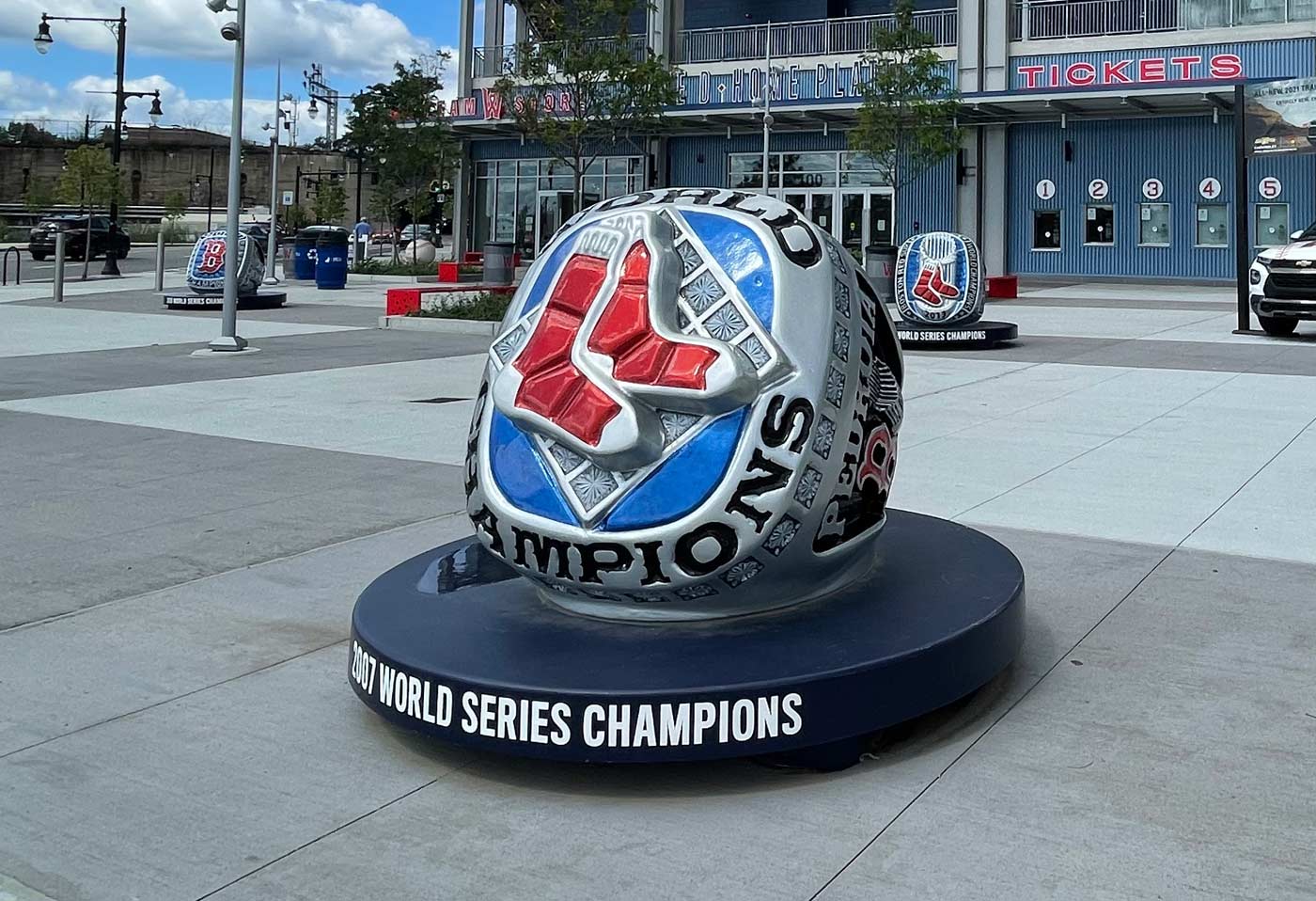 Though they both share an affiliation with the Boston Red Sox organization, Polar Park and Fenway Park each have their own unique visual language. At the stadium approach, YDI created oversized replicas of World Series rings from some of the players who have passed through this Triple-A club on their way to the big leagues.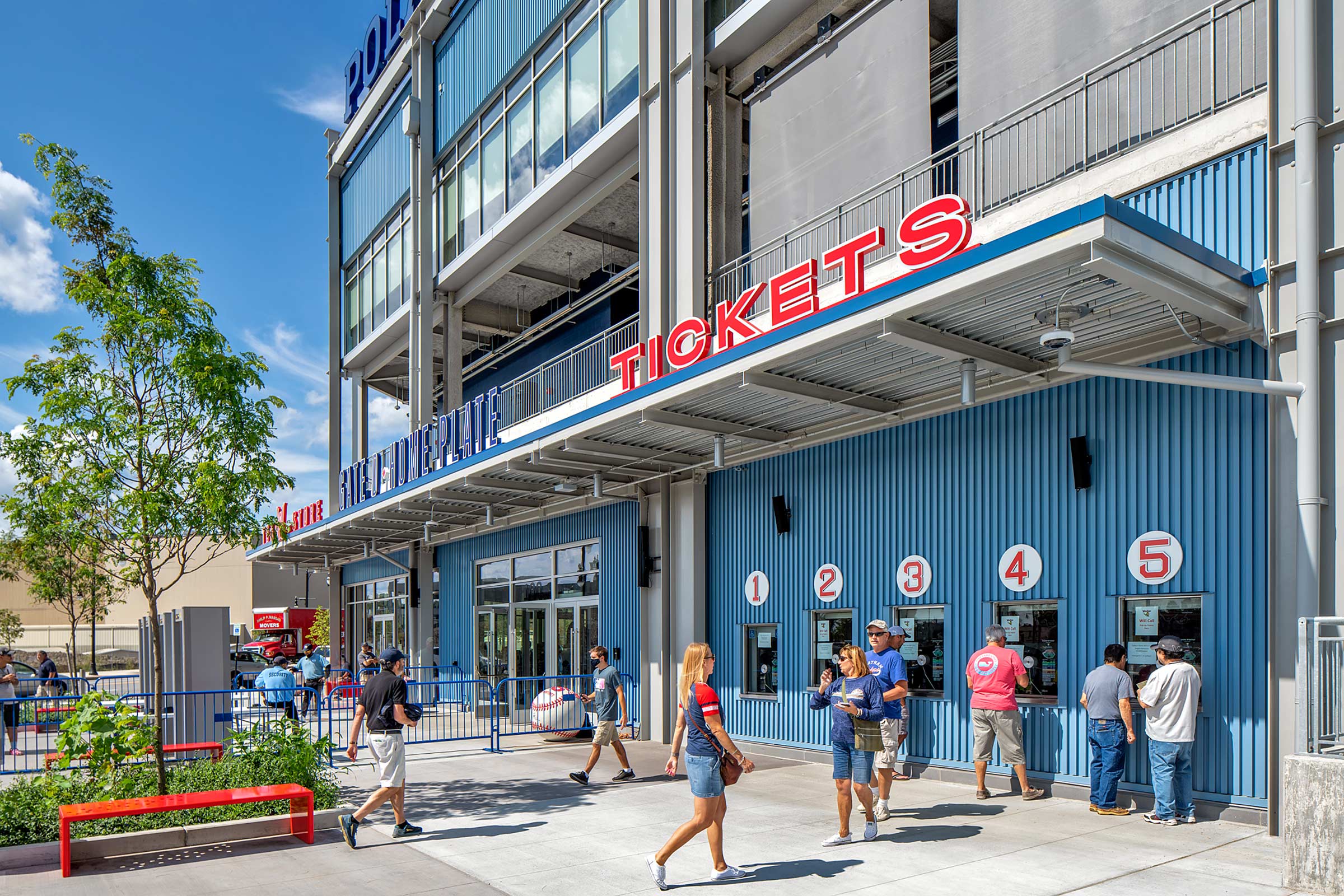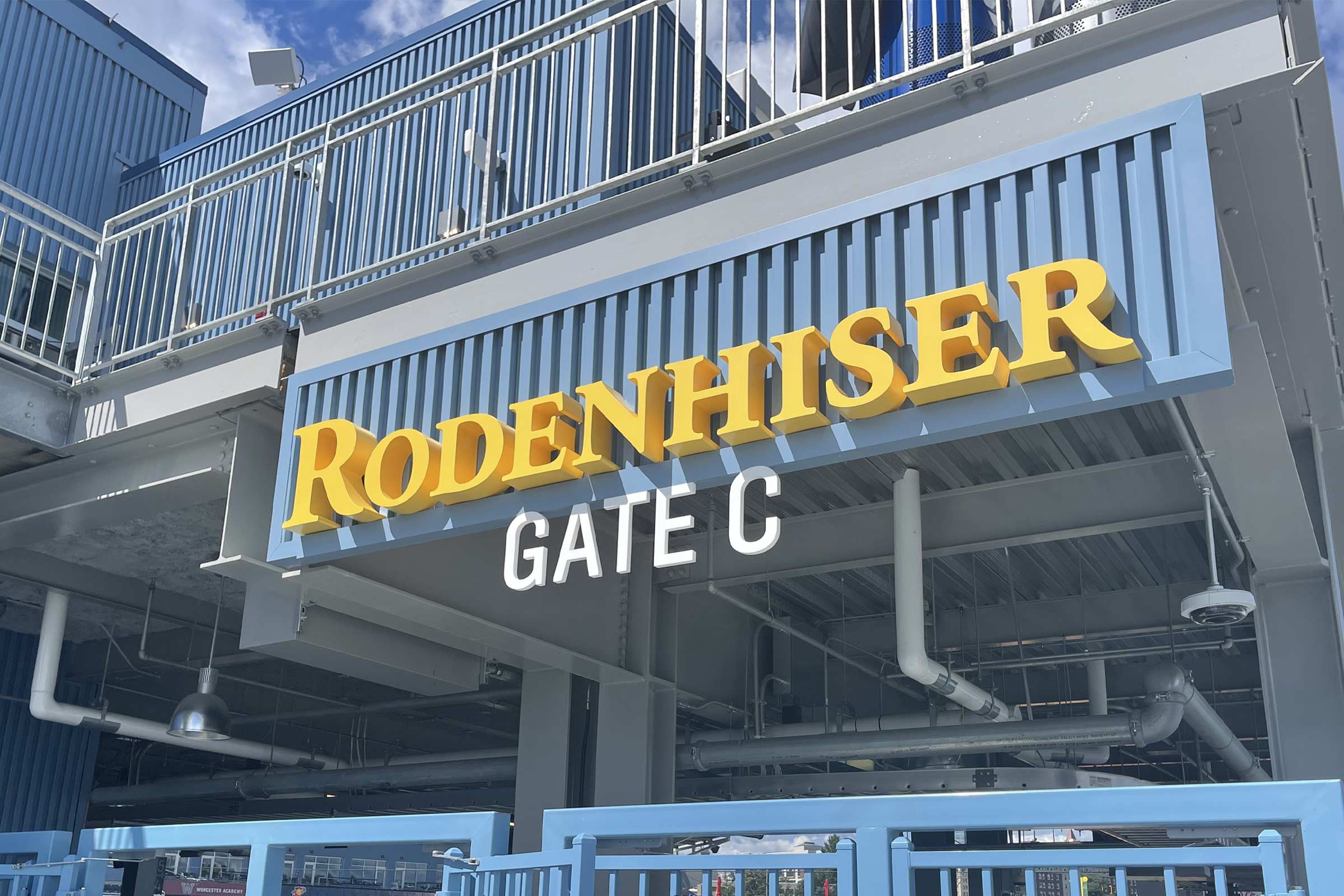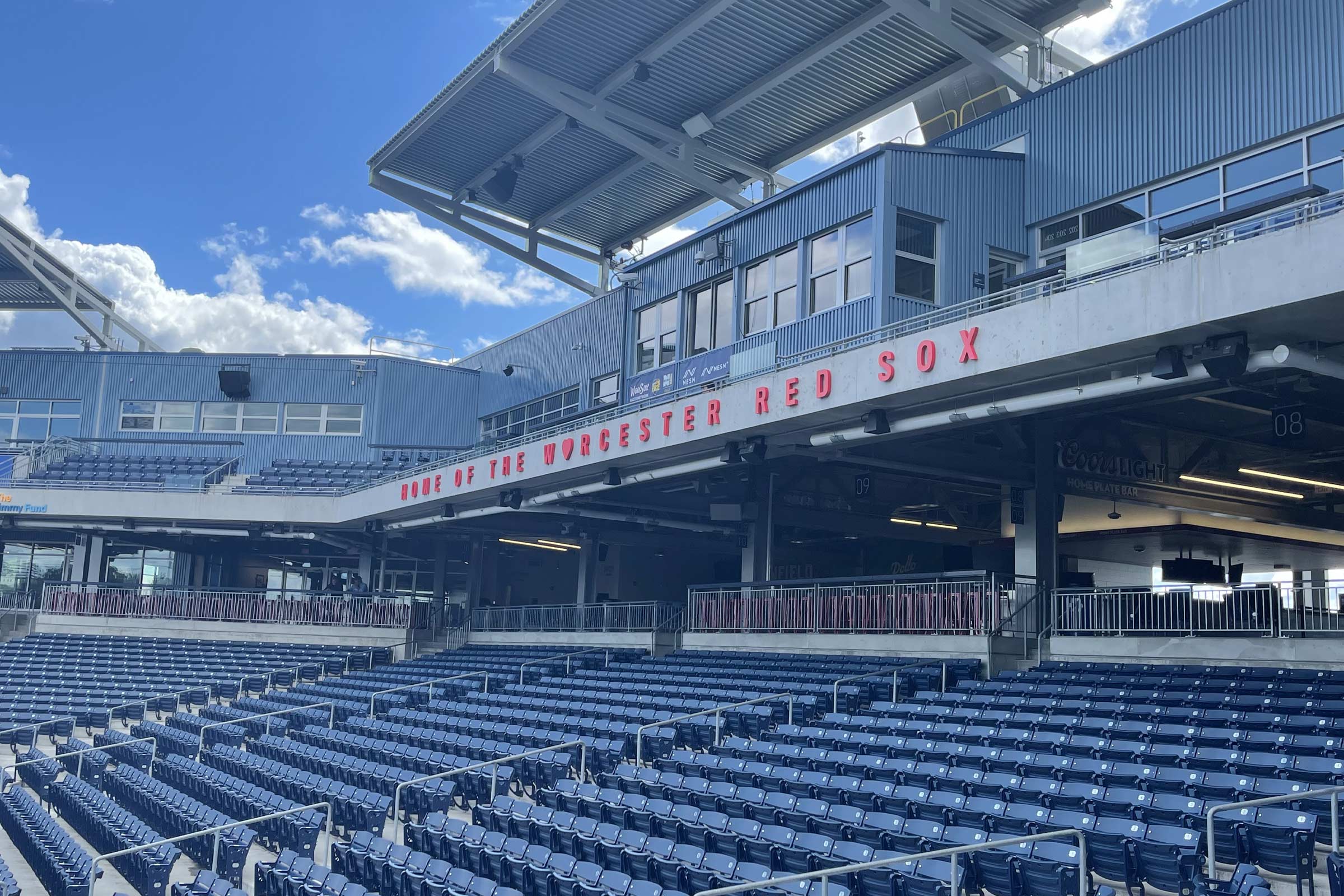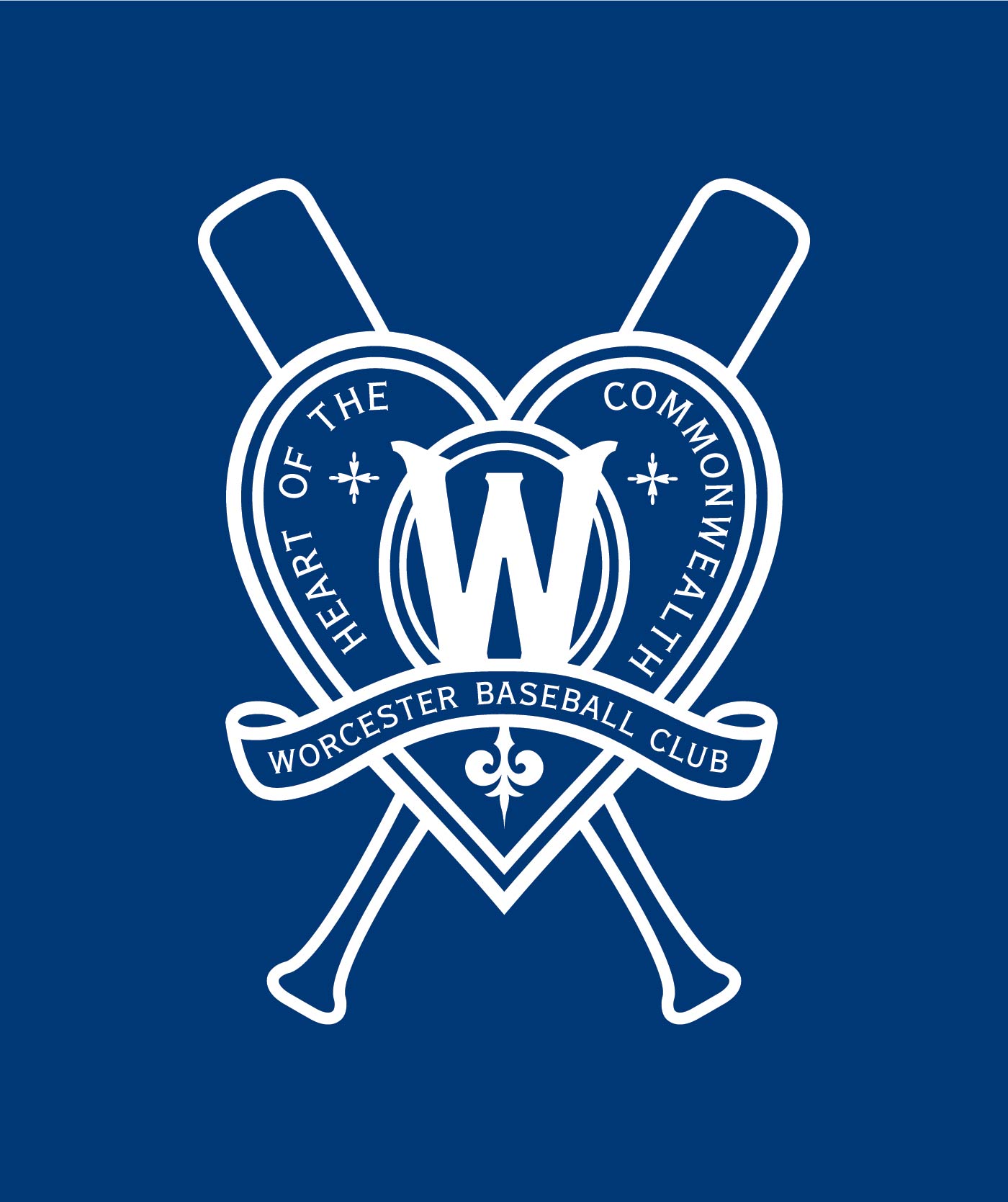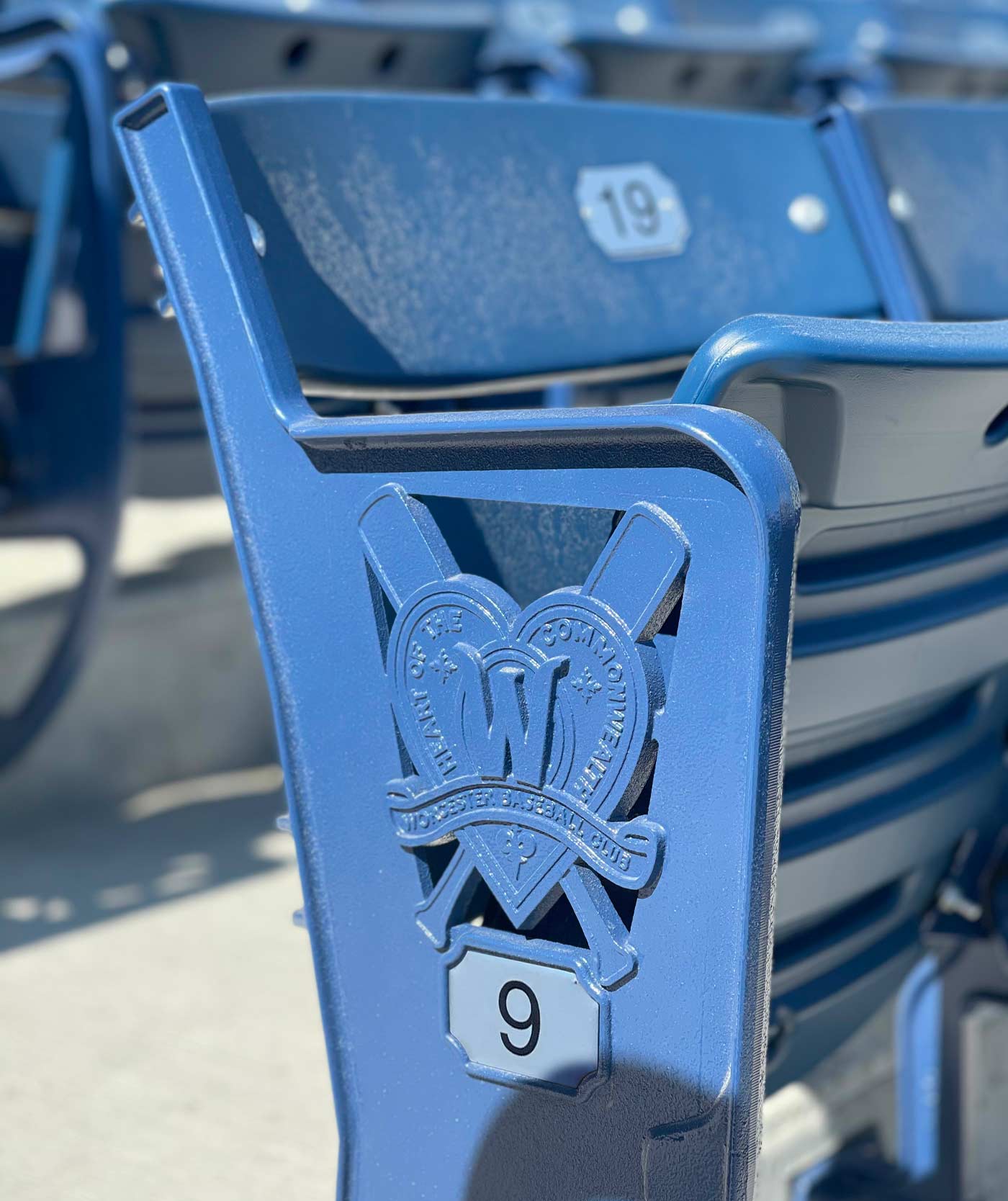 Polar Park has a deep connection with the City of Worcester, and takes pride in its home in the "Heart of the Commonwealth." Inspired by historic Worcester baseball ephemera, YDI designed an insignia that was cast into the blue metal armrests at the end of each row of seating. We also used archival photographs to help inform the design of an oversized bobble-head figure wearing a late-19th century "Worcester Worcesters" jersey and a handlebar mustache.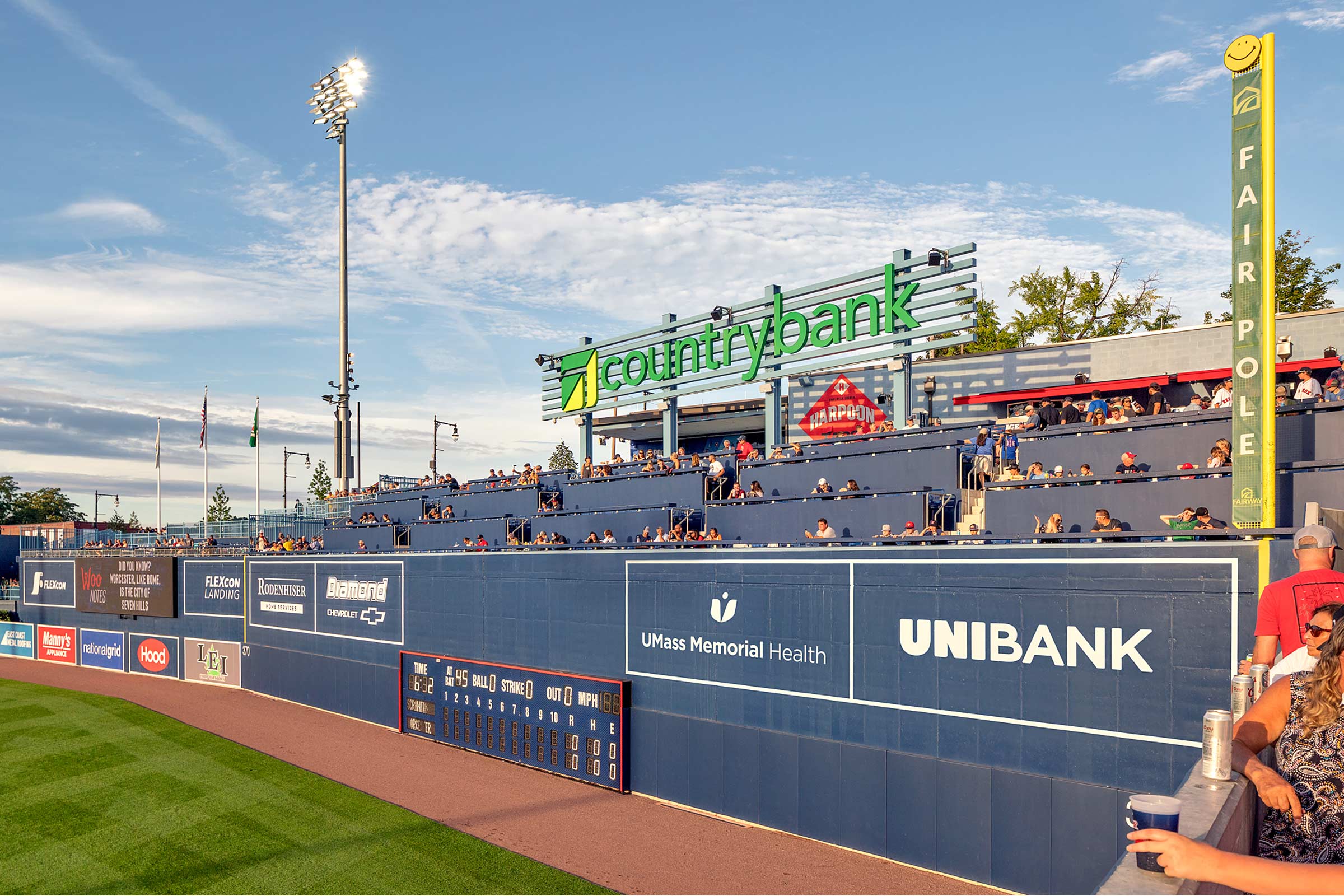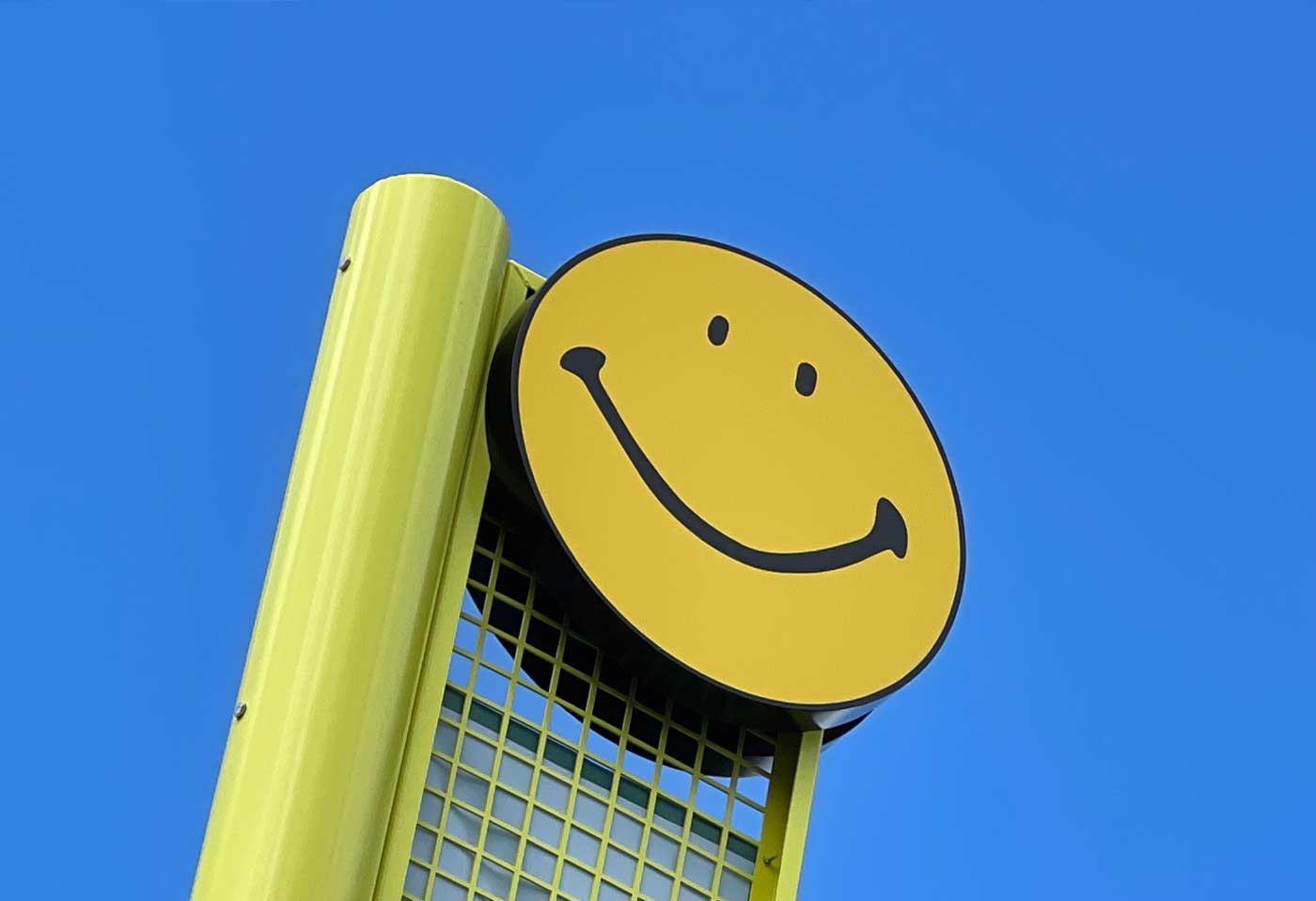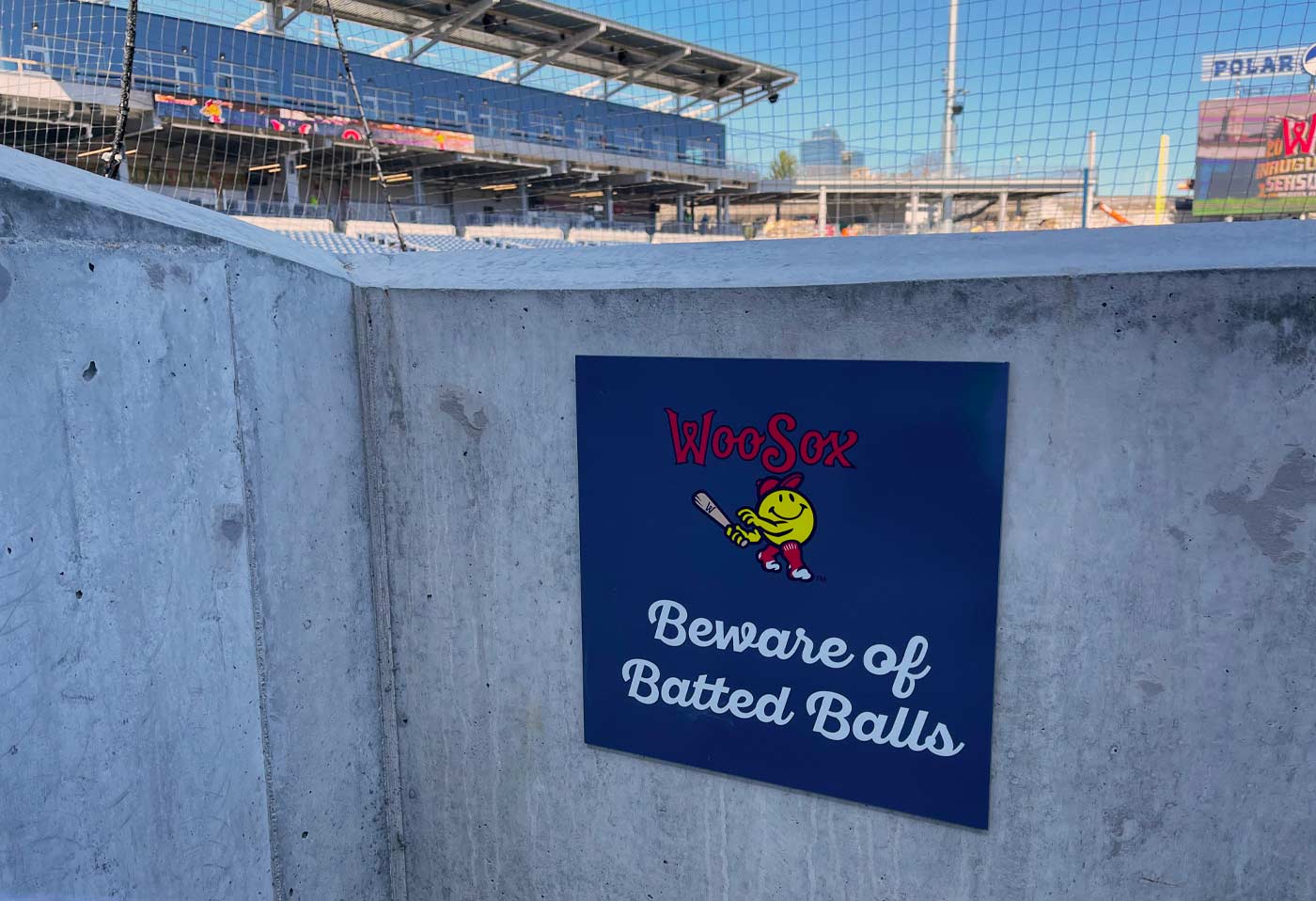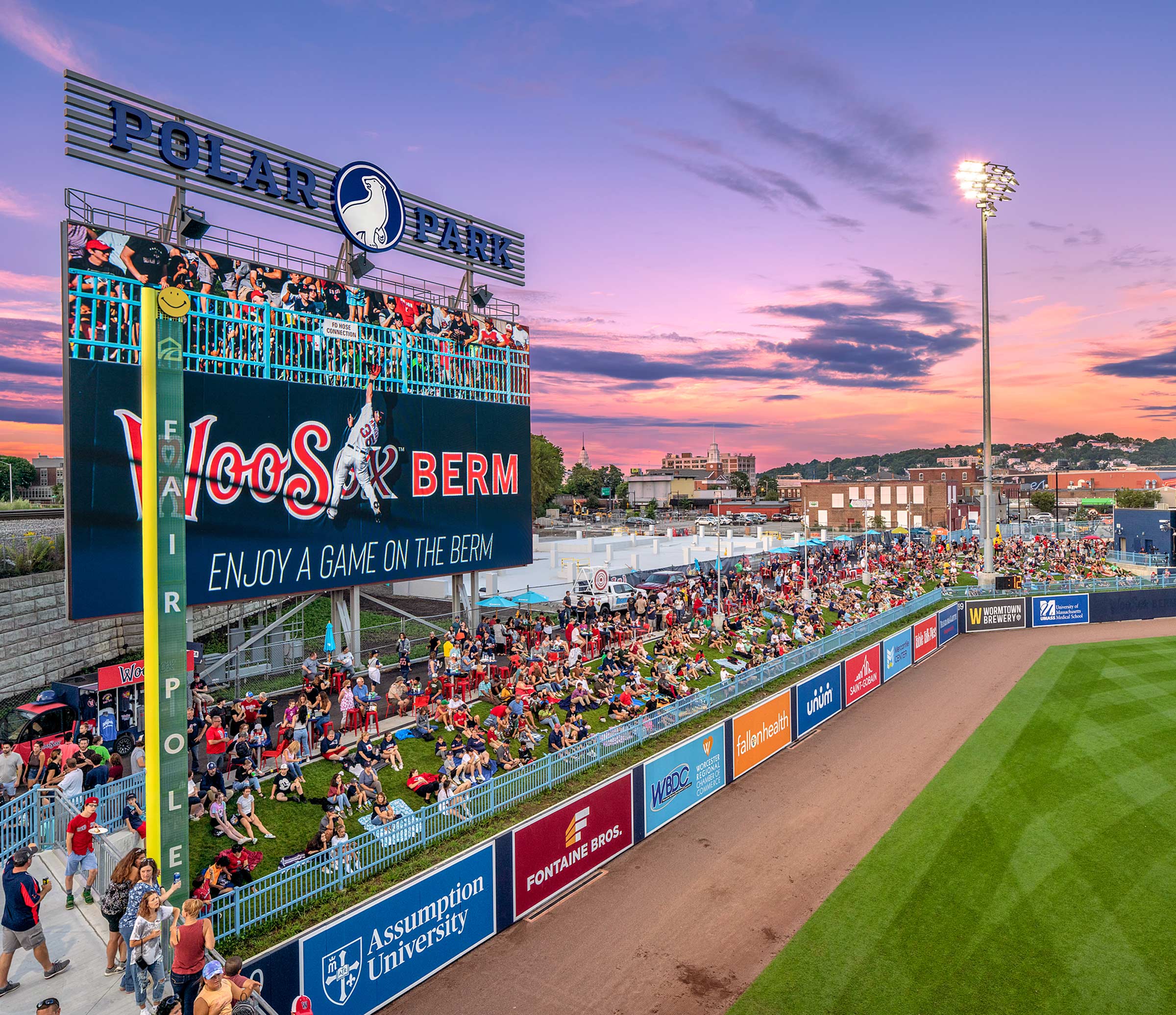 The WooSox mascot, Smiley Ball, is based on the now-ubiquitous 1963 smiley face design by Worcester-based illustrator Harvey Ball. YDI incorporated this timeless face throughout Polar Park in surprising and playful places, such as the tops of foul poles and within letters of the playground's signage.
In addition, the YDI team created a hierarchy system with dedicated structures and placement for sponsorship integration throughout the park.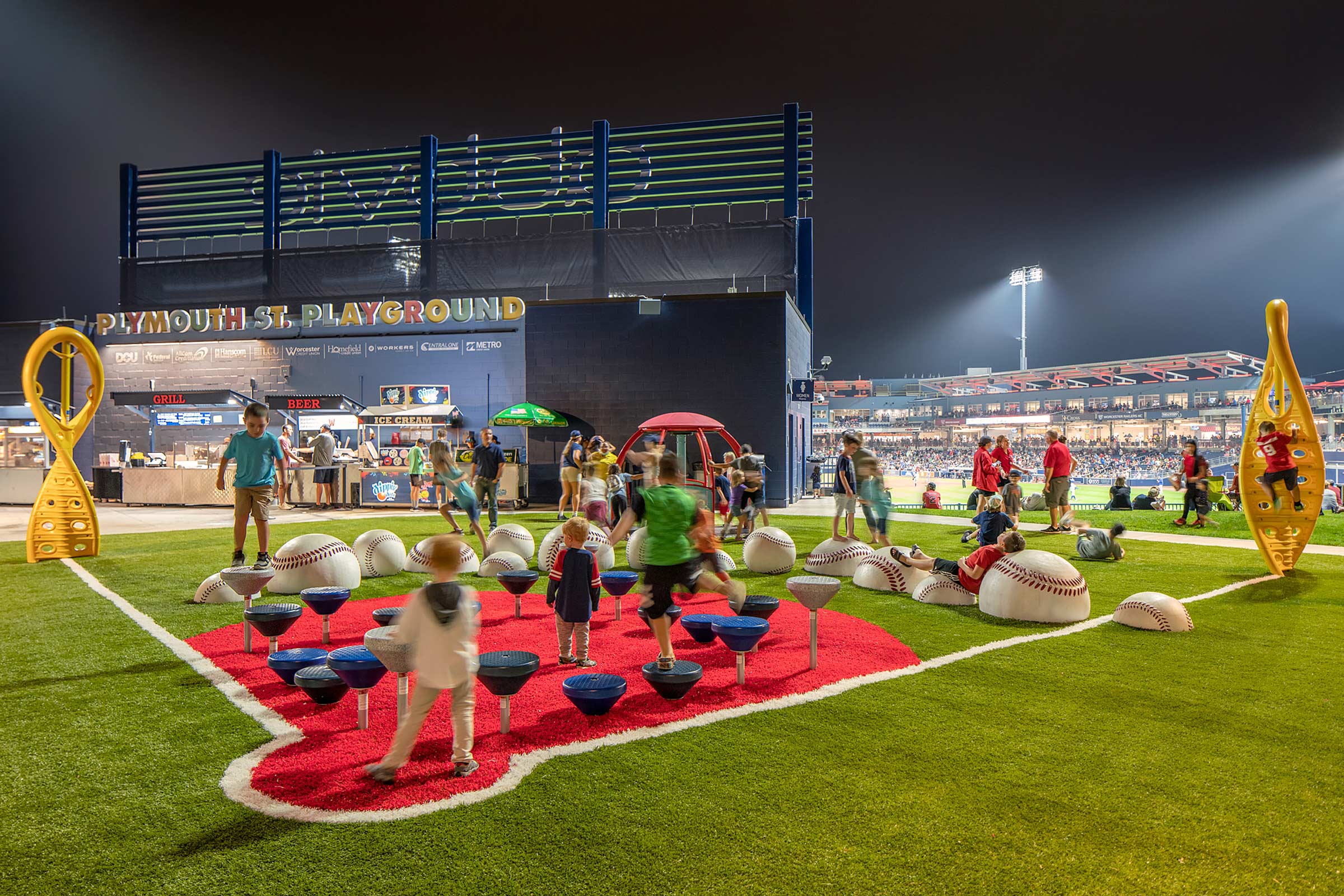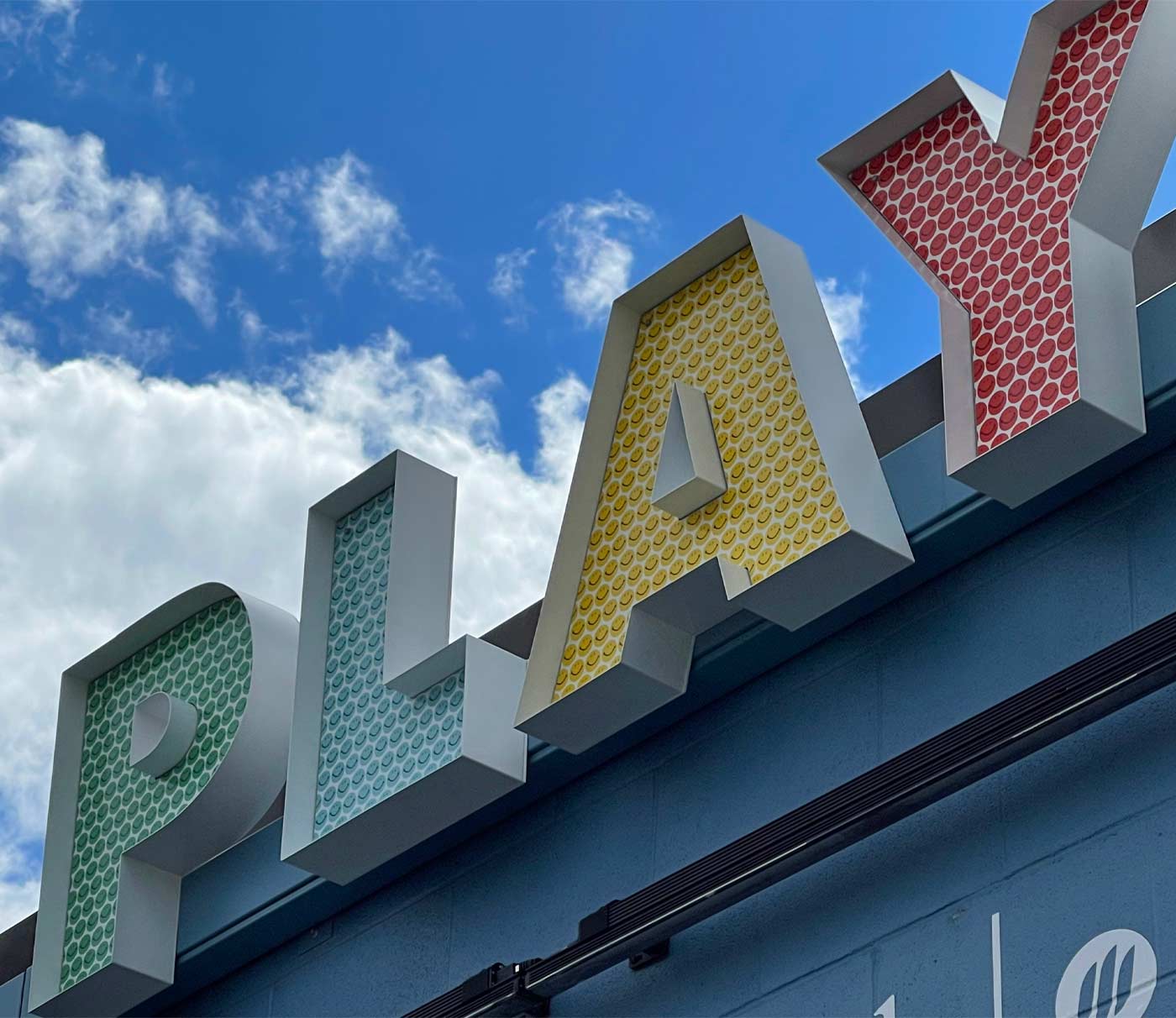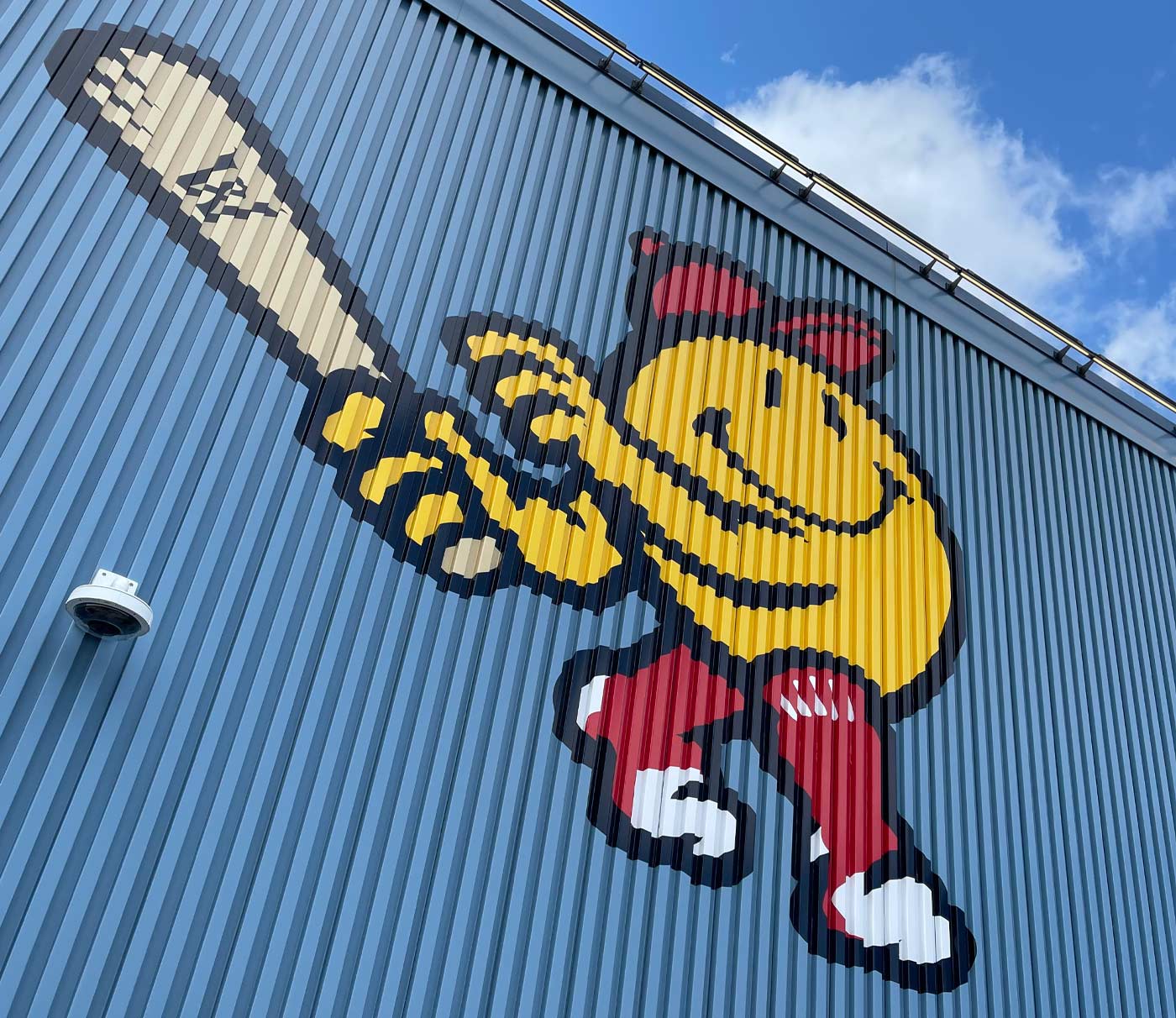 YDI worked with the WooSox and their concessioners to create names, logos, and signage for ballpark food and drink vendors. Using expressive typography, the team created distinct identities for each stand.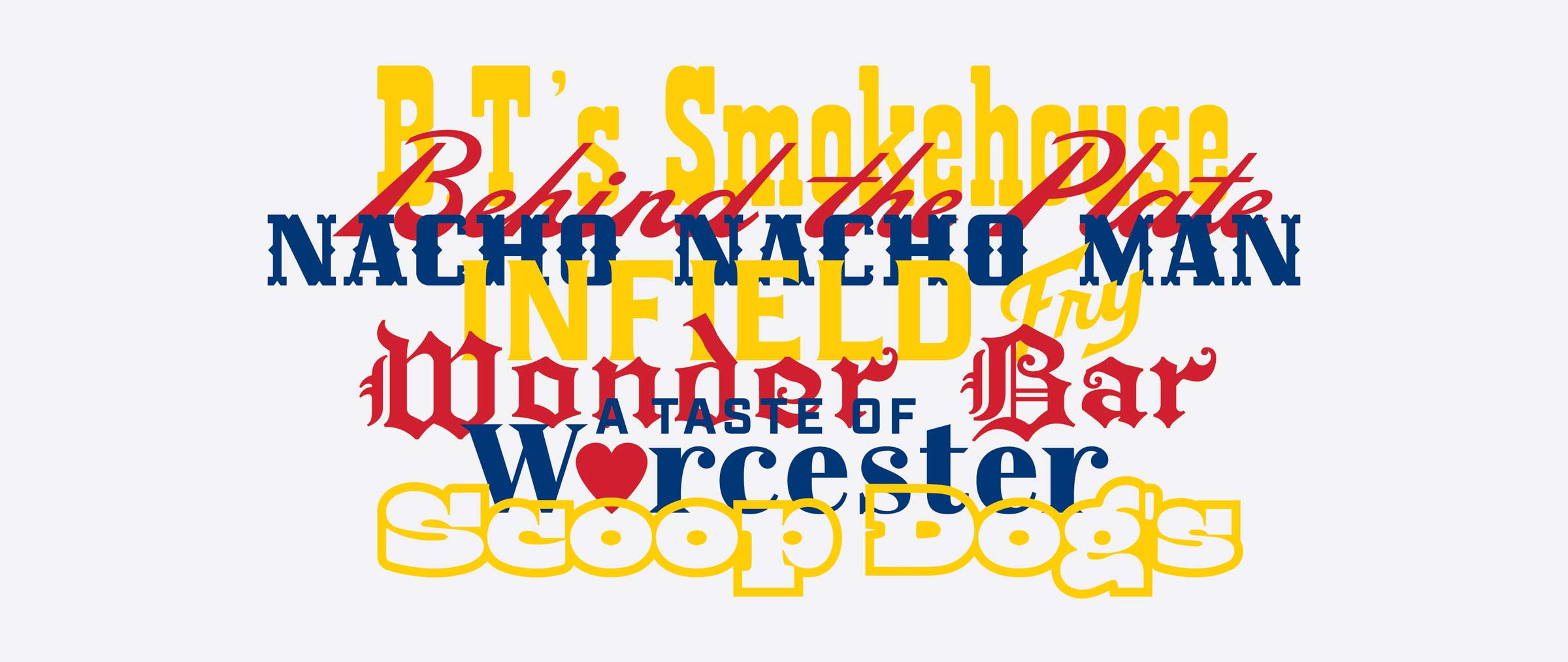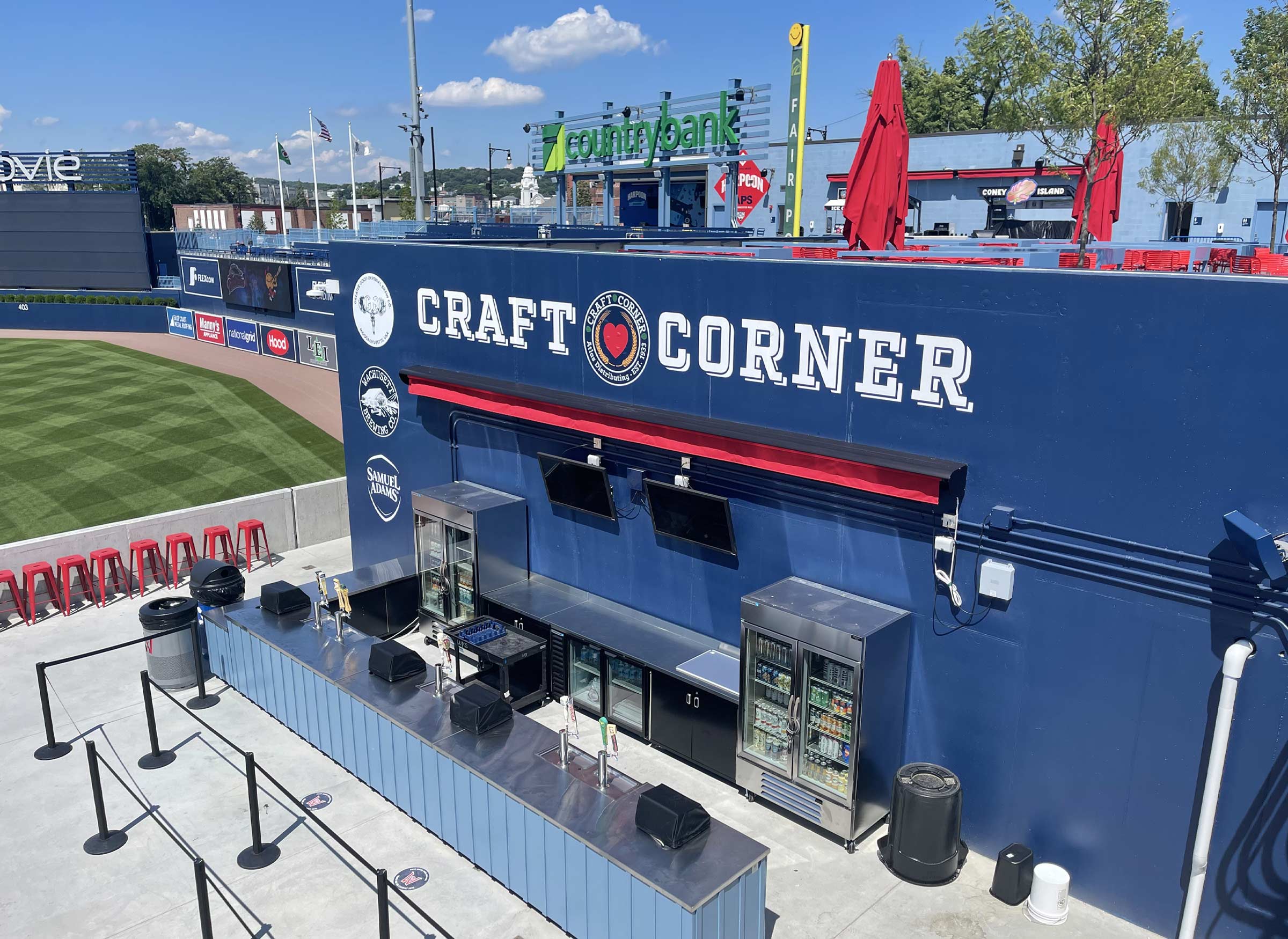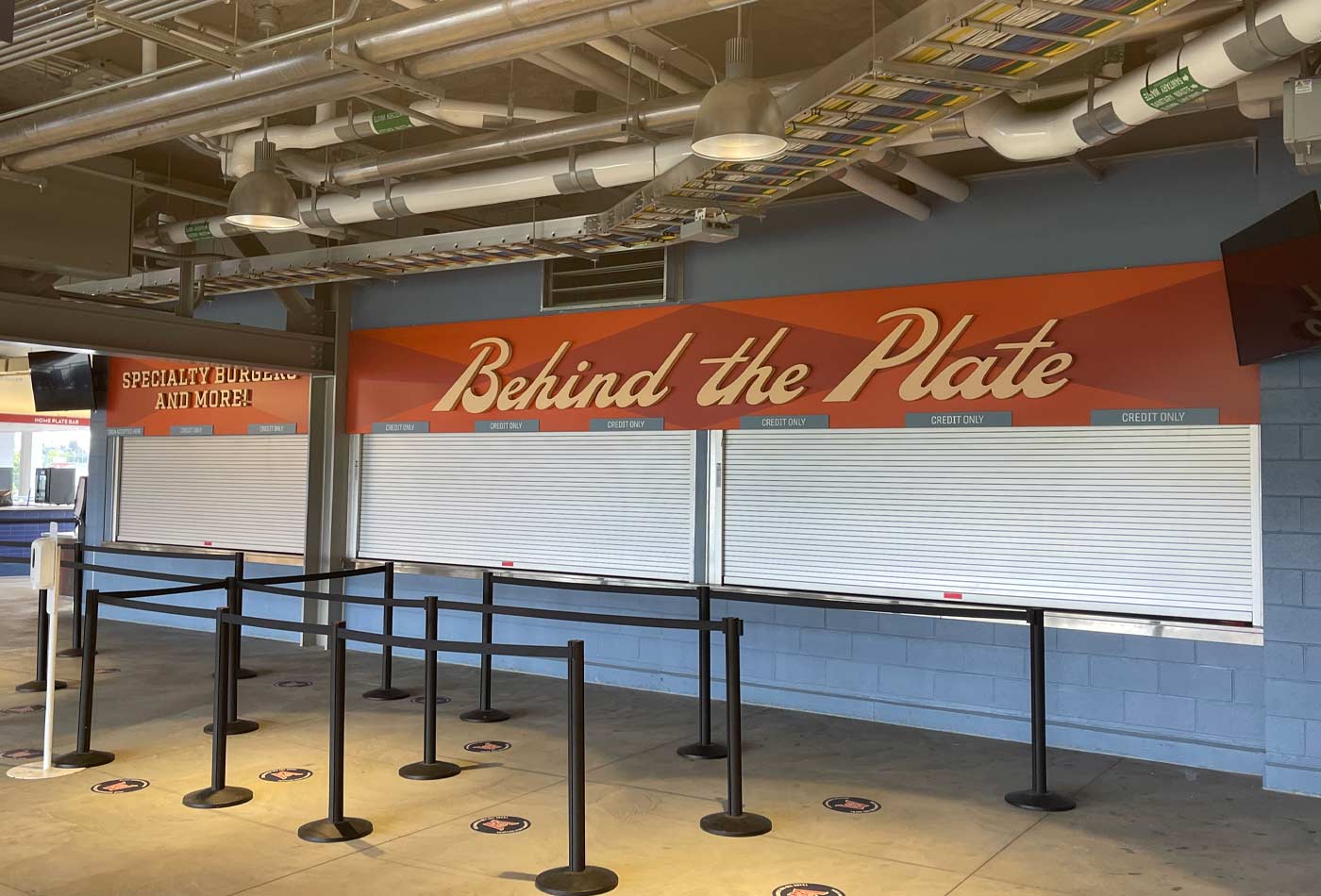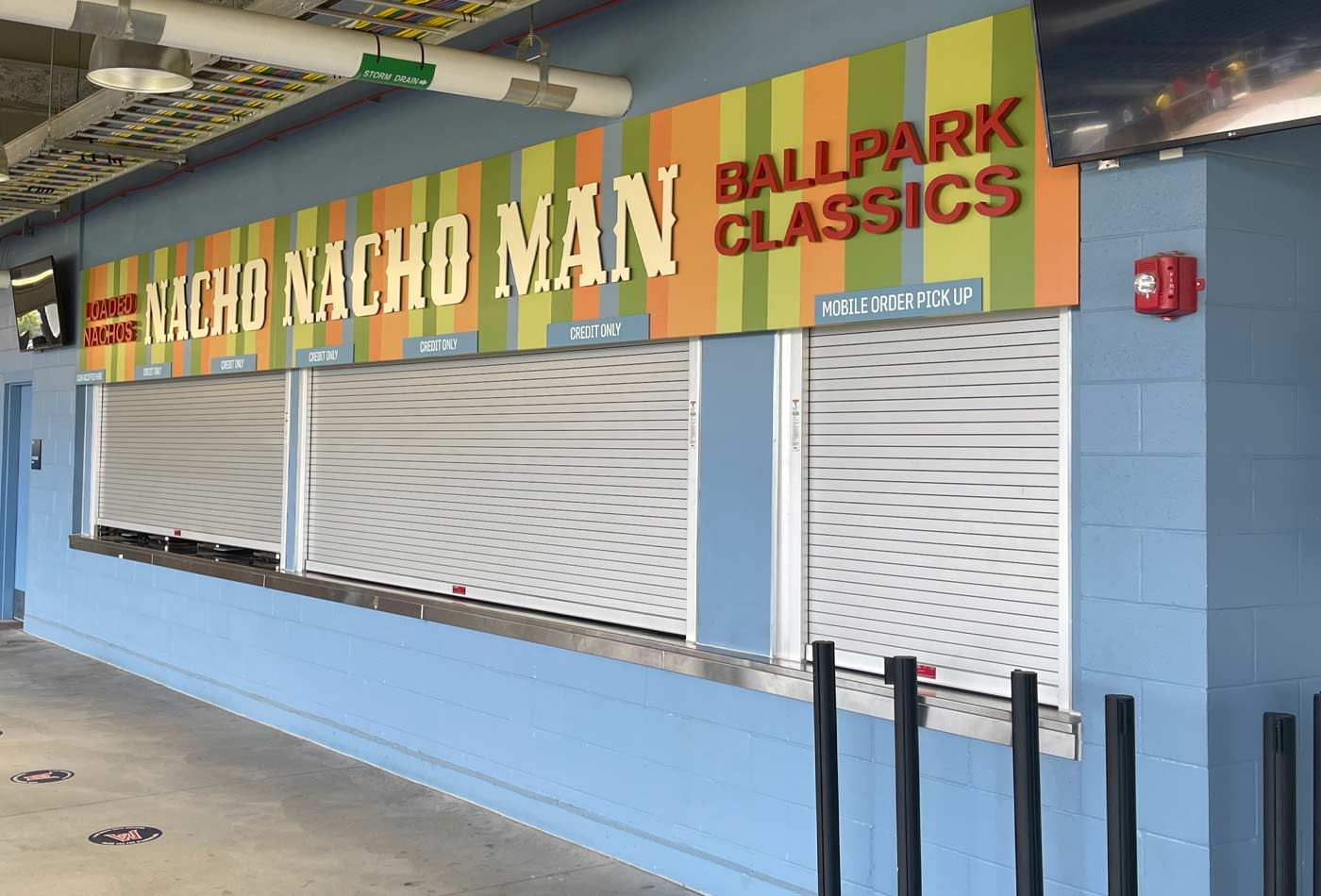 While the Smiley Ball team mascot character was developed by a different studio, YDI had the fun task of expanding its scope to create specific character studies for inside the locker and weight rooms. The WooSox players and coaches requested a more aggressive Smiley Ball for the clubhouse interior, to represent their team's competitive spirit.
YDI also created the 21 Club display wall to highlight the team's sponsors.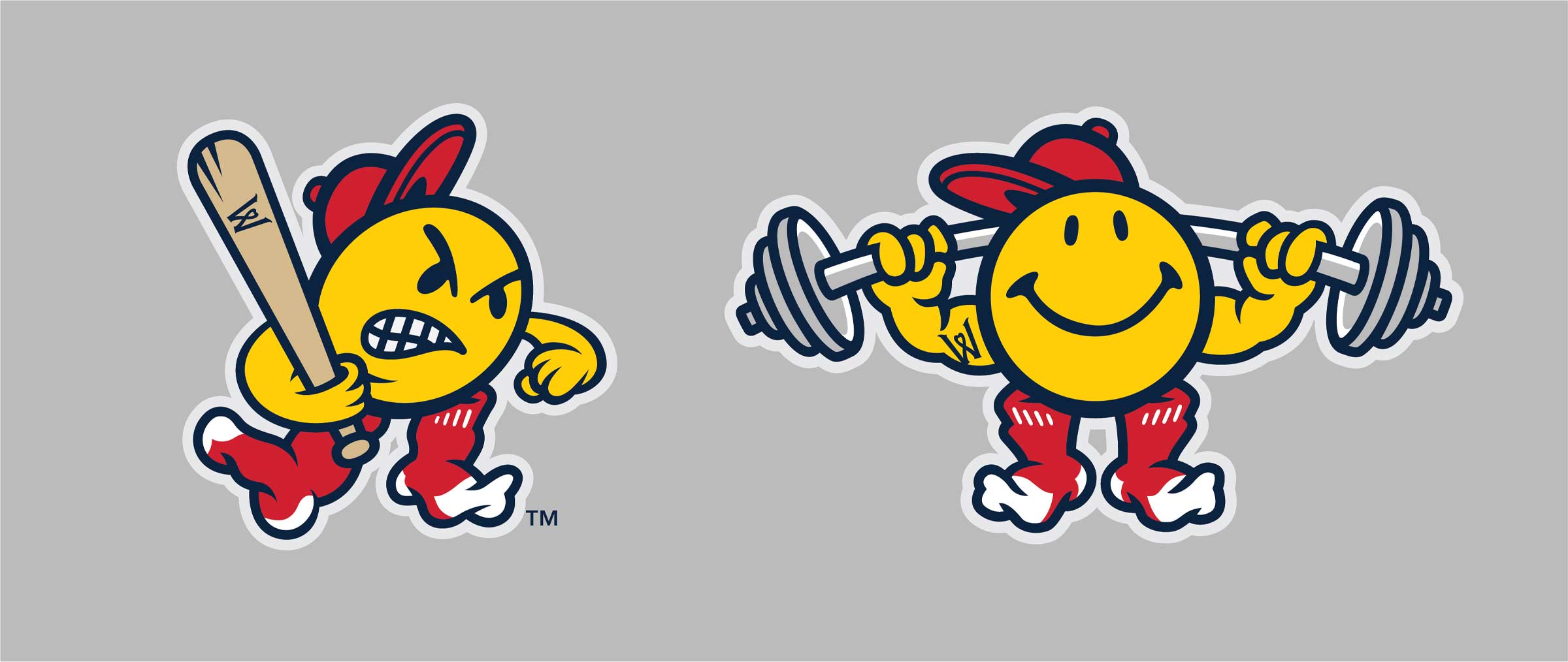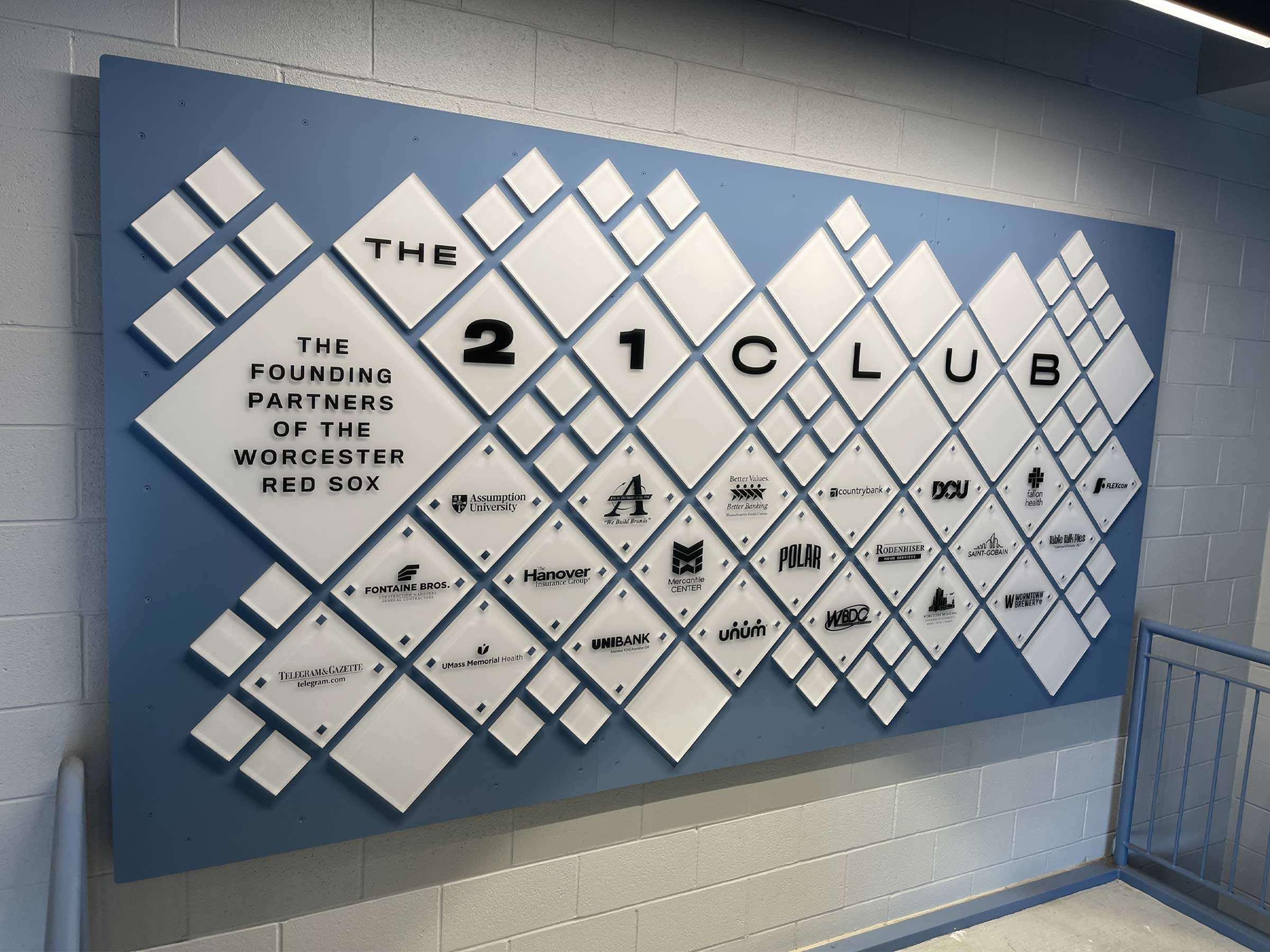 Design Dimensions:
Branding/Brand Identity
Environmental Design
Signage/Wayfinding
Sculpture