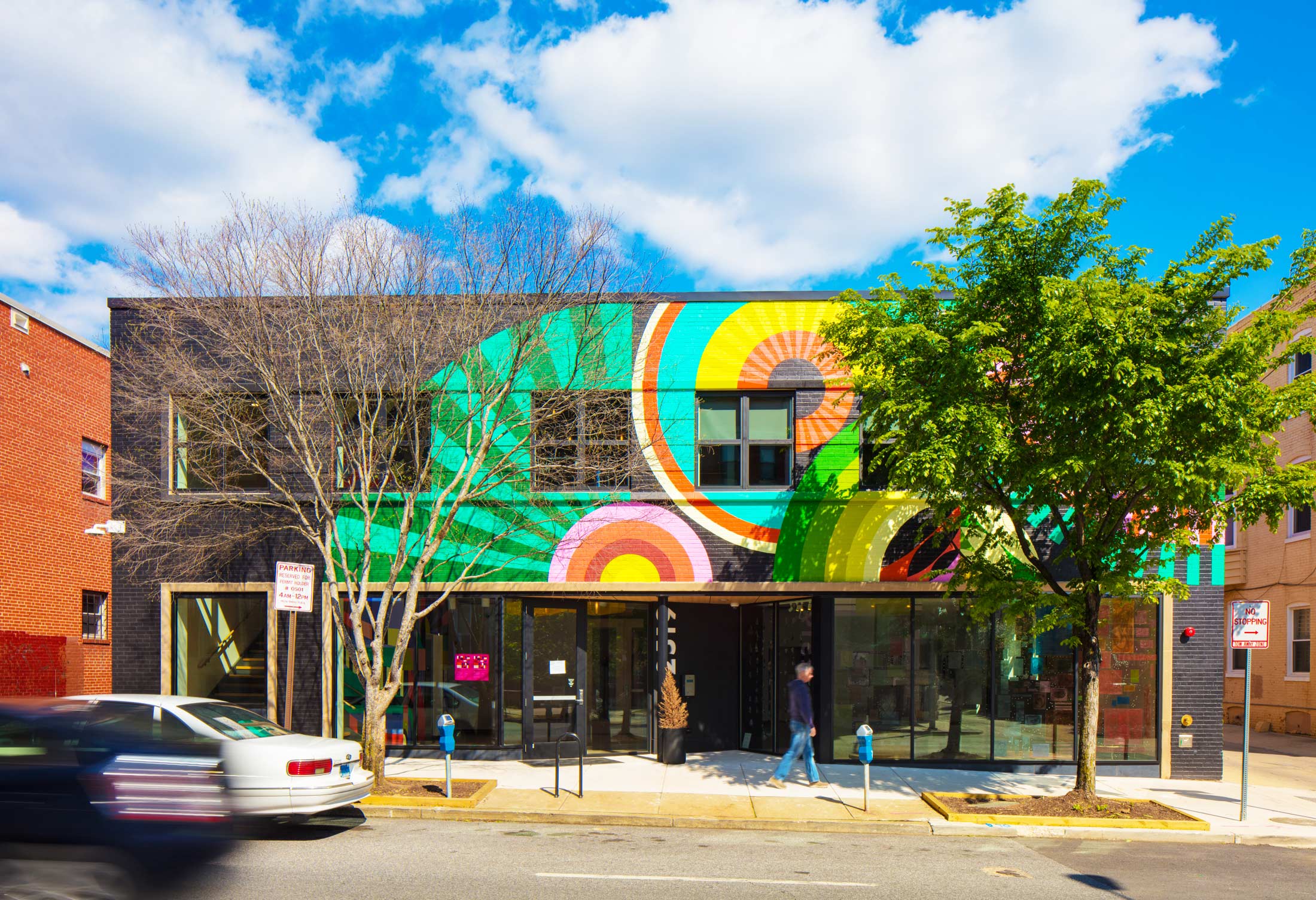 "For this mural we focused on the idea of a ripple effect. When a stone touches the surface of the water a ripple forms, becoming larger and larger. The ripple effect is so much greater than the original impact formed by the single stone. In this mural the ripple starts with the depiction of the rubber tree leaf and radiates outward. This symbolism represents the Deutsch Foundations model for arts support and cultural equity, it becomes a beacon, and center point for the surrounding community to emulate, which in turn spreads the model of support out further and further." Jessie & Katey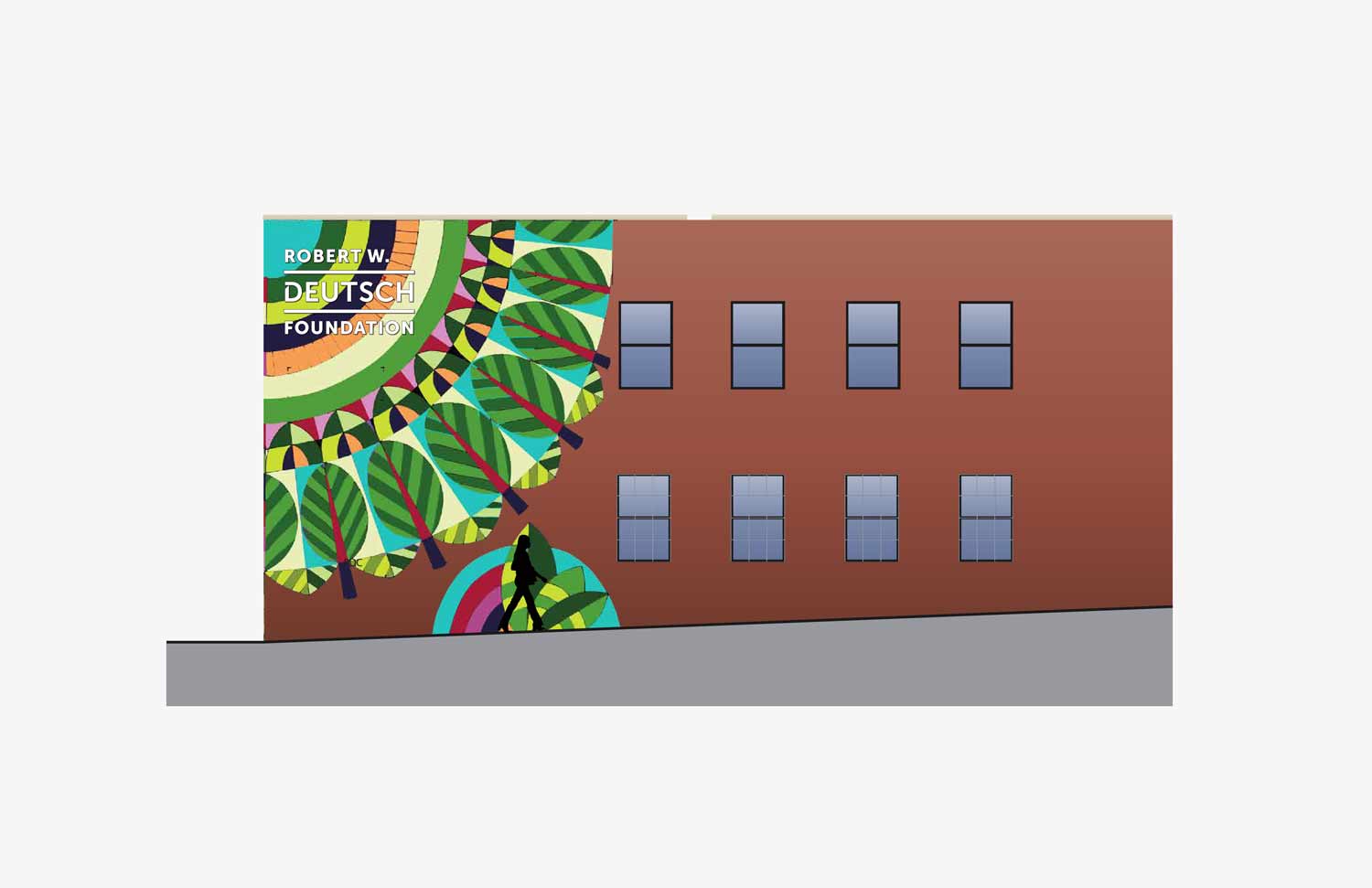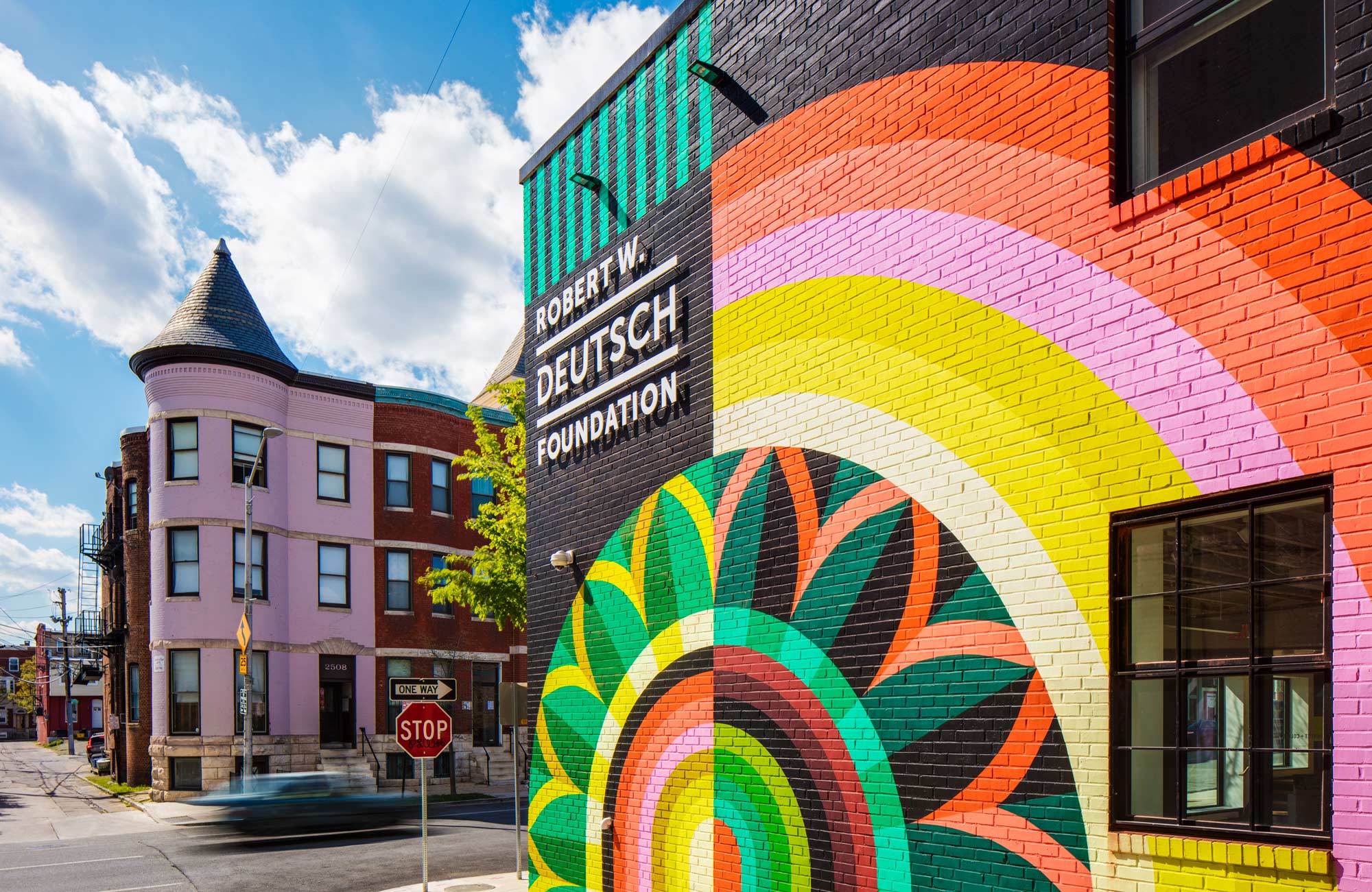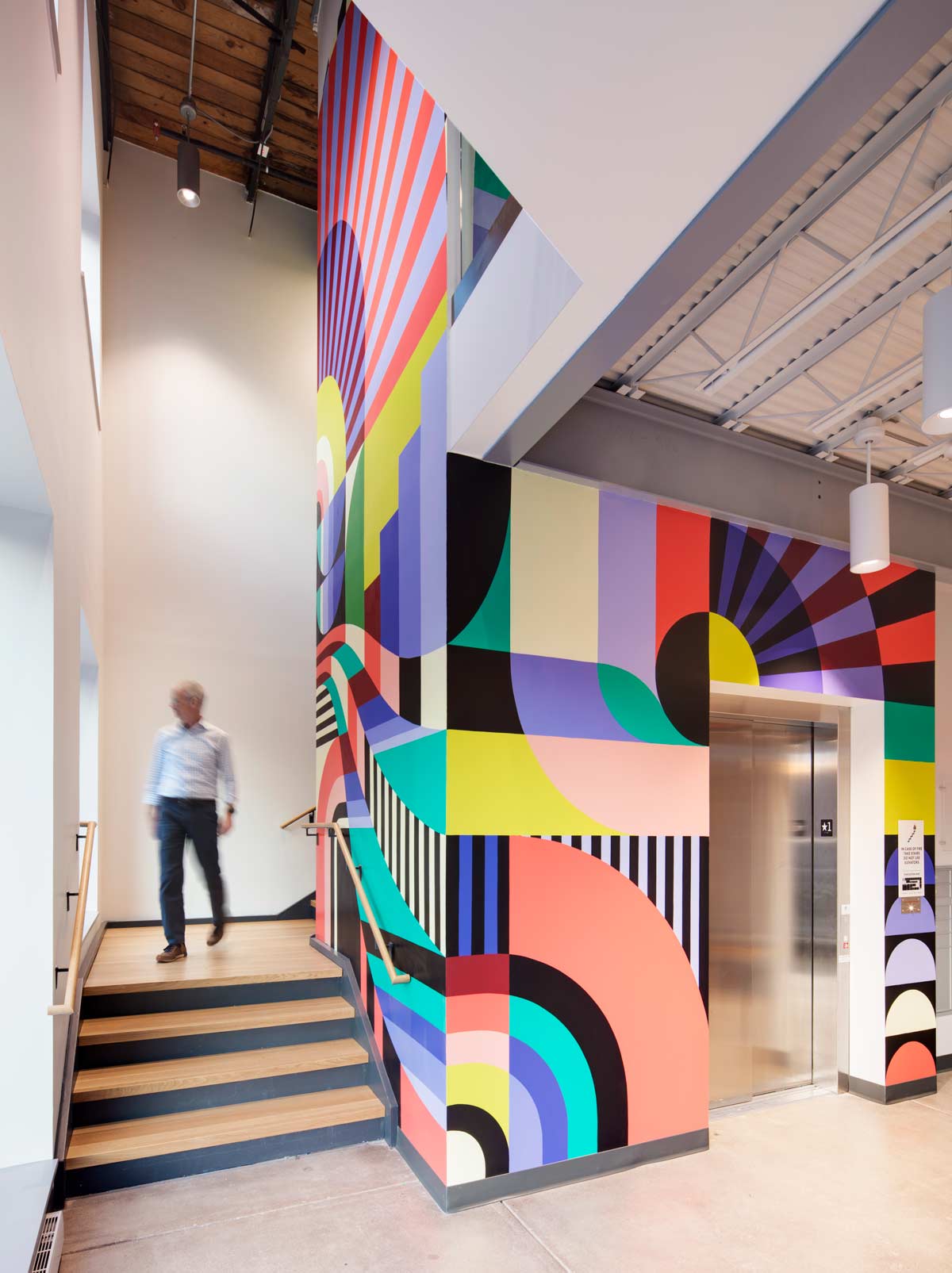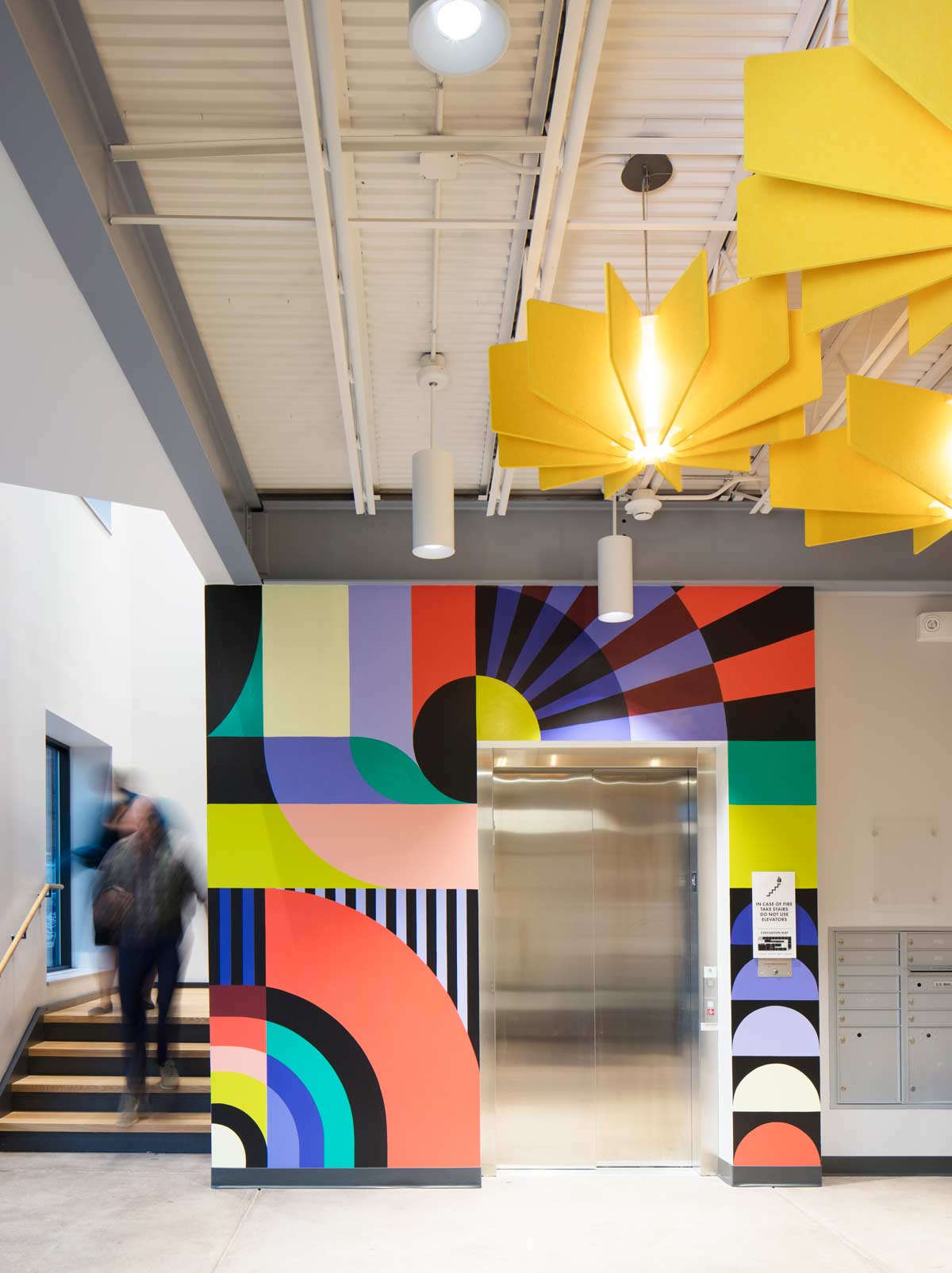 "This mural illustrates Barco and the Deutsch Foundation's impact on the city. A patchwork of diverse zones, or neighborhoods, are connected by literal networks, organically growing forms and rotate around central hubs of community space. The city here is a bold arrangement of forms, both hard edged and curved, standing in for architecture, recreation space and nature. The overlaid circuitry illustrates Barco's emphasis on technology and creating cultural equity through access and advocacy, and the network of people who become connected and active through these skills, facilities and communal spaces. We also have illustrated the way The Deutsch Foundation has partnered with pre-existing community centers like Red Emmas and BmoreArt and helped them to flourish and connect with new audiences. Growth can be seen in stacks, radiating lines and upward movement in this piece.
The overall composition comes together like a quilt, made up of different colors, motifs and themes, this piece shows an influence that spreads wide, has been integrated into a community and in turn, helps it to bloom." Jessie & Katey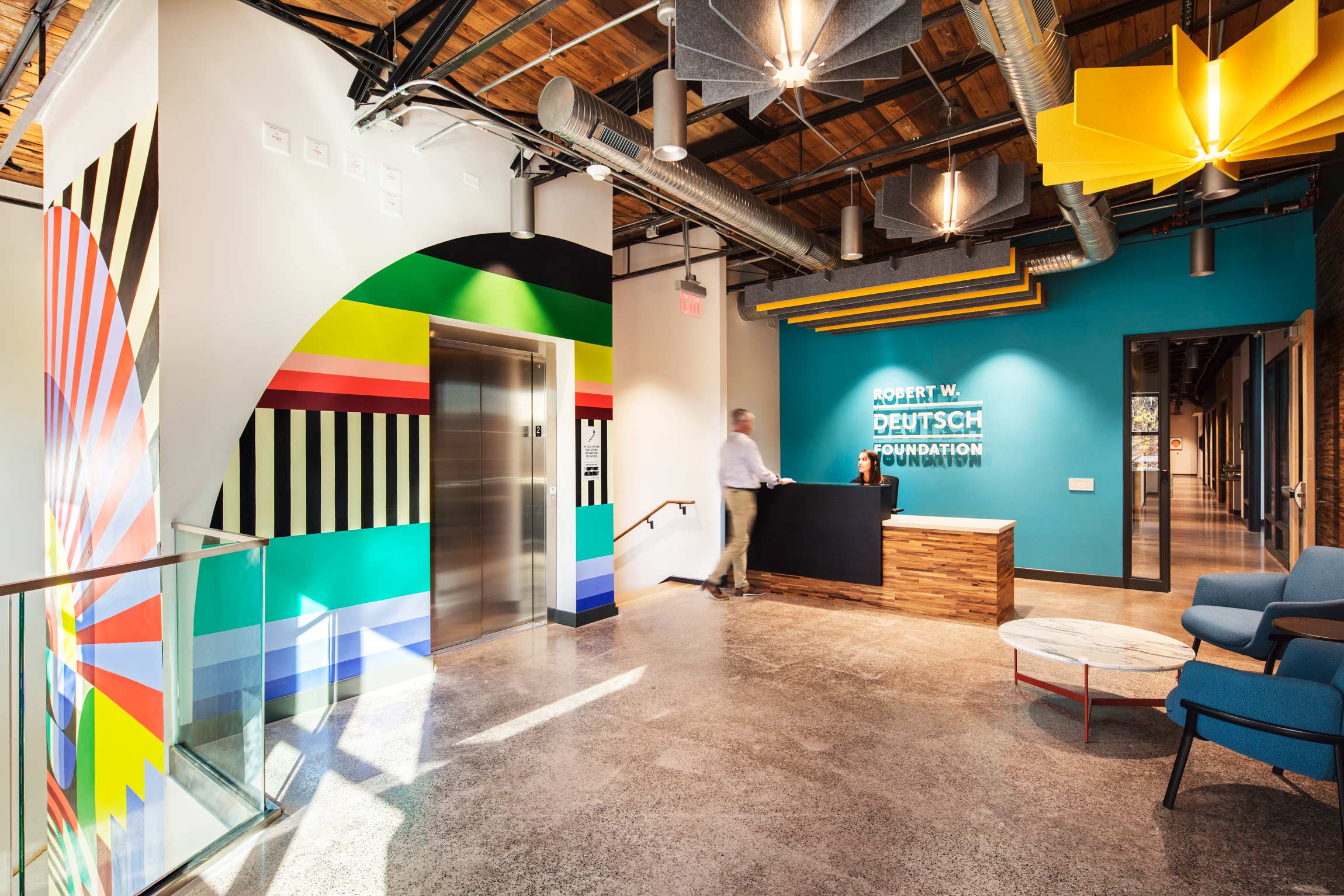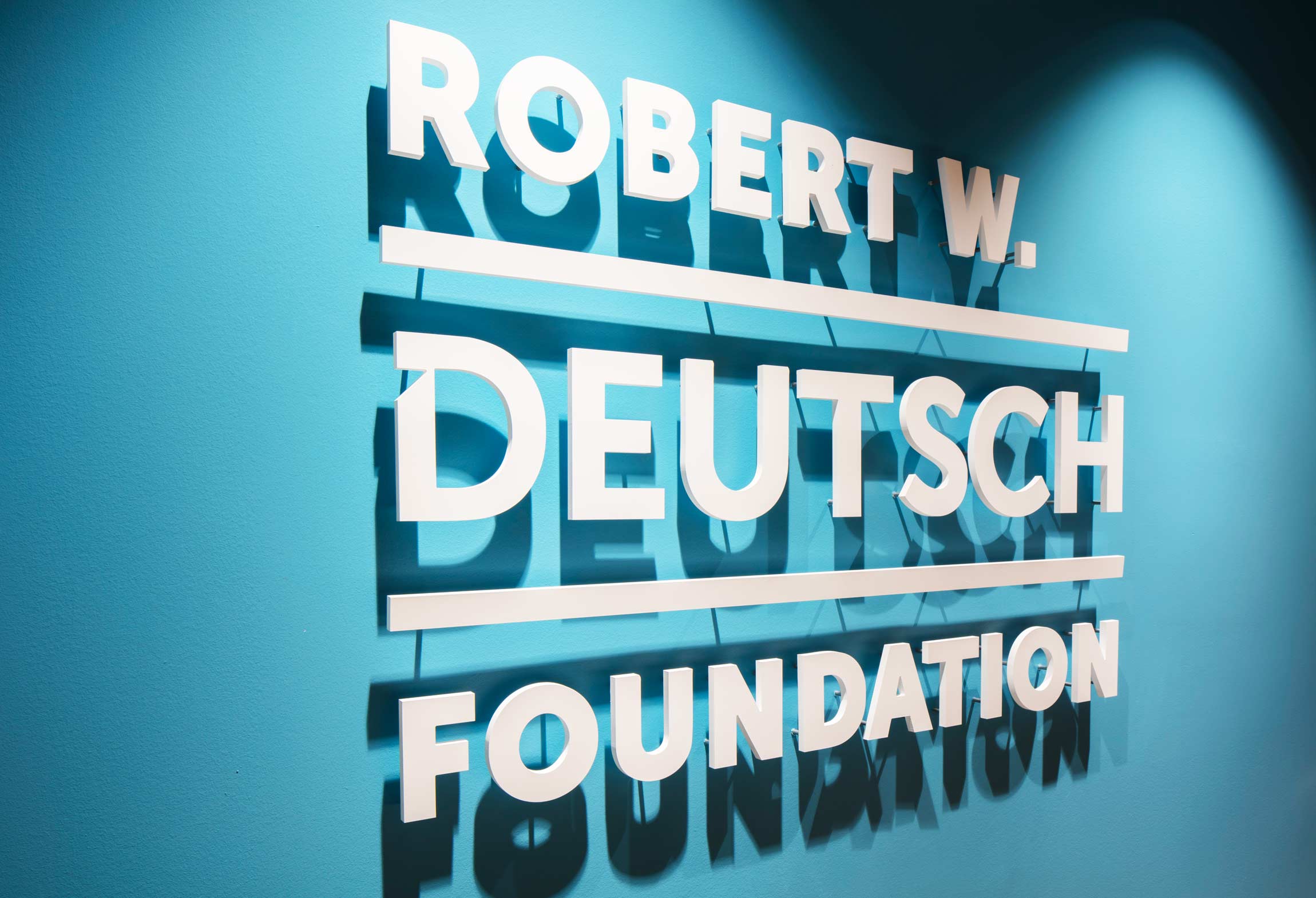 The interior signage incorporated pieces of the murals to create a consistent visual story throughout the office space. We were inspired by the interior design materials to create layered felt wall graphics at the entrance to the meeting spaces. The base building signage is intentionally simple to keep the focus on the Deutsch Foundation's extensive art collection.