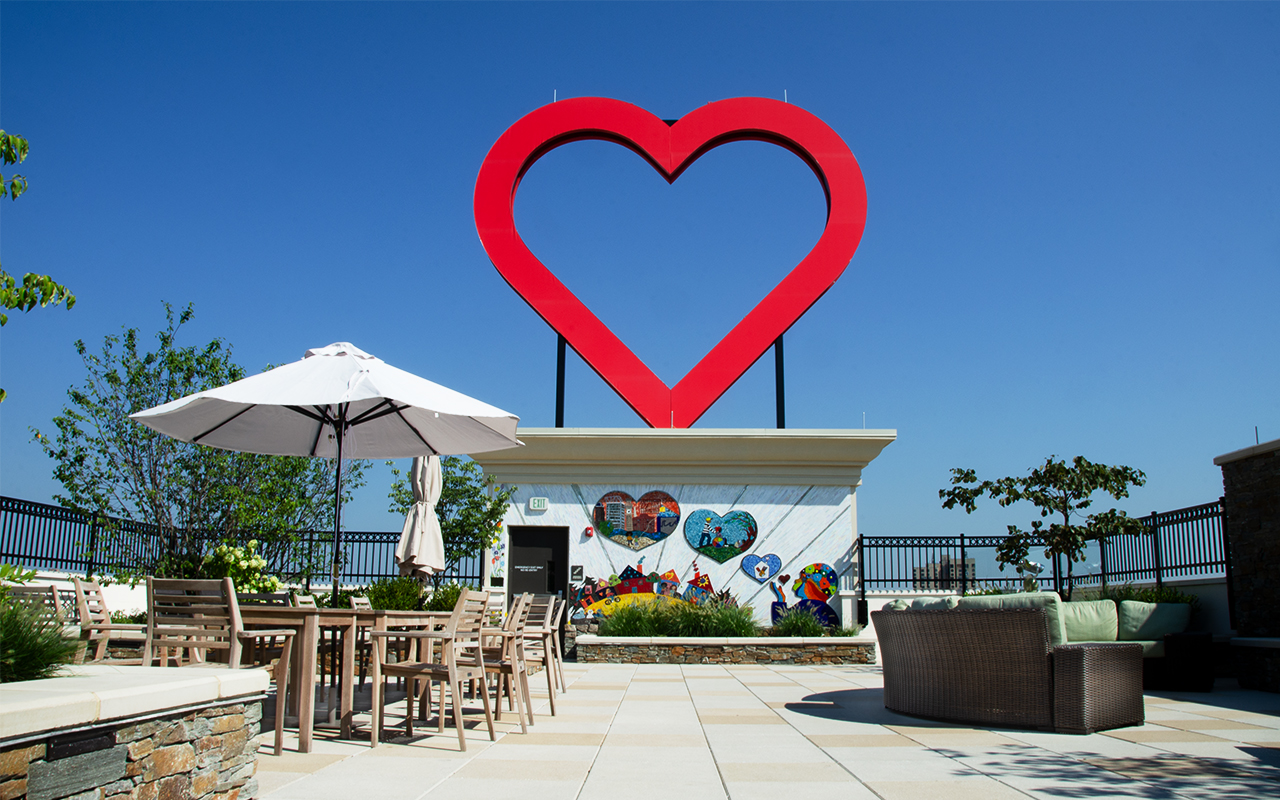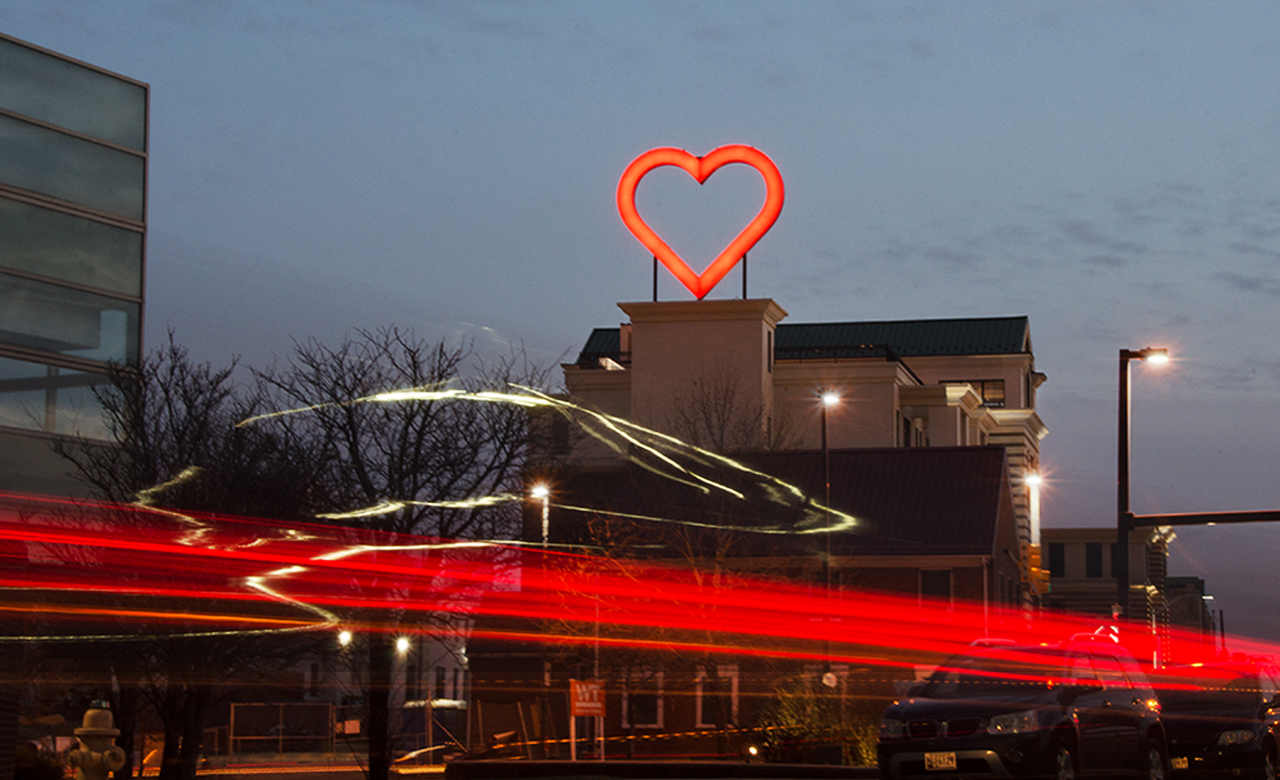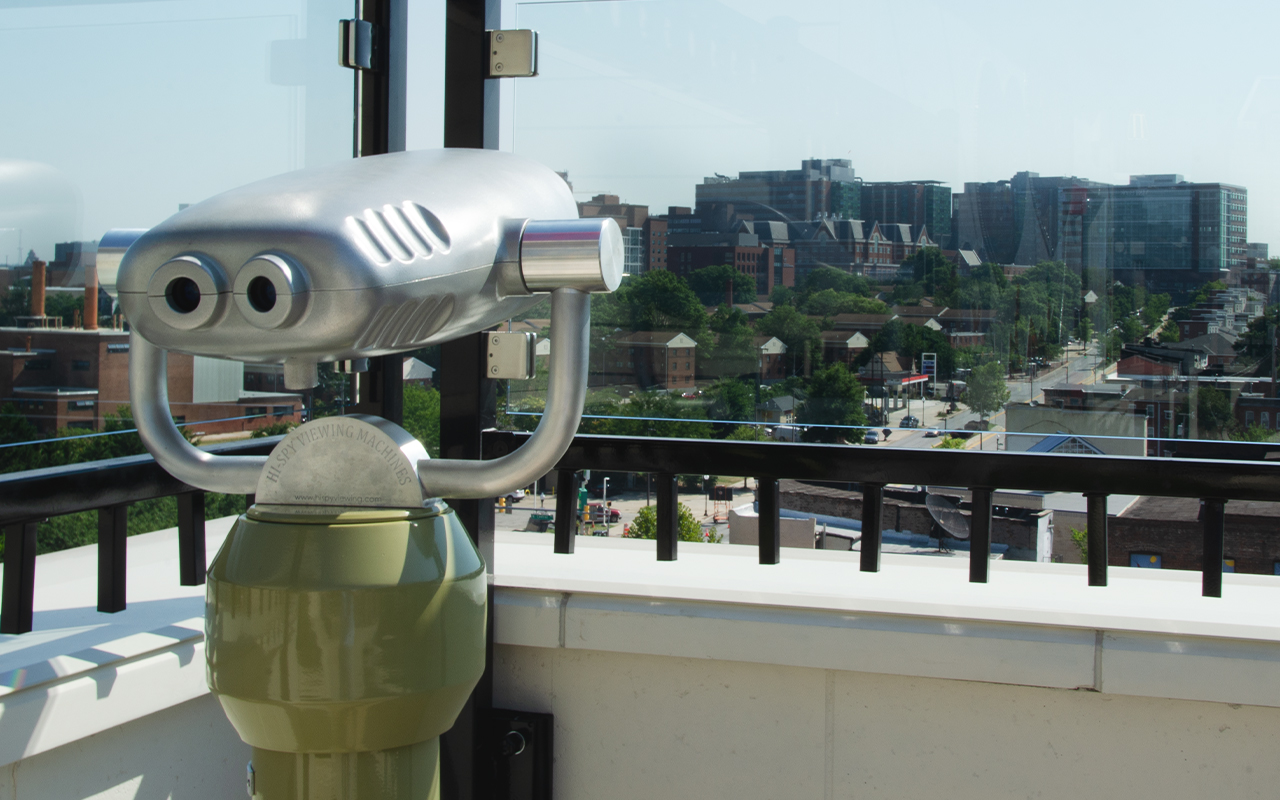 YDI was honored to work with RMHC Maryland on their interior & exterior signage programs. Ronald McDonald House Charities opened a brand new house that doubled their capacity in order to serve more families than ever before. YDI aimed for design that would make the families comfortable and offer them a space full of love and hope.
The iconic 30' heart rising proudly above the roofline acts as a beacon for children that are in treatment at nearby Johns Hopkins. The children can see the illuminated heart from their window, giving them comfort in knowing that their families and loved ones are close by.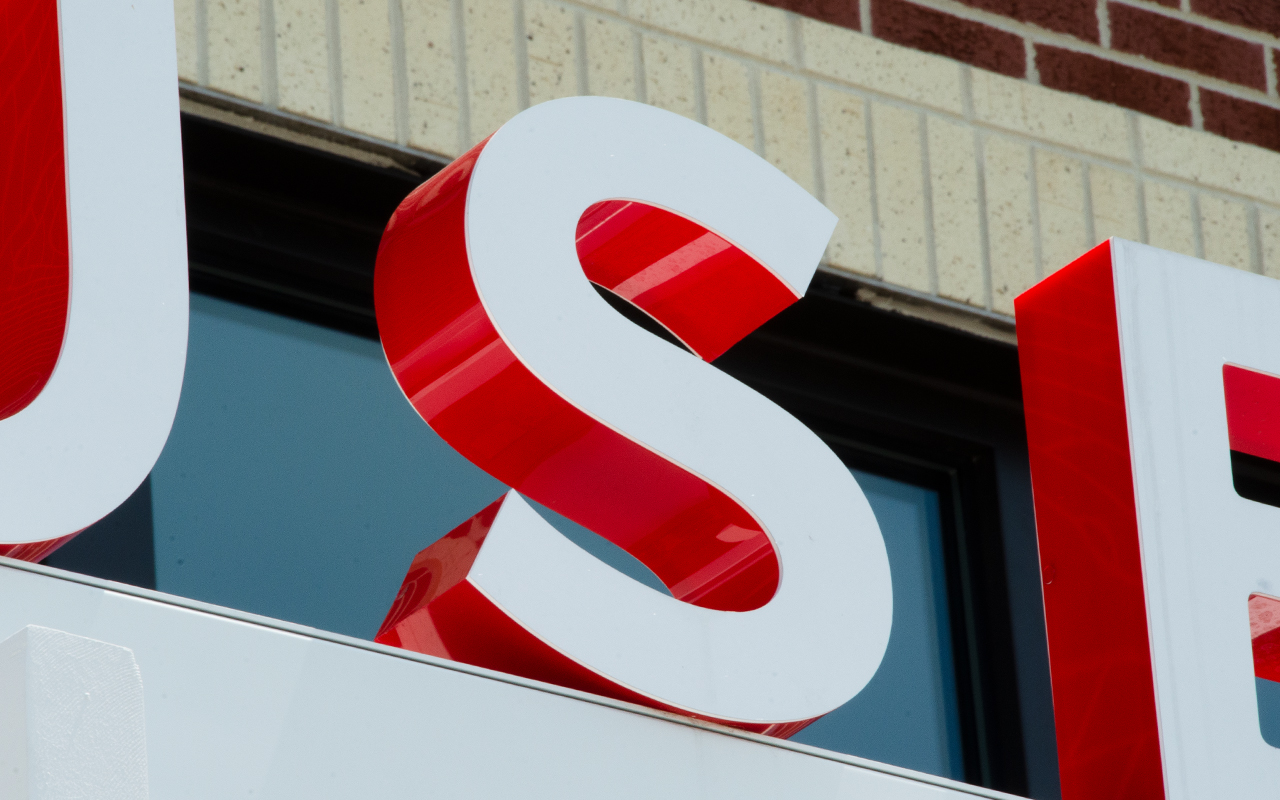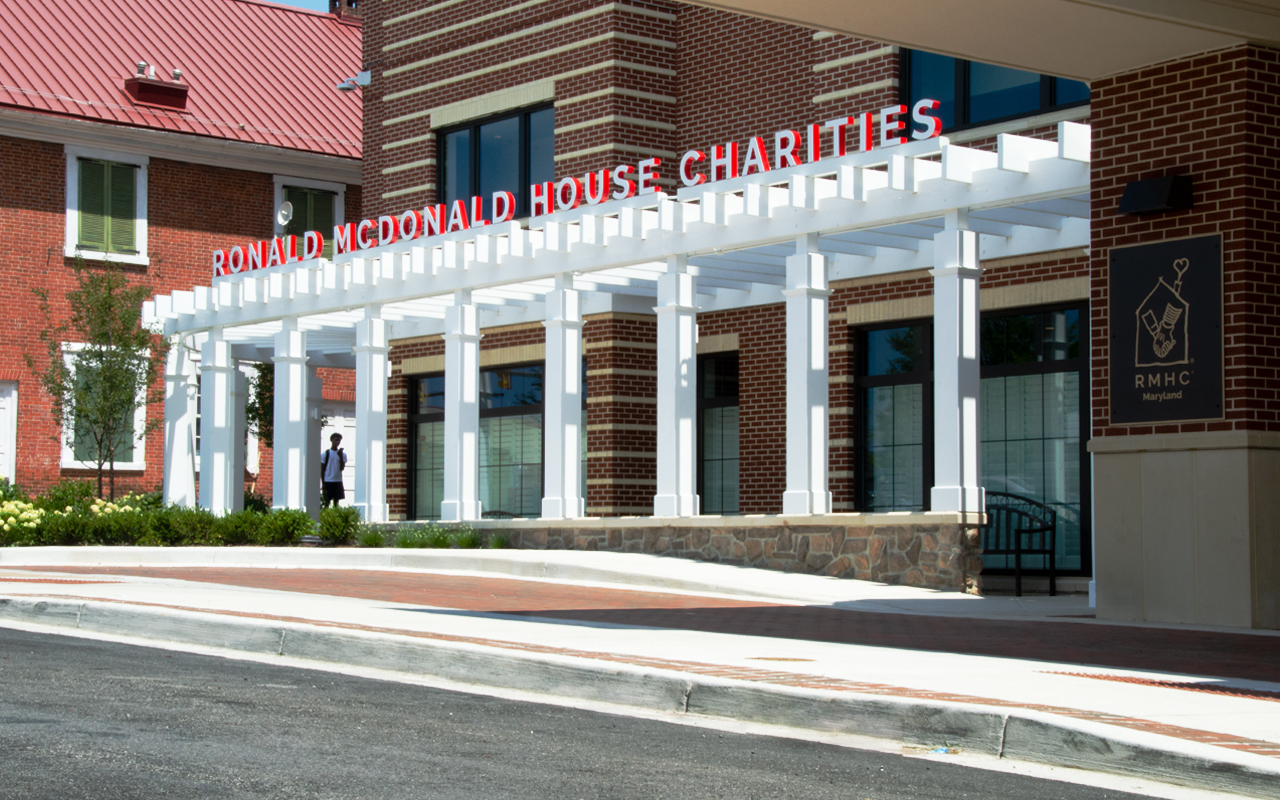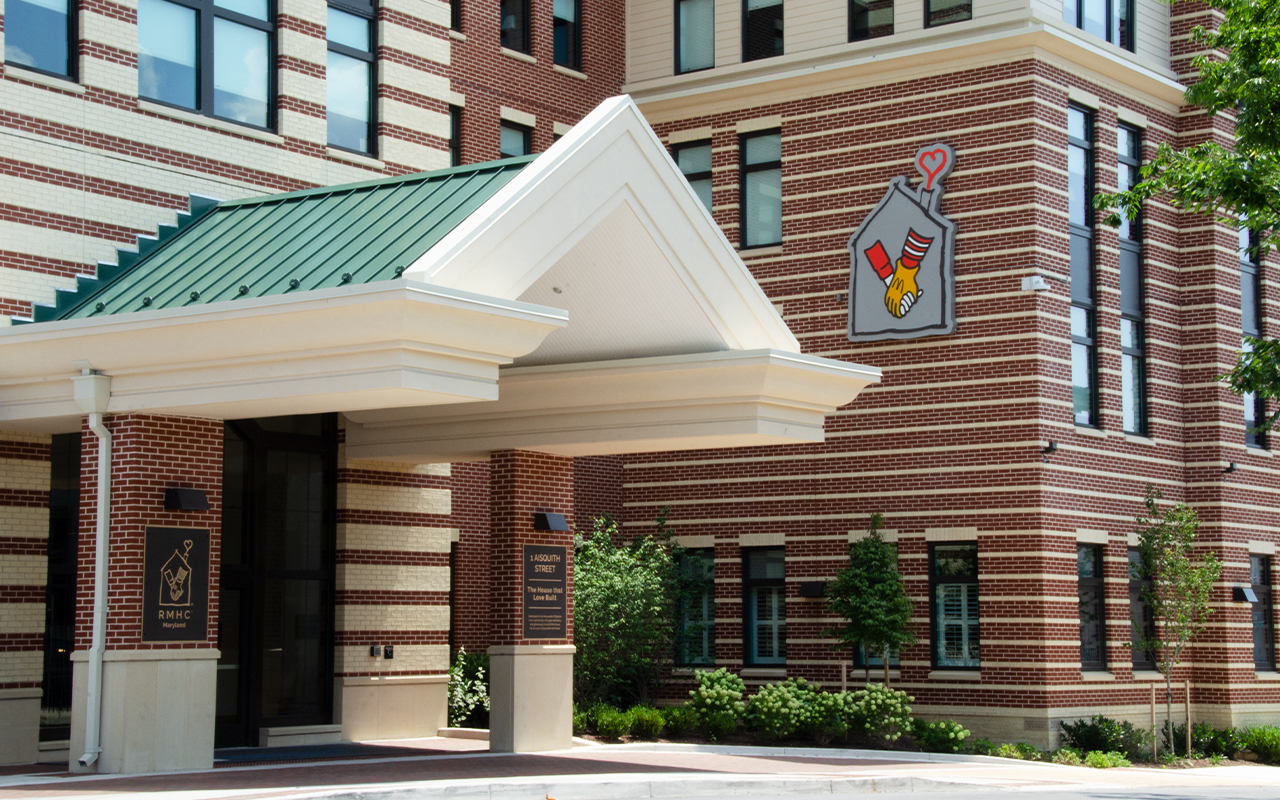 The design system leverages their existing brand conveying warmth and playfulness while maintaining clear communication. The custom designed wall mural in the lobby vestibule celebrates love and diversity. The new icon set has a hand drawn quality that lends itself to a childlike feel. Each door plate highlights the donors and includes flower icons.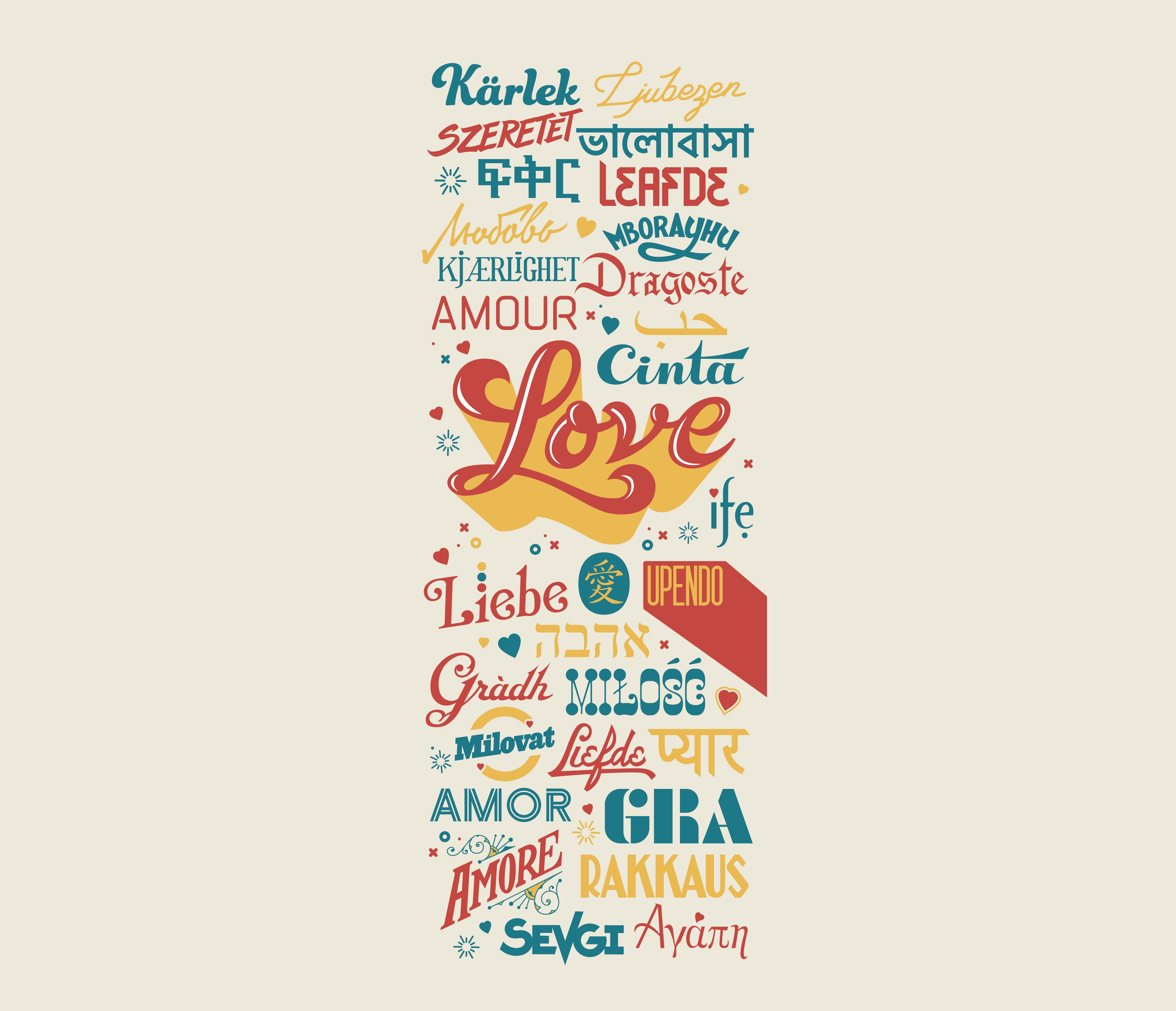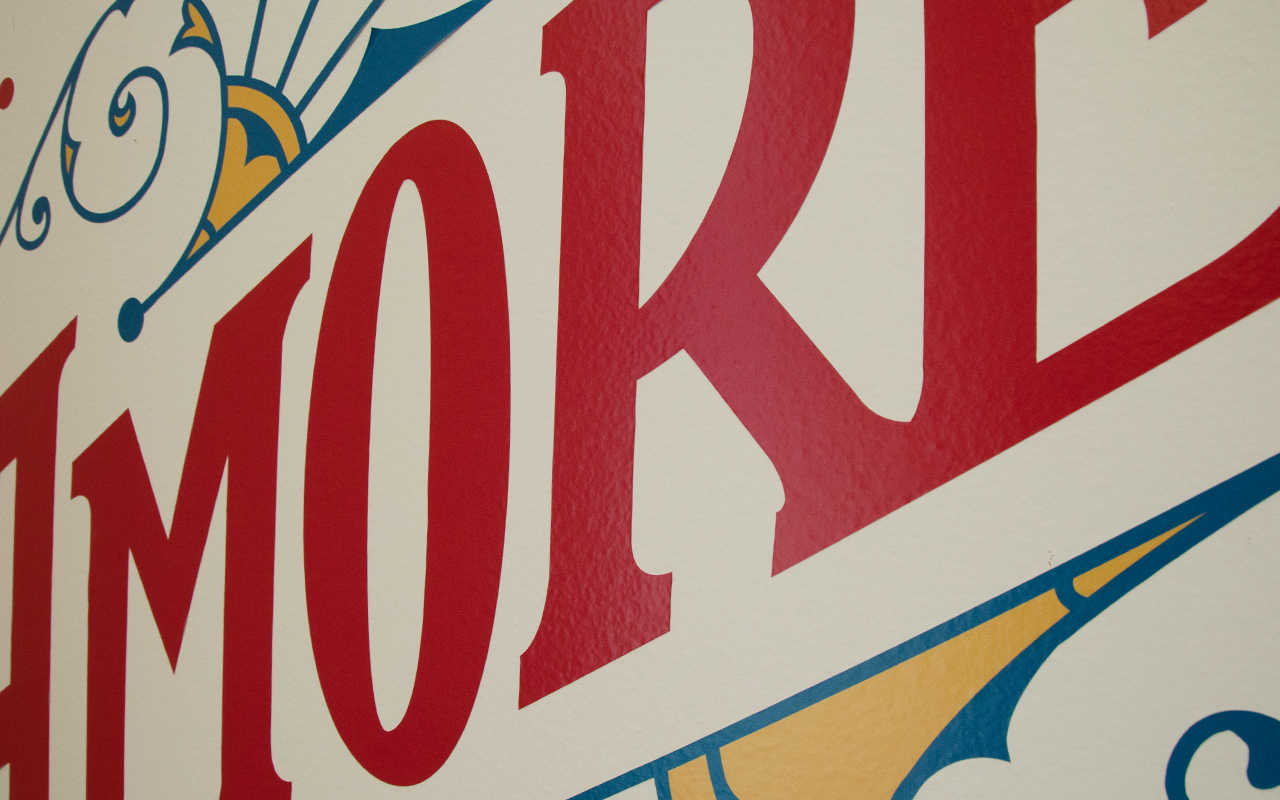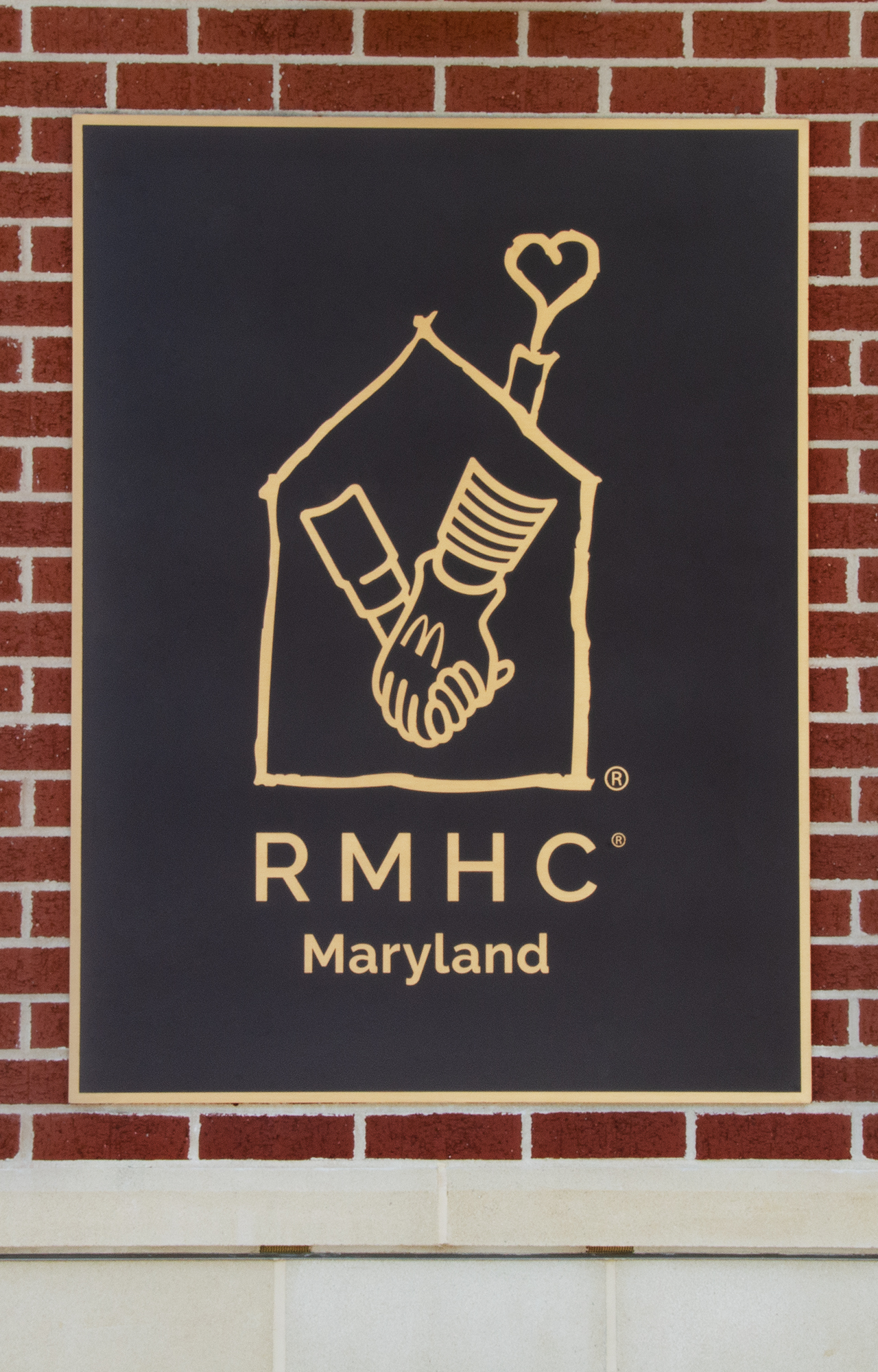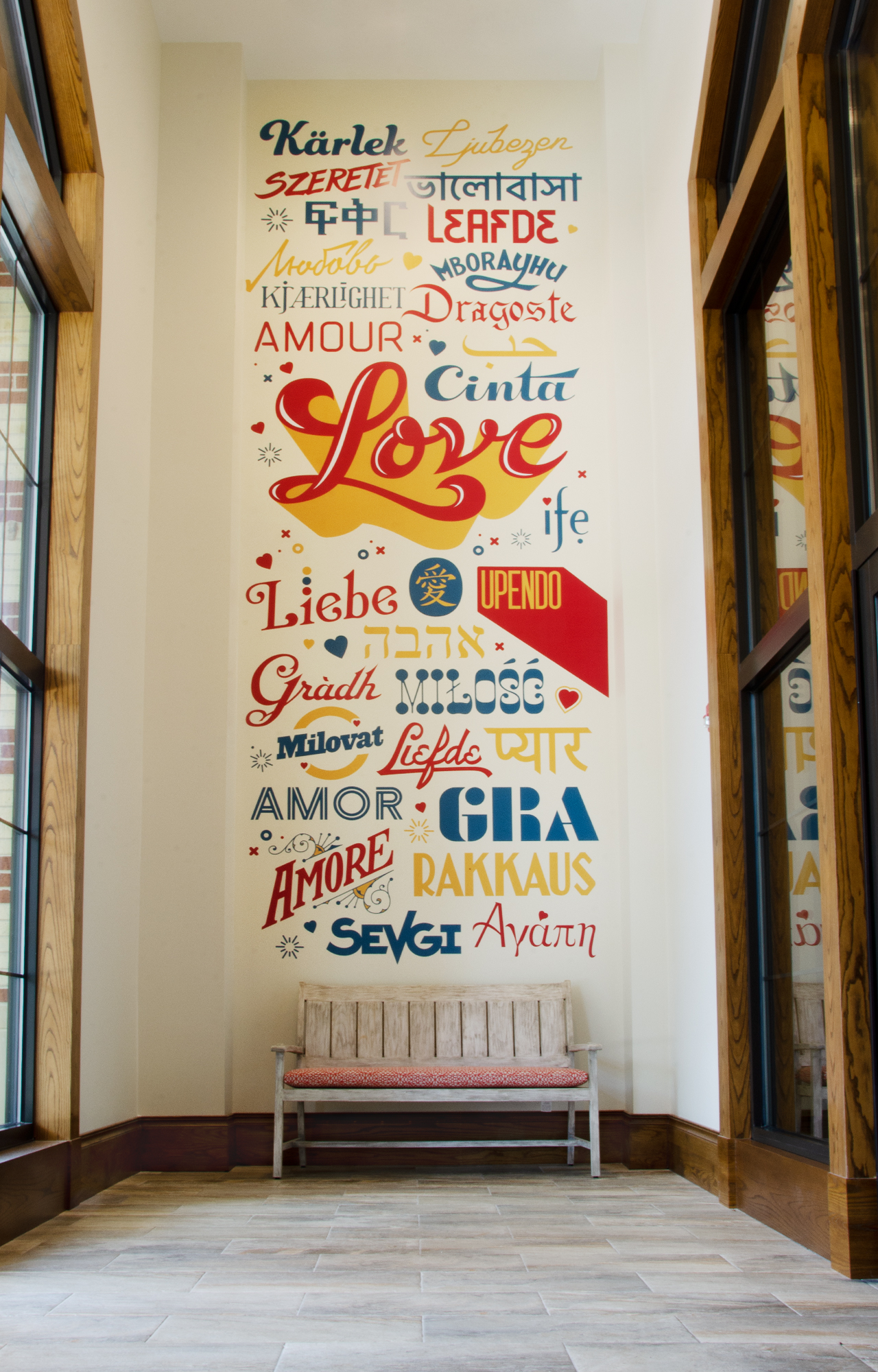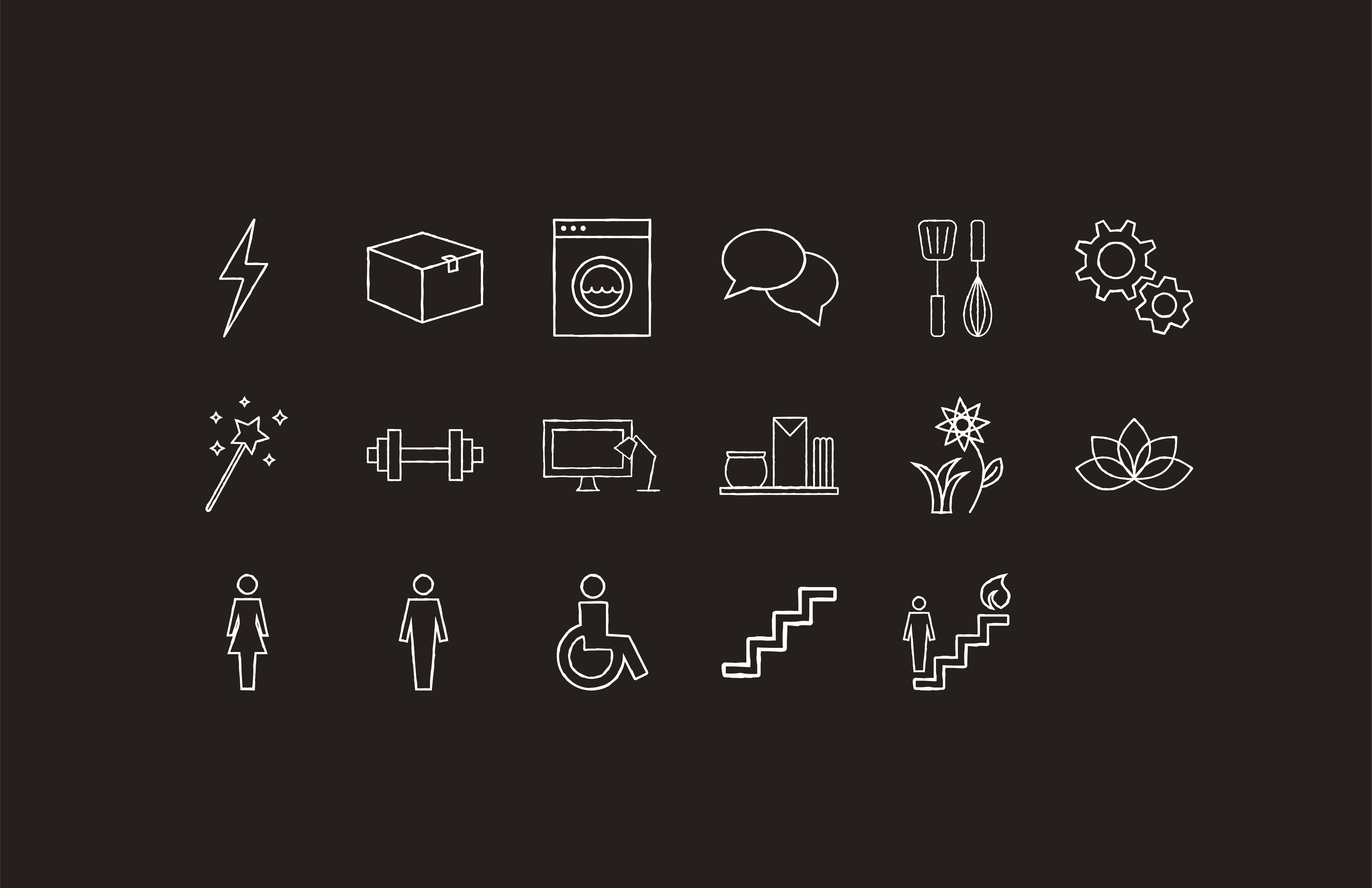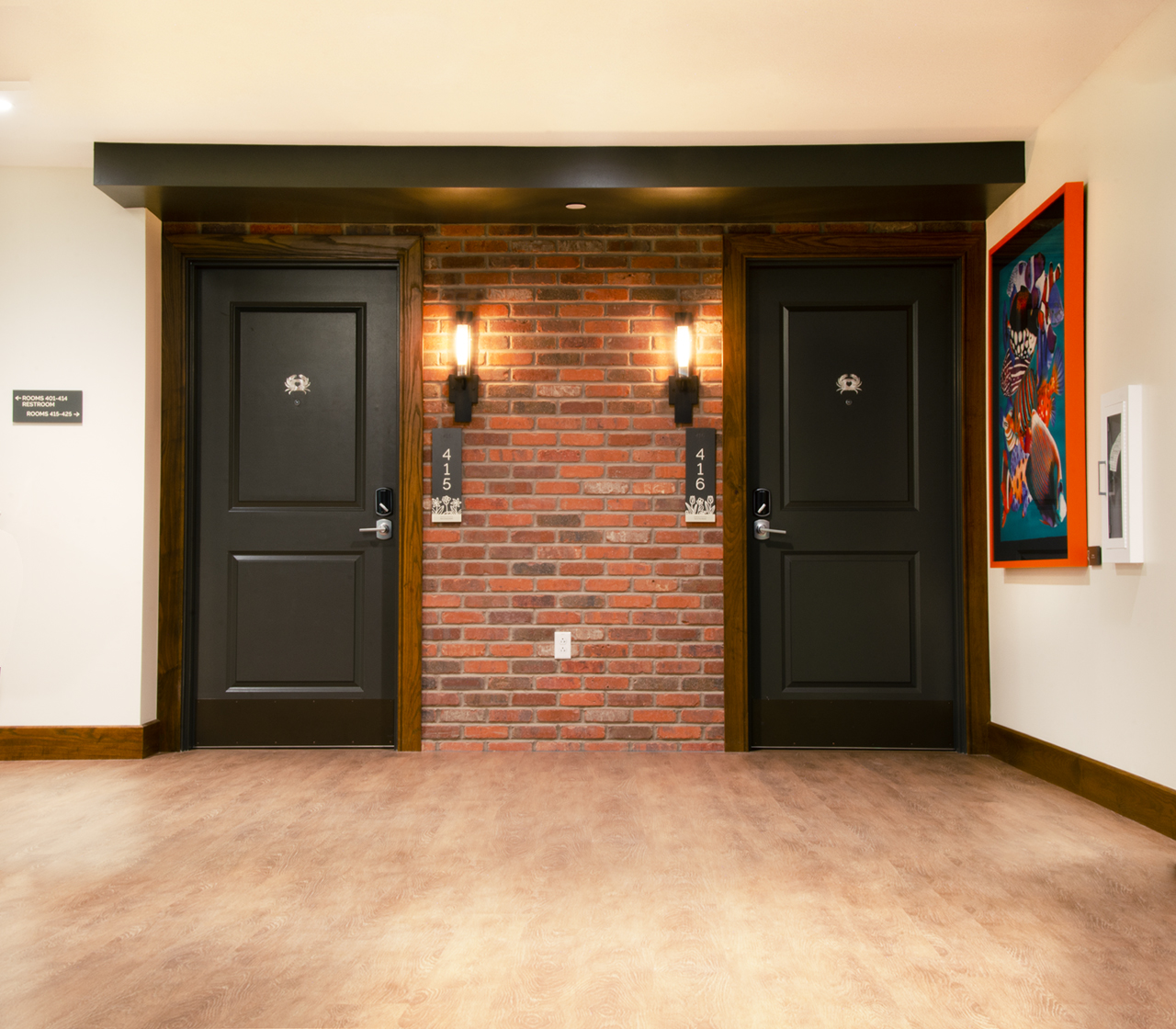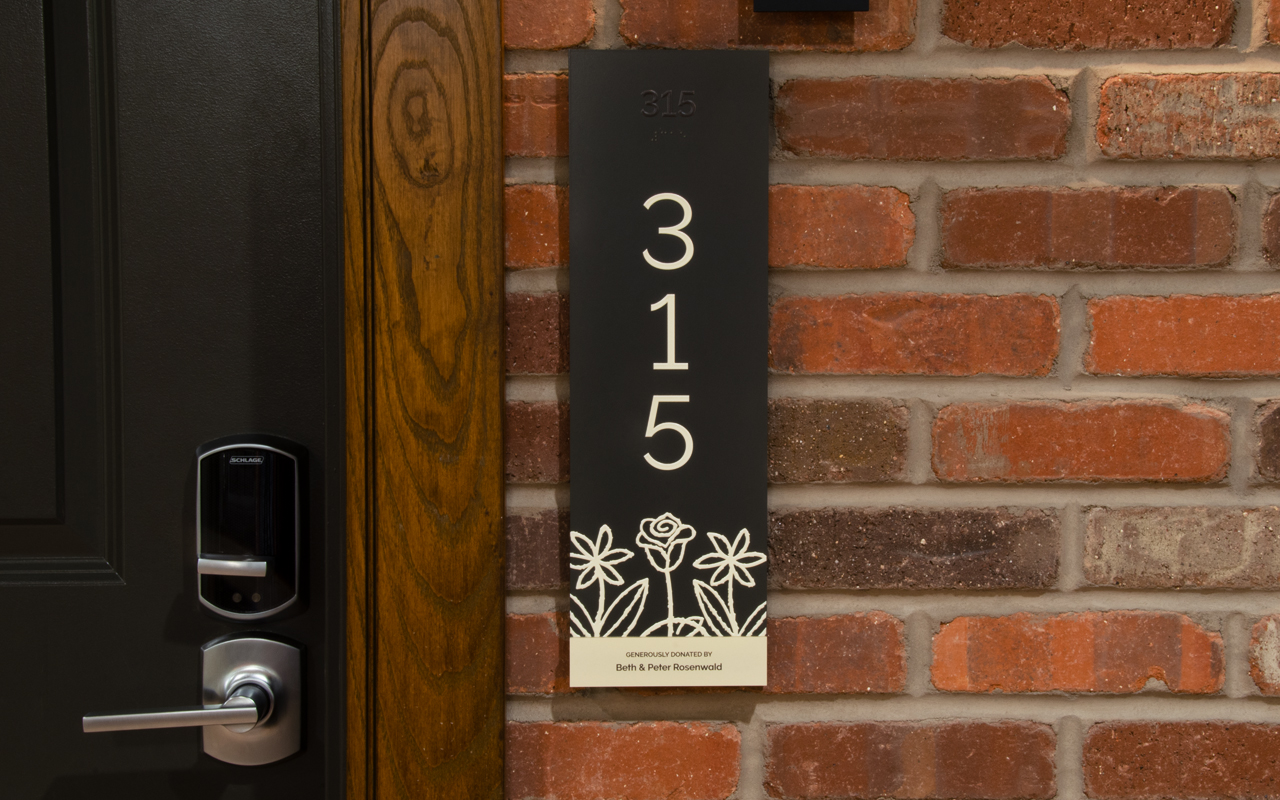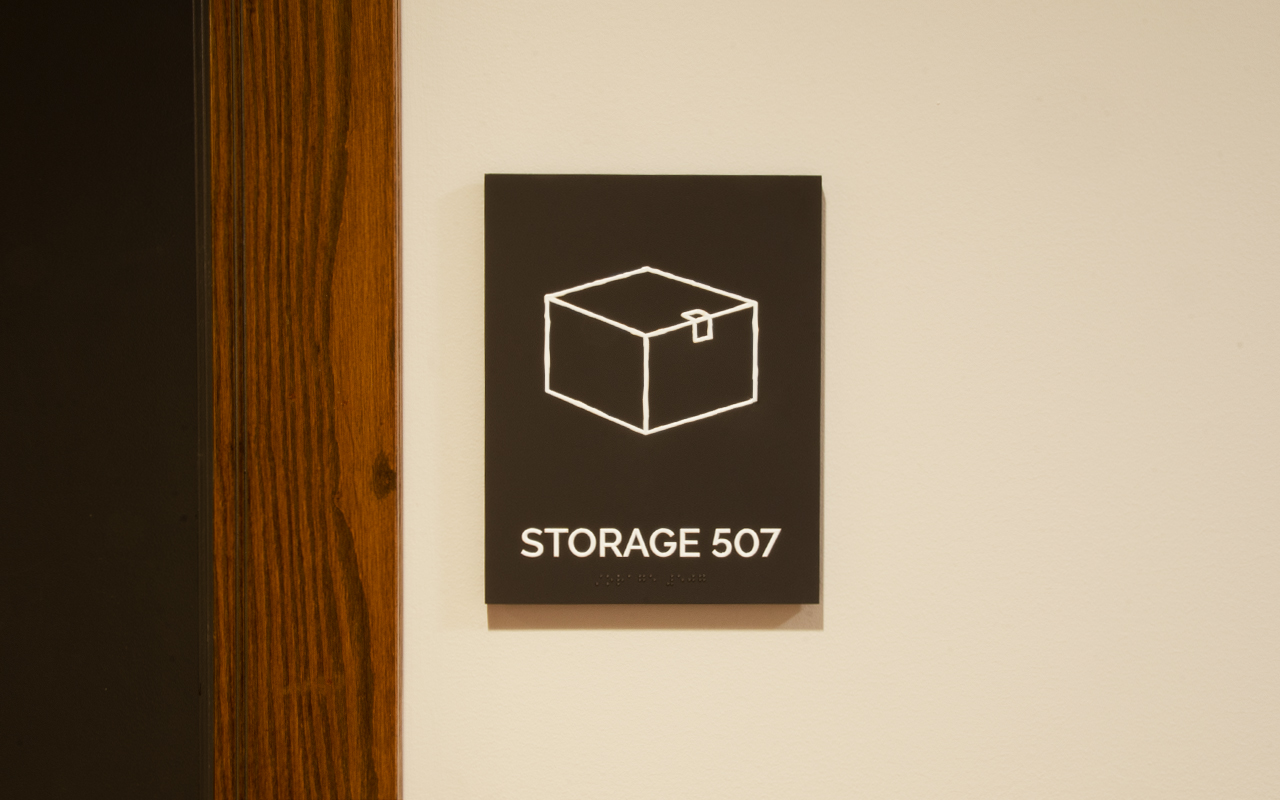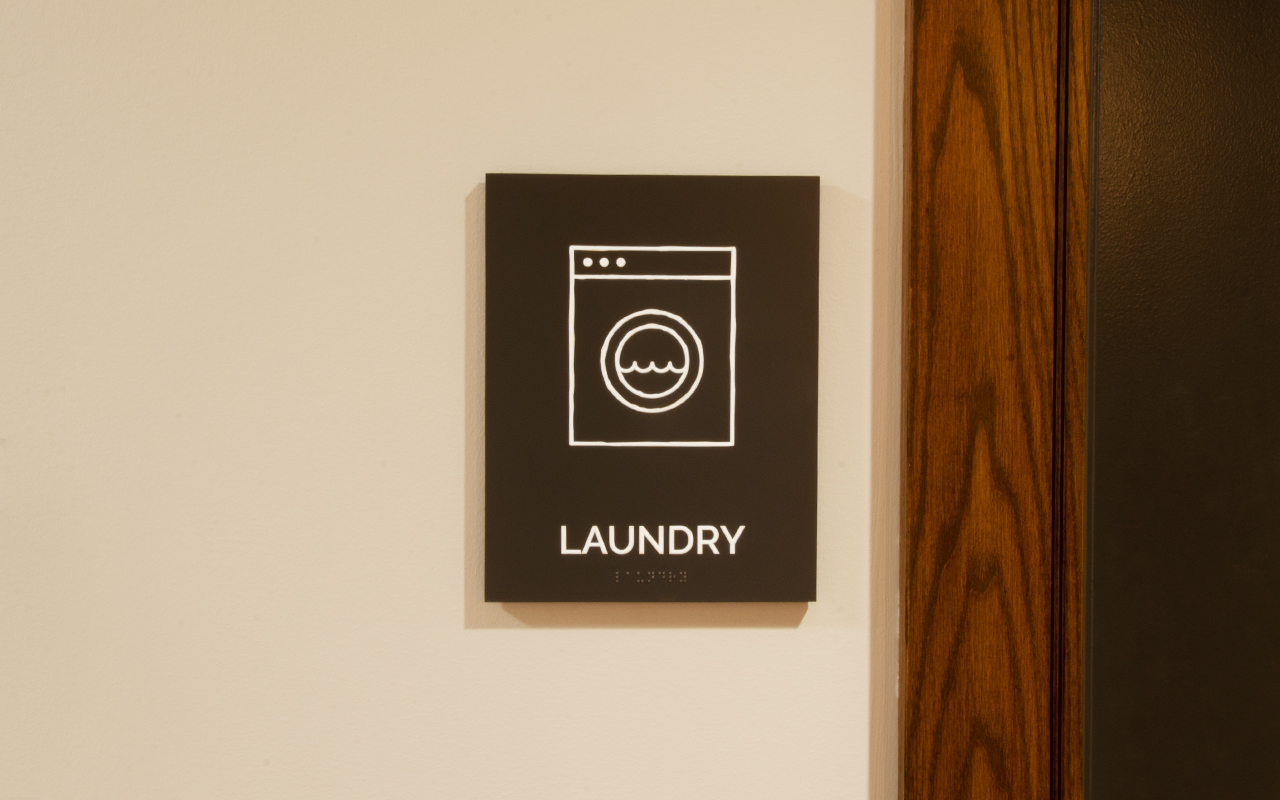 Design Dimensions:
Environmental Design
Mural Design
Donor Integration
ADA/Code Compliant Signage
Icons/Glyphs