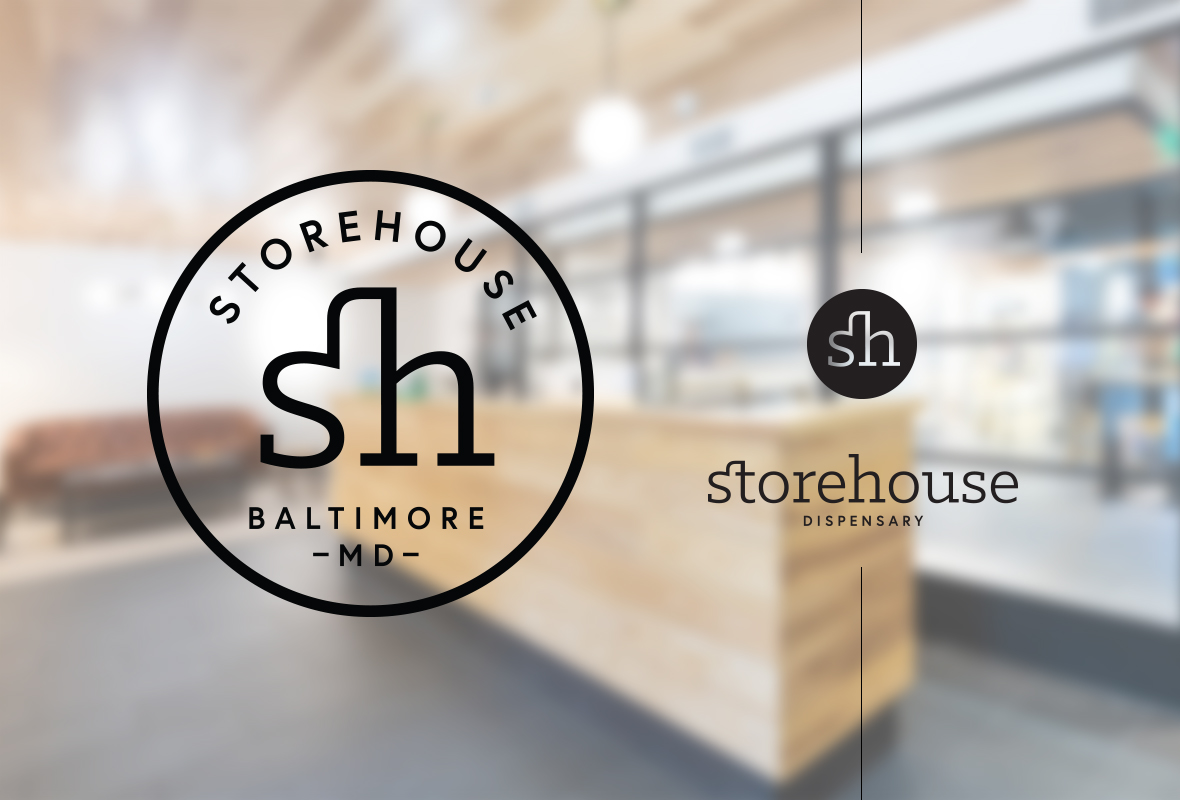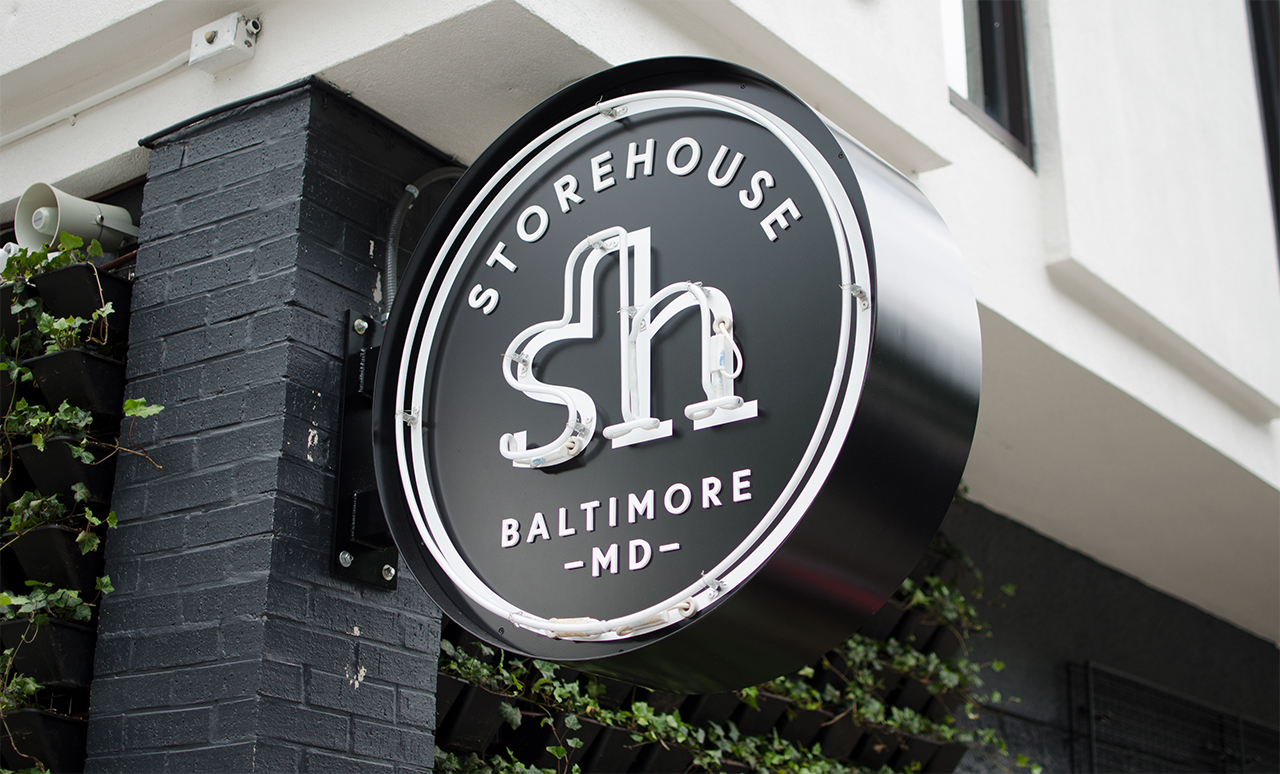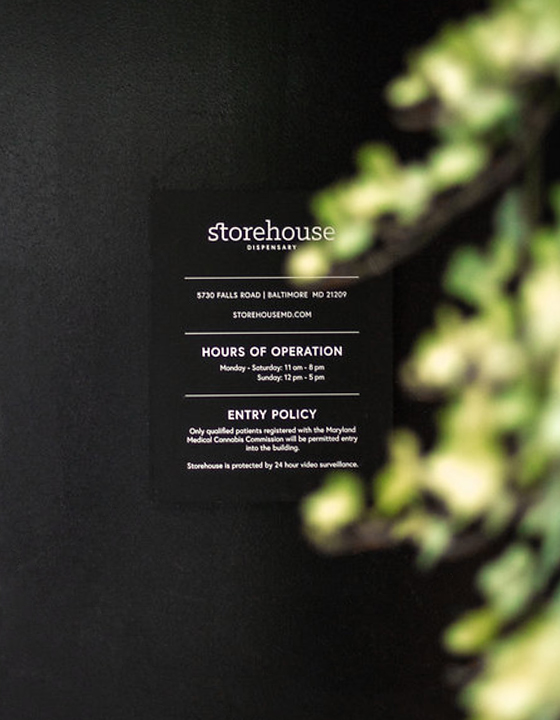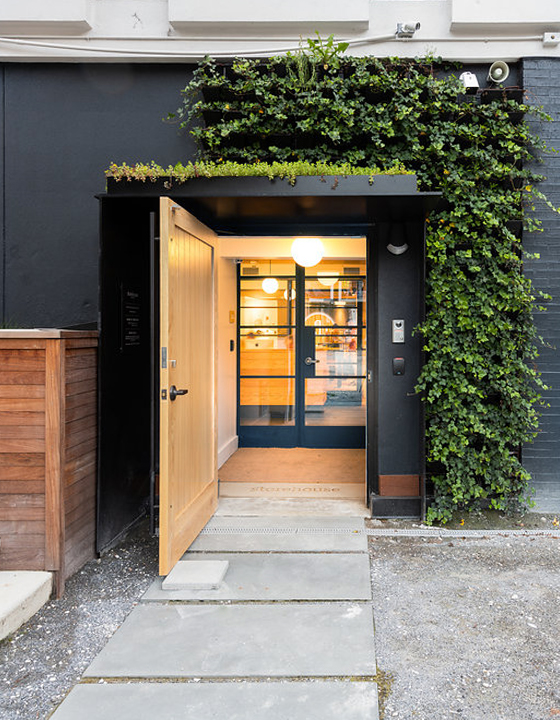 The dispensary's ownership group tasked YDI with first coming up with a unique name and brand. The name Storehouse references an abundant supply or source. The logotype utilizes a slab-serif typeface that features a unique ligature between the 's' and 'h' to form the signature Storehouse emblem.
YDI was charged with designing the signage system for the boutique space. The neon blade sign was inspired by mid century pharmacies and drug stores. Back lit and placed on the feature wall at the end of the space, the 4' cnc-cut logo is made out of ash wood strips at varying depths. The varying depths create a unique texture and change the way it appears depending on the viewers angle of perspective.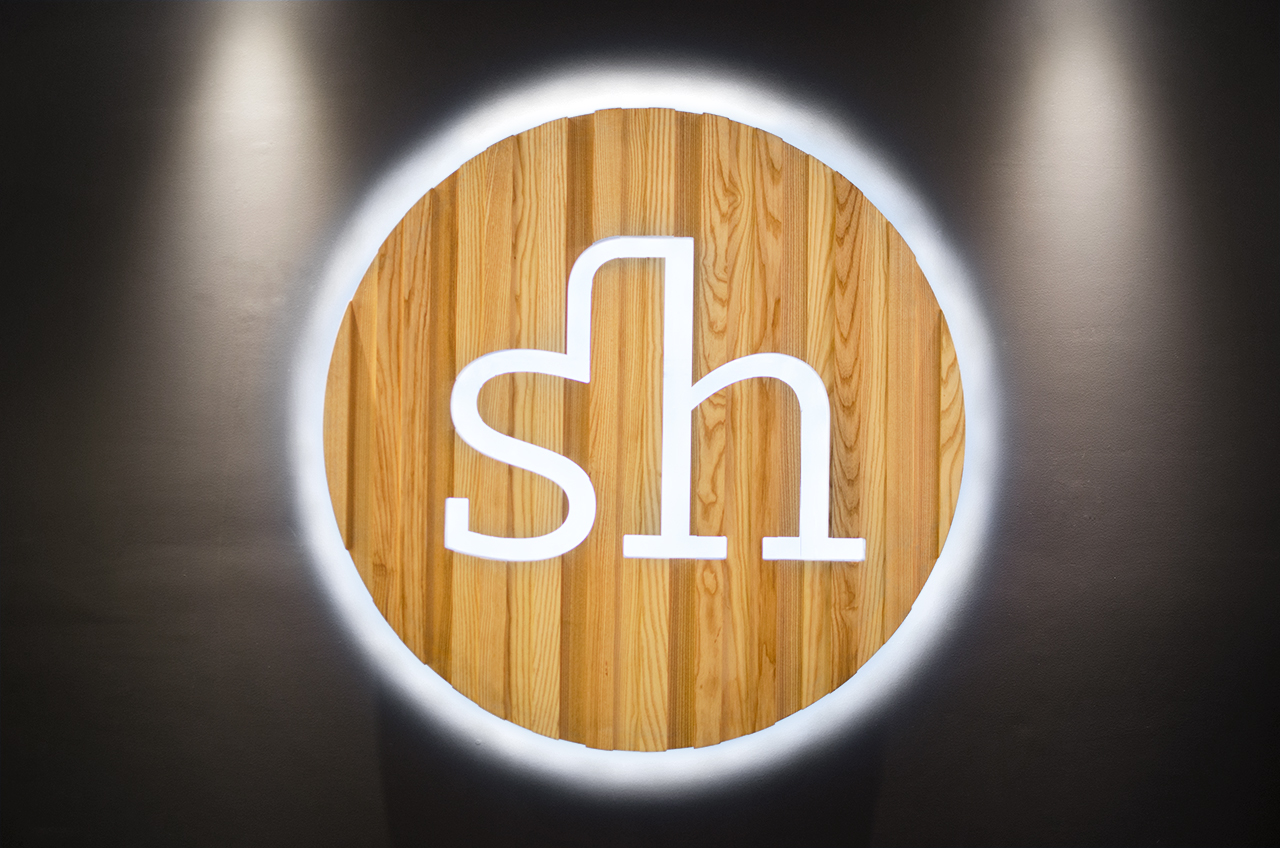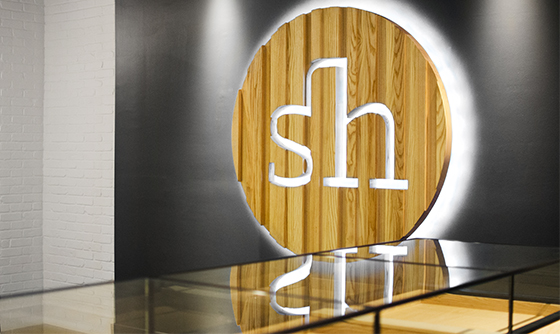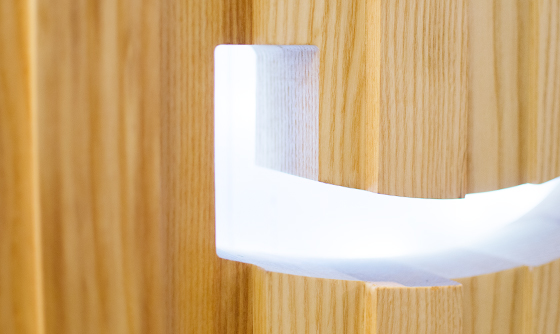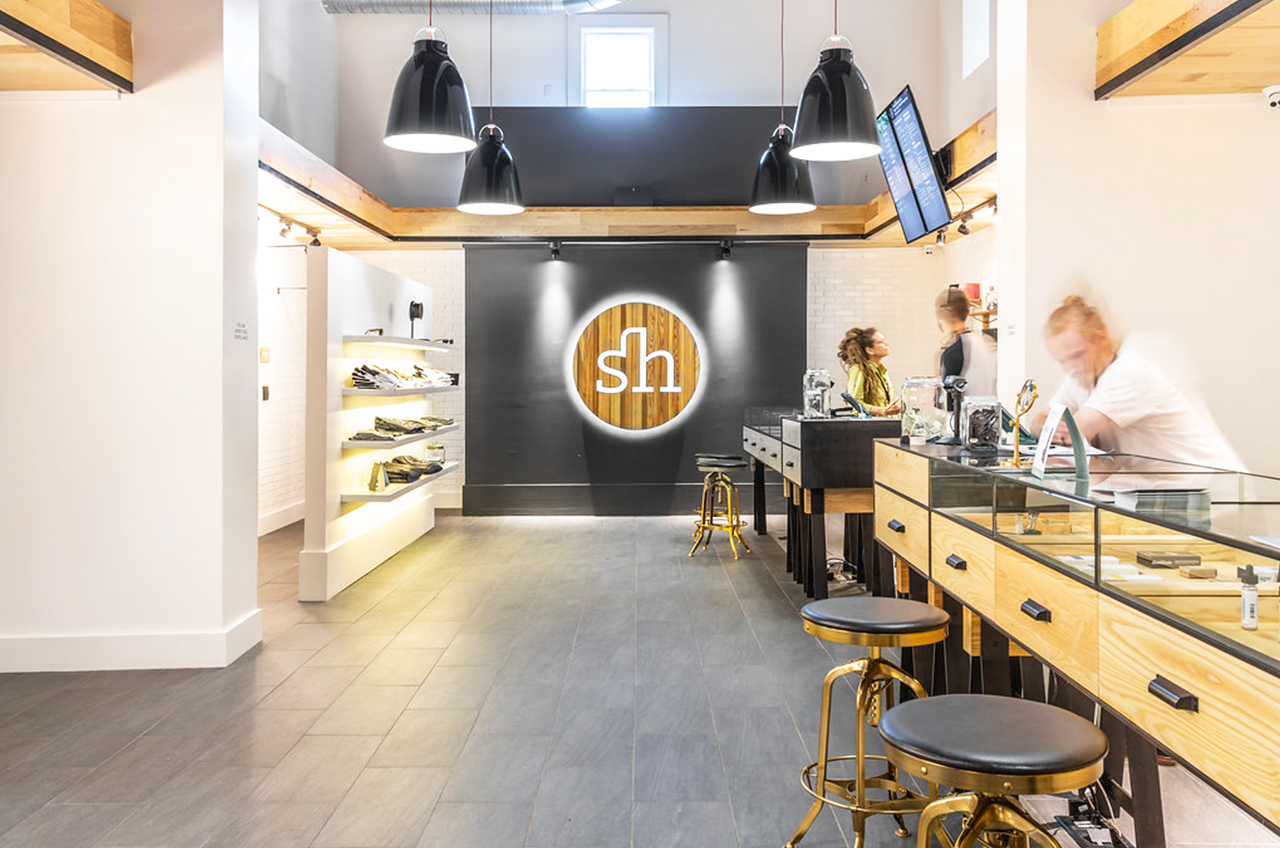 In addition to the traditional branding elements, YDI tackled the task of creating a proprietary infographic called the 'Storehouse Spectrum'. The graphic boldly uses overlapping colors, plant icons and descriptors to educate patients on the different strains and their general effects.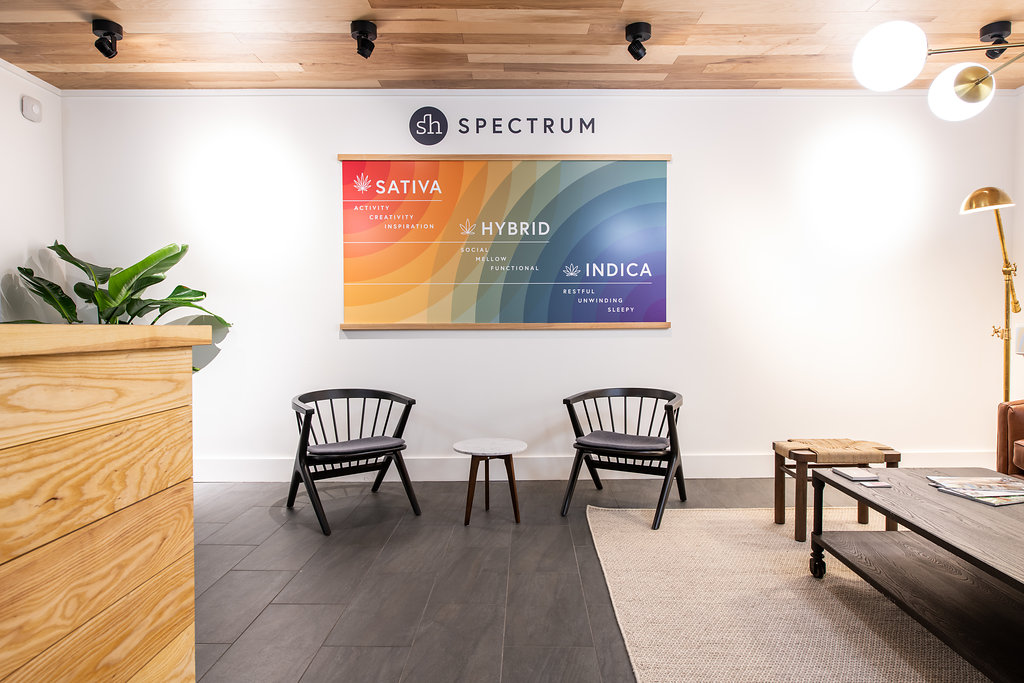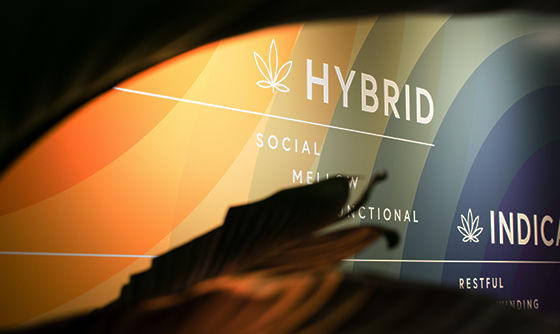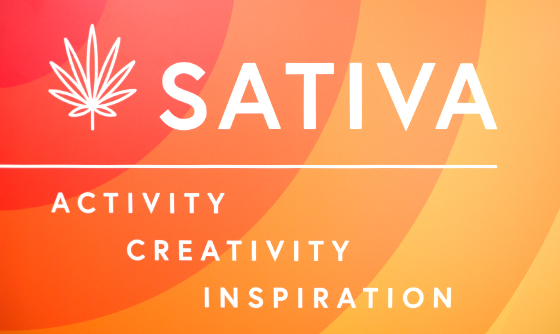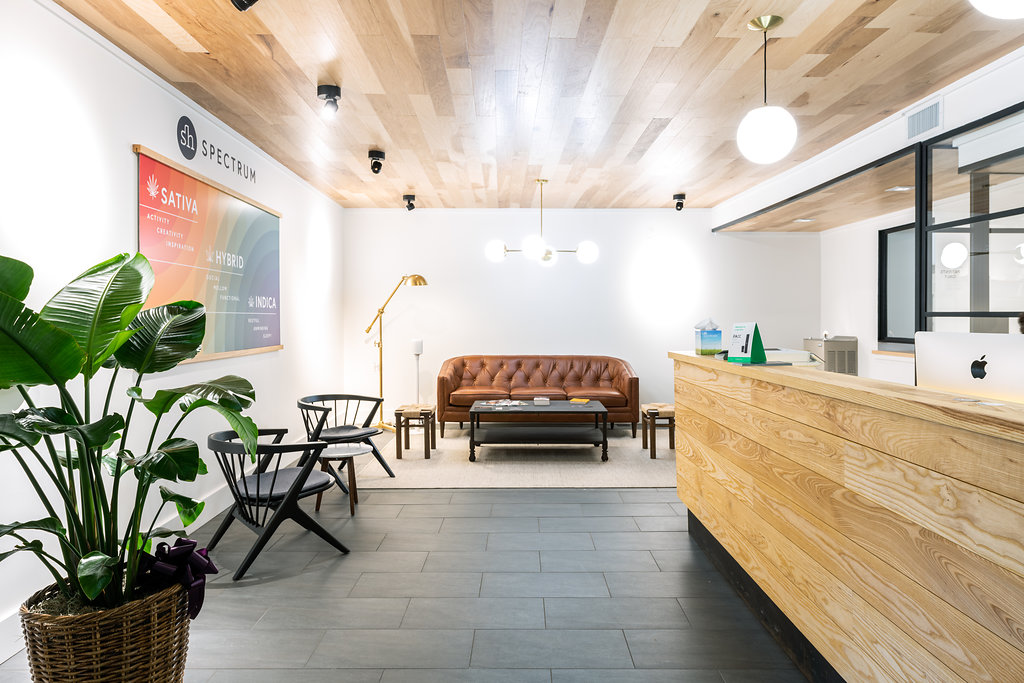 To complete the project YDI applied the branding across a wide range of collateral materials and swag items to be sold in house or handed out as promotional items. YDI also created a series of social media posts and template for the staff to follow as they sought to create an initial following when the store opened.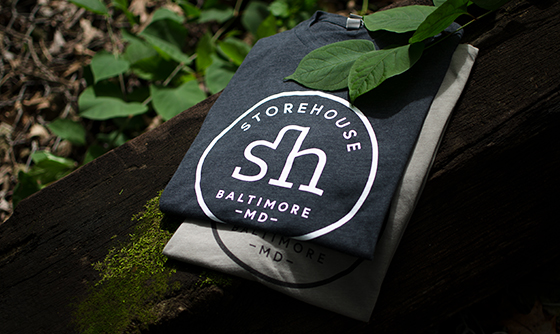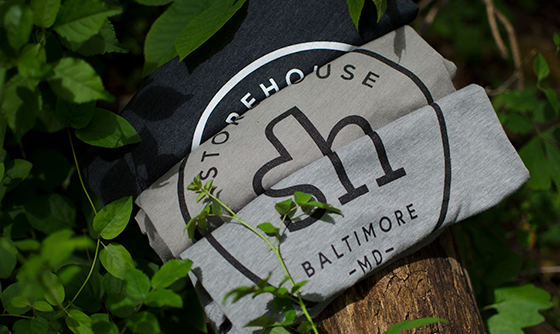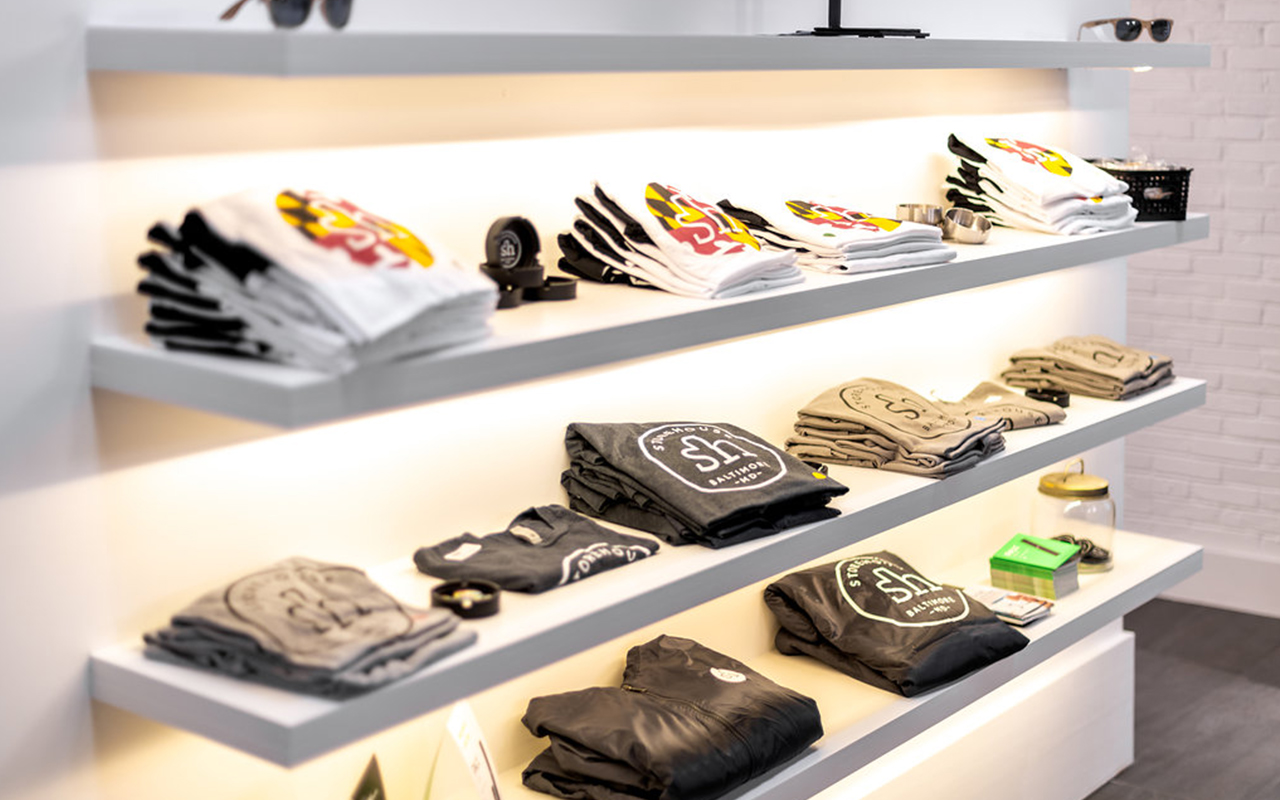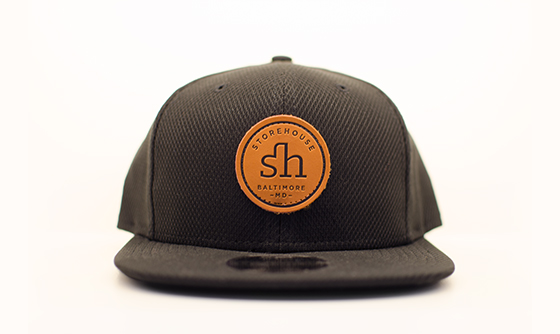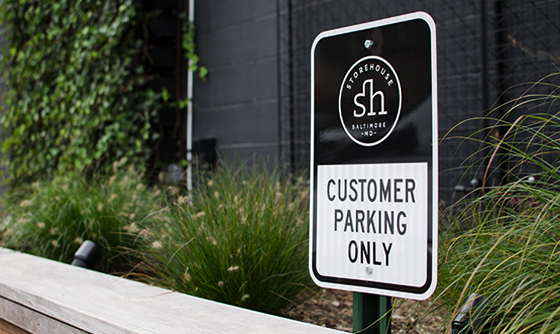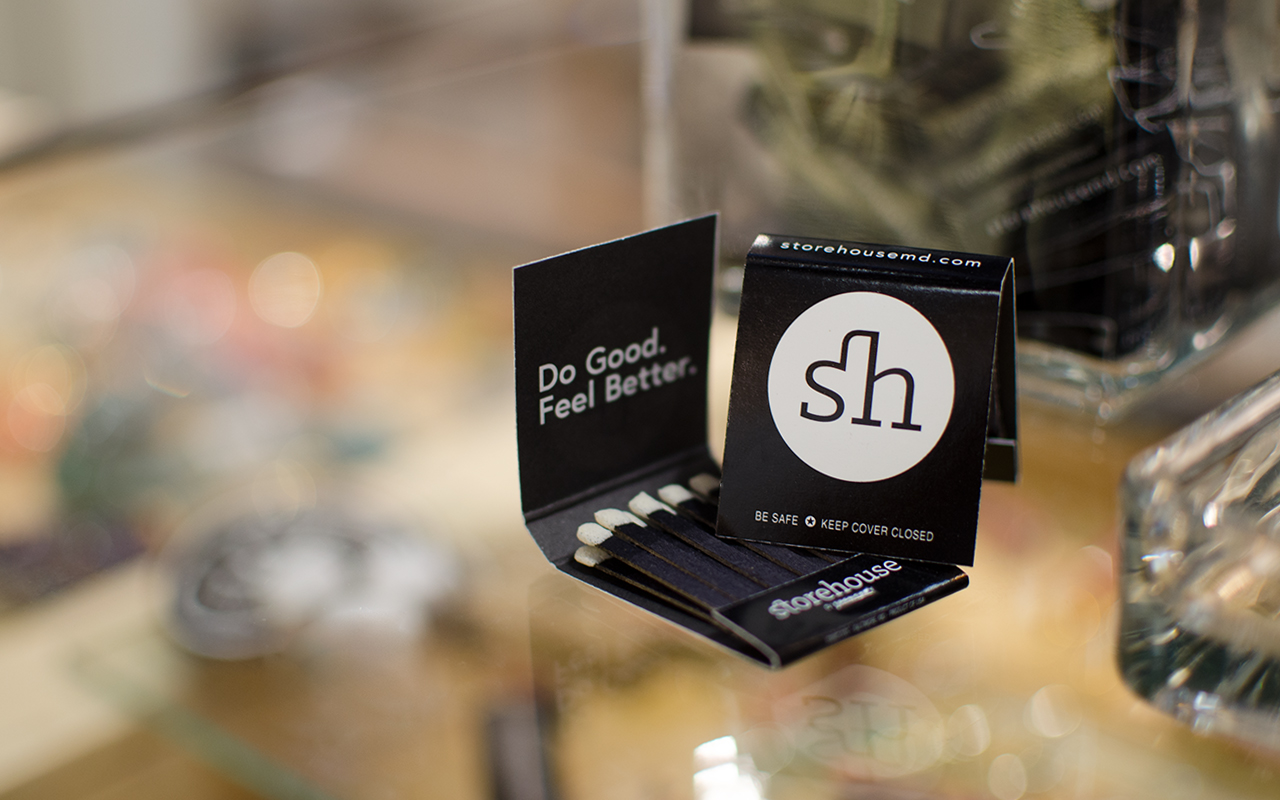 The Storehouse web presence presented its own set of challenges requiring a flexible design and capability for the client to rearrange page elements post launch. Using a 3 column grid, the design incorporates defined element blocks. With the choice of testimonial block, slideshow, image, and text blocks, Storehouse achieved this capability through a friendly user interface.
Diving deeper into the website, Storehouse dispensaries unique infographic, 'The Spectrum', presented an opportunity to educate its audience through its thoughtful hover interactions, bringing the spectrum to life.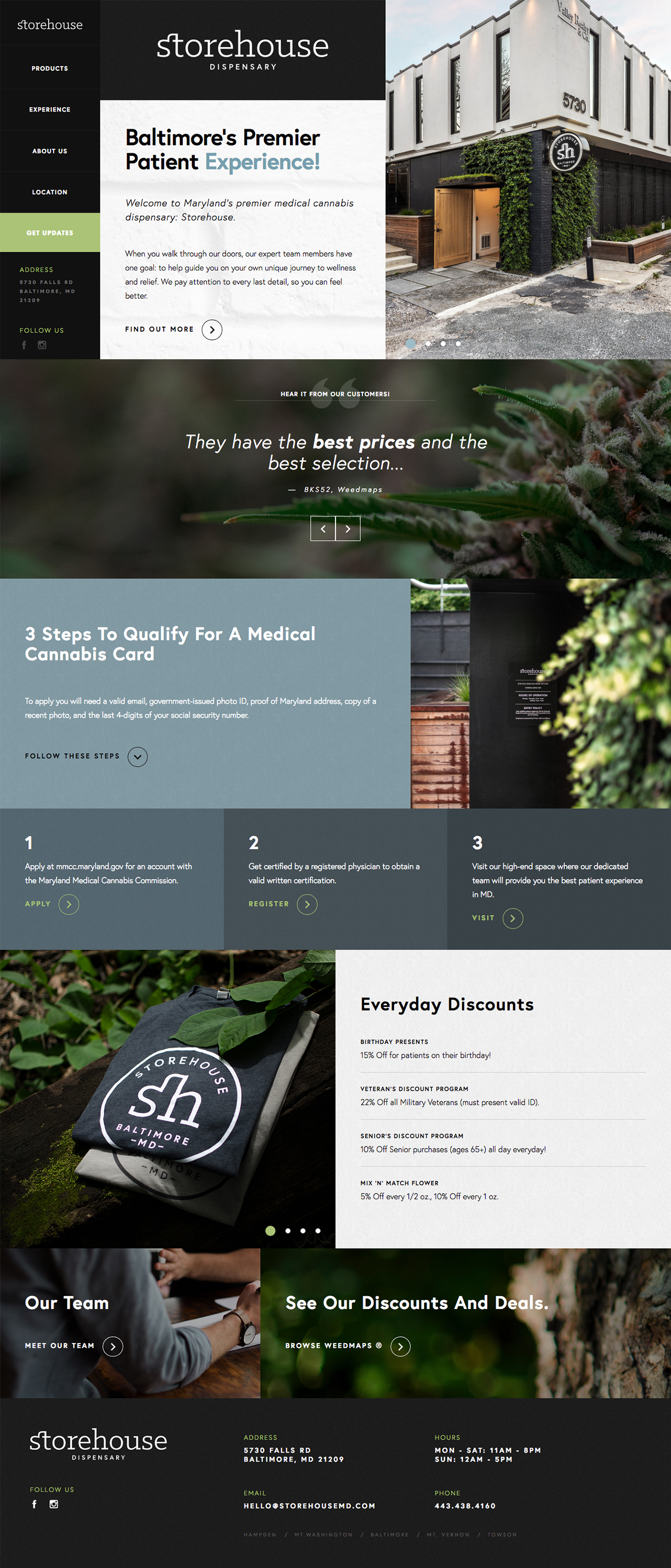 scroll

scroll
Design Dimensions:
Brand and Identity Design 
Environmental Design 
Web design and Development