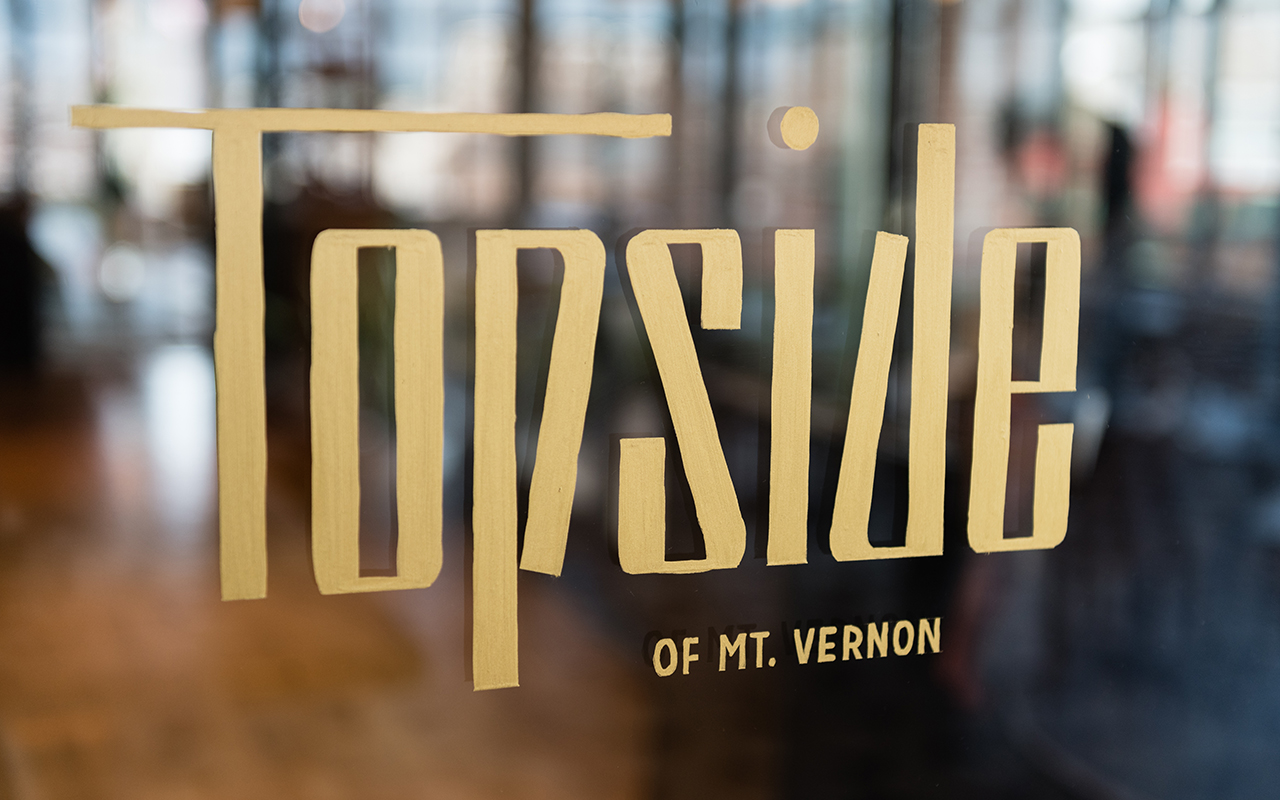 Rooftop restaurant and garden bar, Topside of Mount Vernon, overlooks Baltimore's historic Washington Monument and provides a 360 degree view of the surrounding city from the newly renovated Hotel Revival. The restaurant highlights local craft breweries, serves up top-notch cocktails and focuses on dishes that celebrate the Chesapeake Bay region.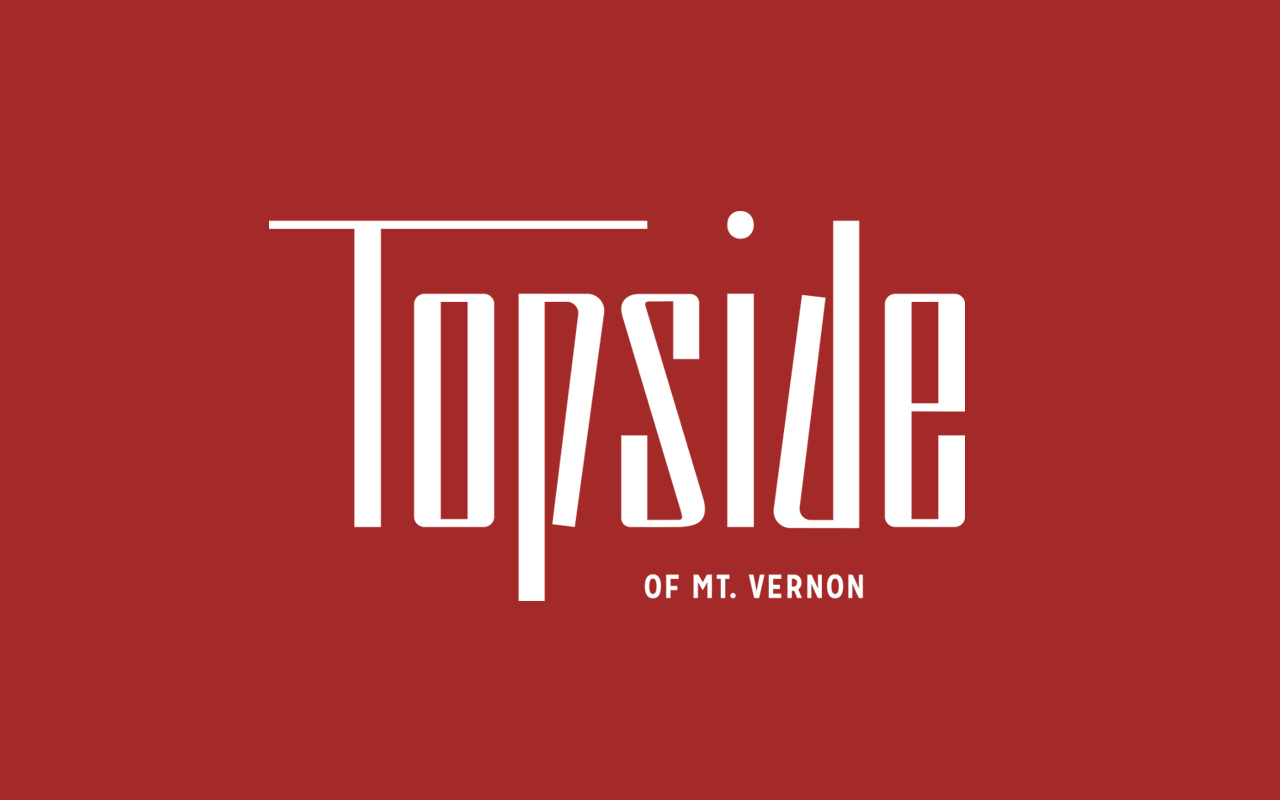 YDI was commissioned to name and brand the rooftop space within Revival and landed on 'Topside,' as it speaks to its unique vantage point from 14 stories up looking across the lush park at iconic churches, historic monuments and cultural institutions. The custom logotype is designed to complement the sleek angular forms in Topside's furniture and finished surfaces while incorporating a playfulness that is also a major part of the guest experience. Along with the high-end bar, Topside sports a foosball table, retro board games and reclaimed bowling lanes retrofitted to act as table tops.
Along with the full menu suite, YDI let loose when designing the printed collateral pieces including a set of 4 coasters with some light-hearted phrases that reflect the Topside brand spirit. The show stopper is the custom designed cocktail menu cover which fuses tomato red linen material with overlapping gold foil stamped glassware. The greatest challenge was designing each piece to allow the JDV staff to easily update, print, trim and replace in-house.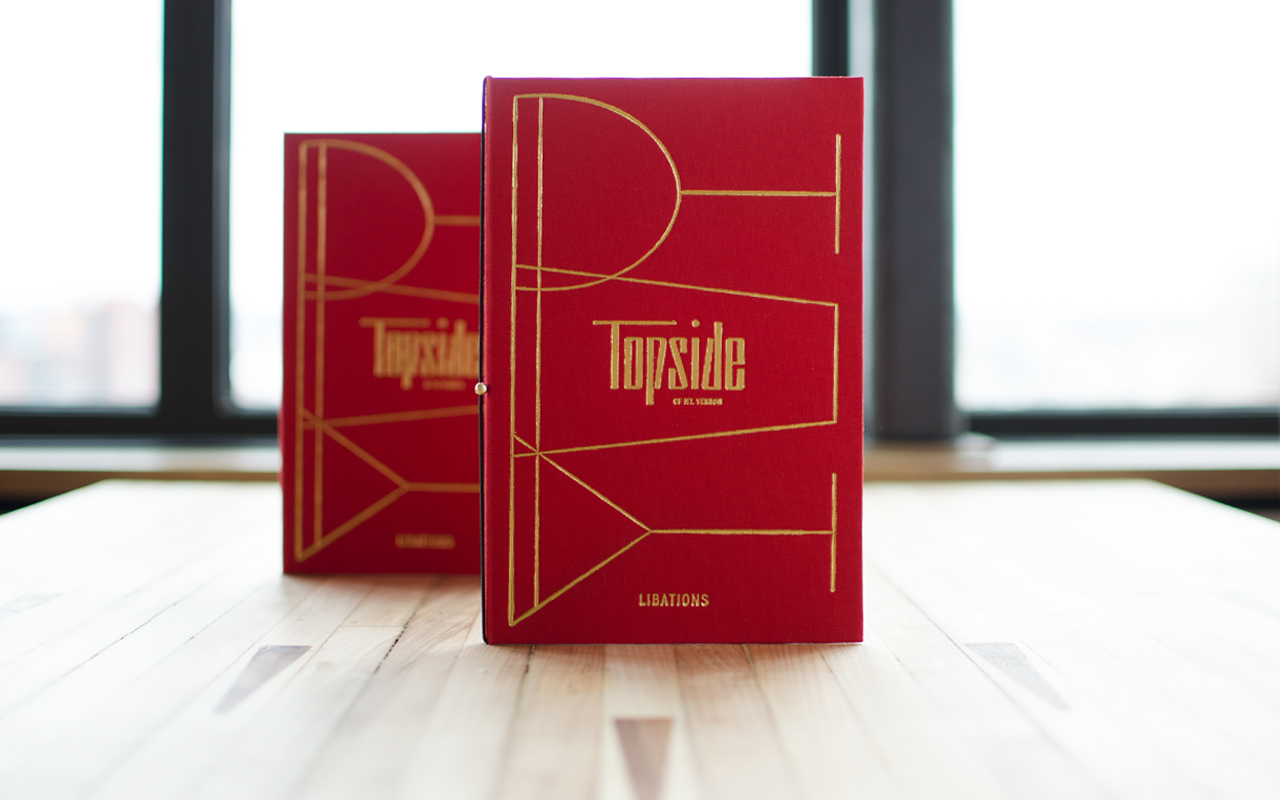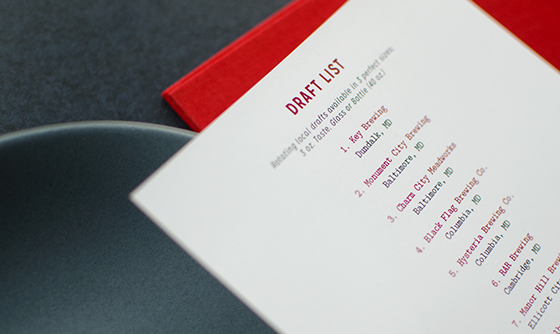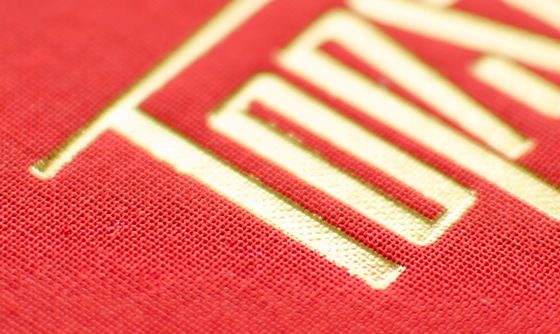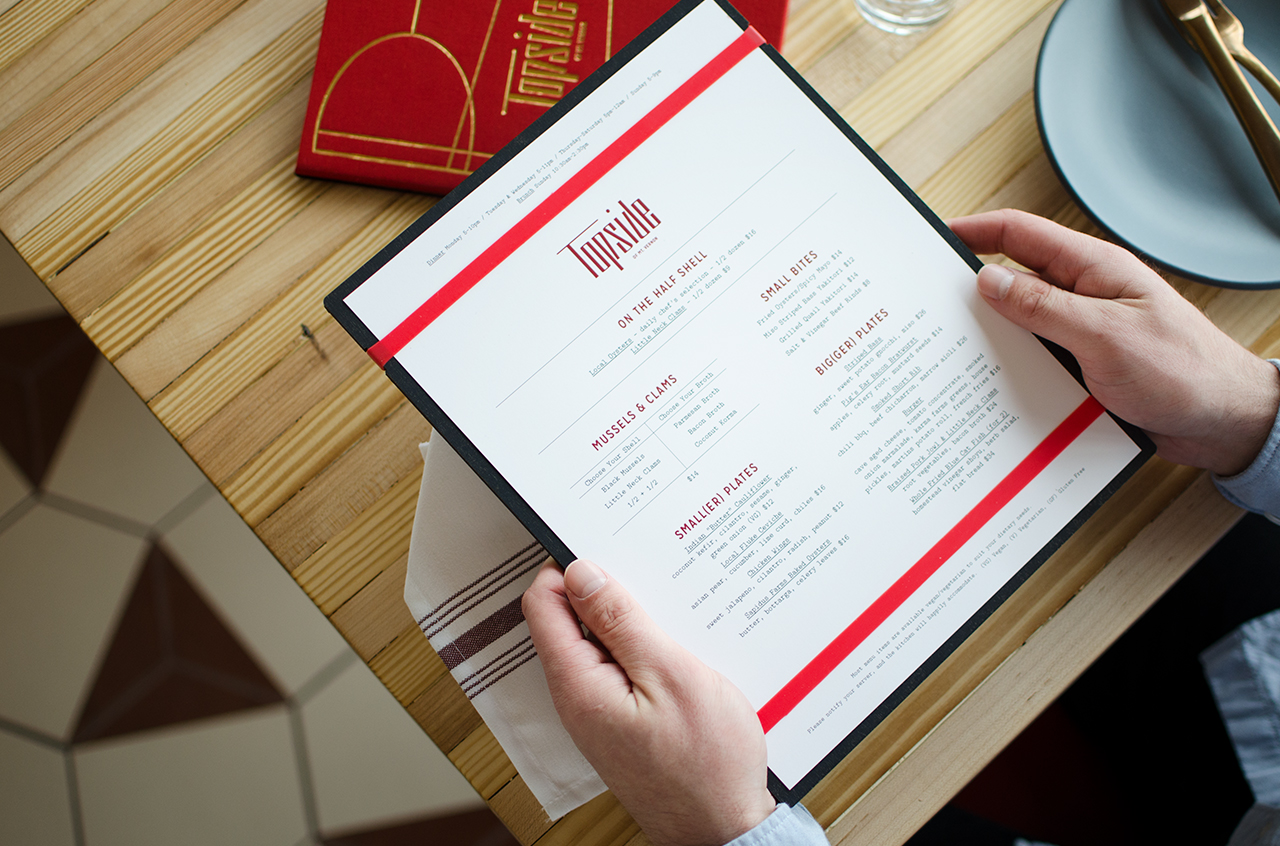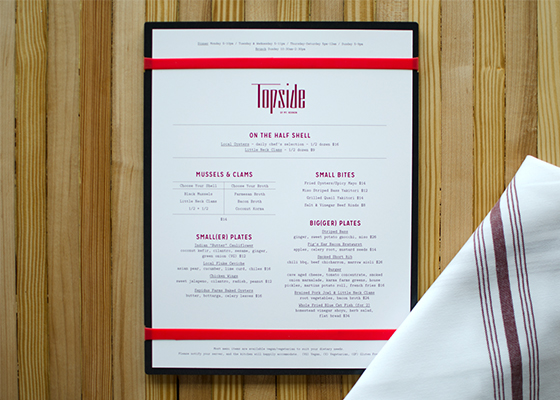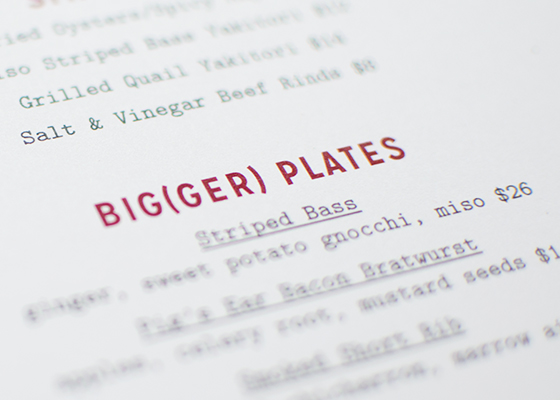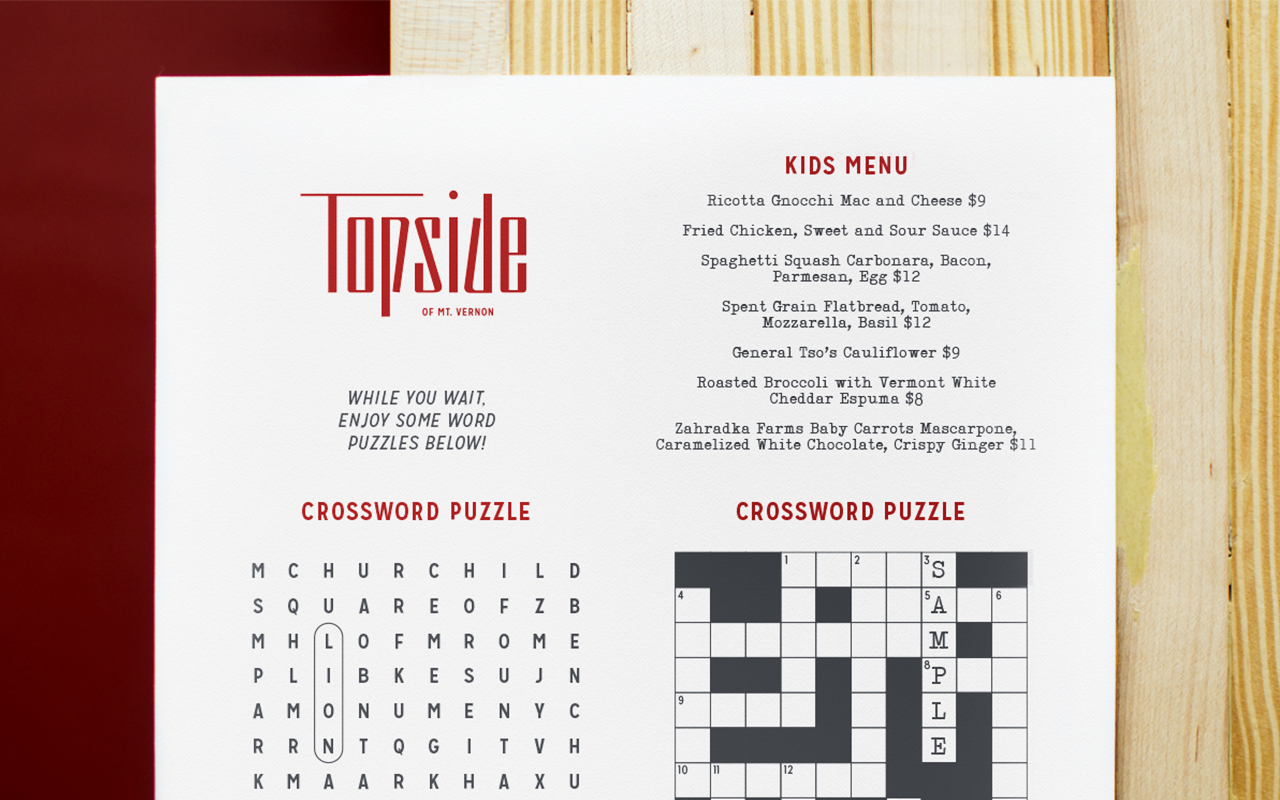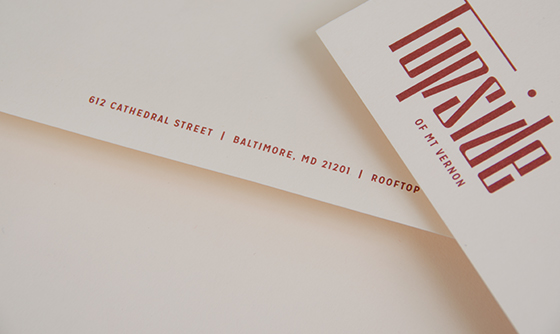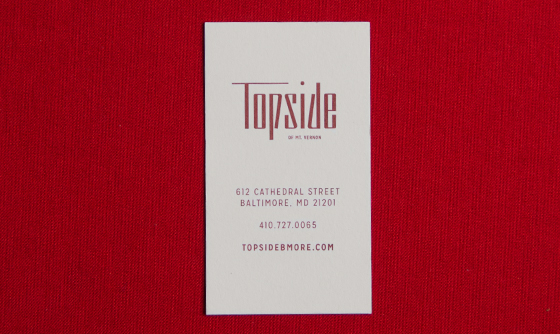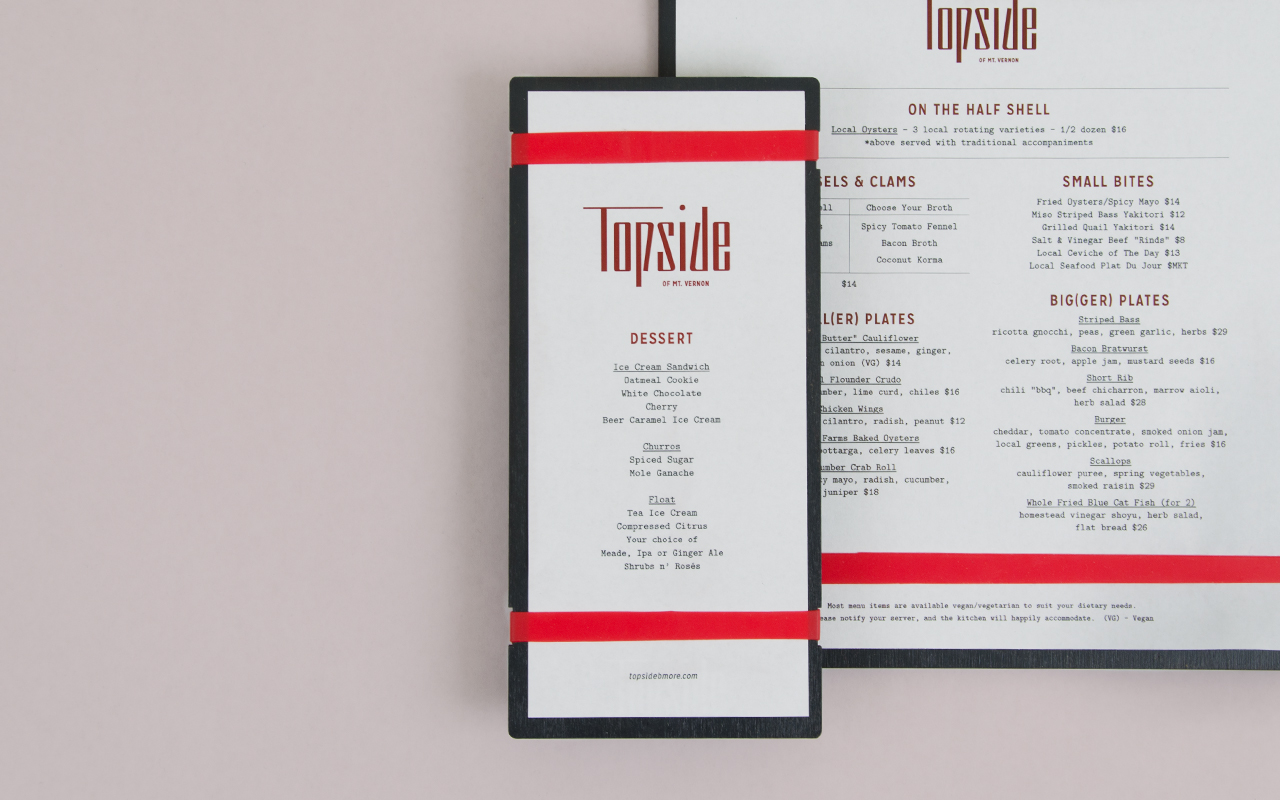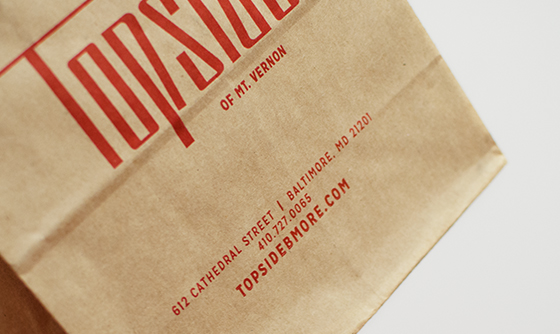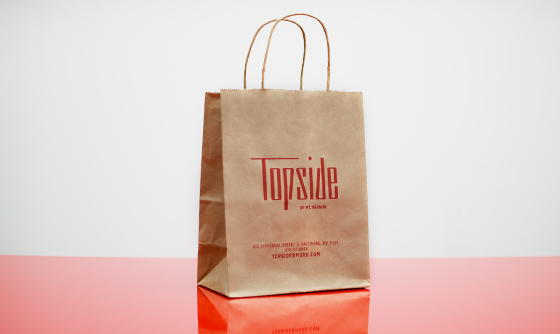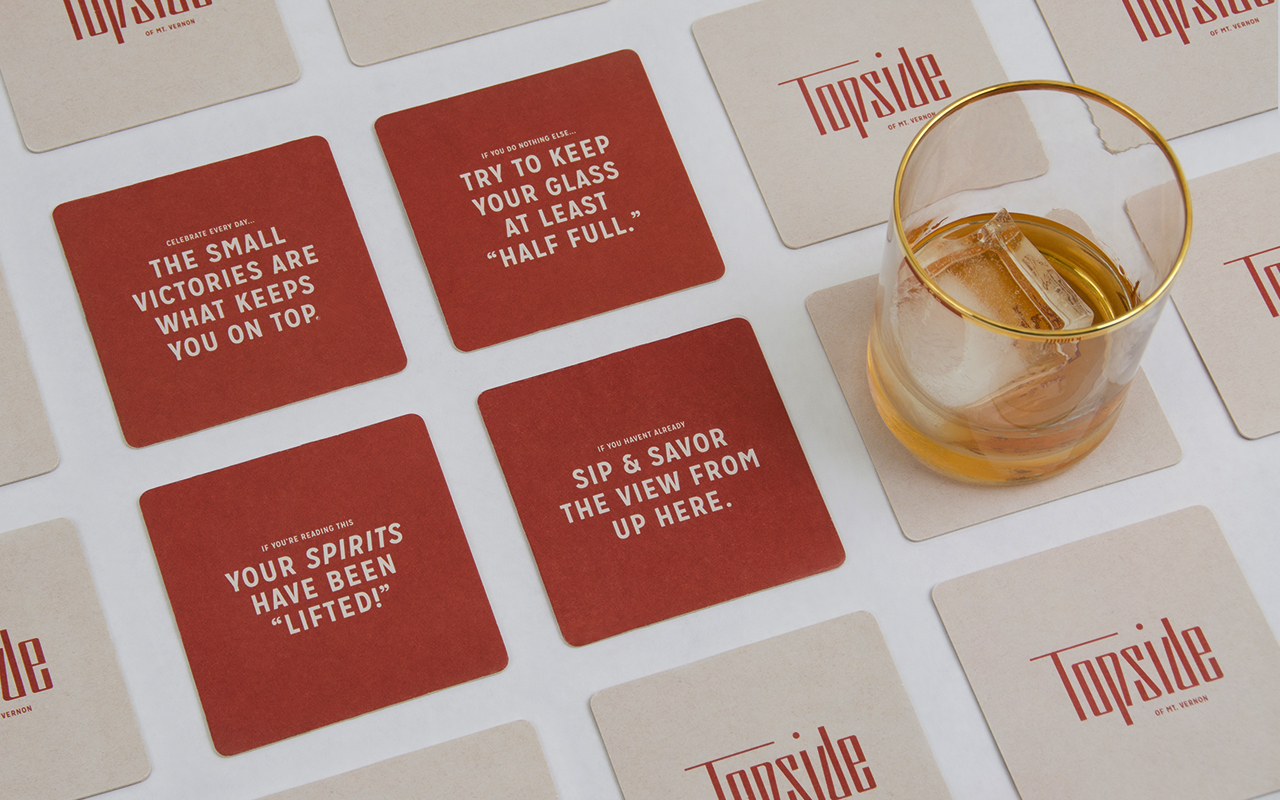 Topside's digital presence fuses the spirit of the brand with the interior space, bringing the same liveliness to their web audience. The staff is able to update their menu effortlessly on the web with custom built menu fields to be populated on the fly. The viewers are able to anticipate this astounding establishment through any device.

scroll

scroll
Design Dimensions:
Brand and Identity Design
Web Design and Development
Business/Marketing Collateral