Rubix Foods is a key innovator in the field of culinary research, reaching all the way back to their humble beginnings as the Max Block Canning Company in the 1910s. The Block family passed the company down from generation to generation, and their work has become known for its creative problem solving and game-changing food industry technology. YDI was brought on to develop wayfinding signage and additional visual elements for their Innovation Center in Jacksonville, Florida.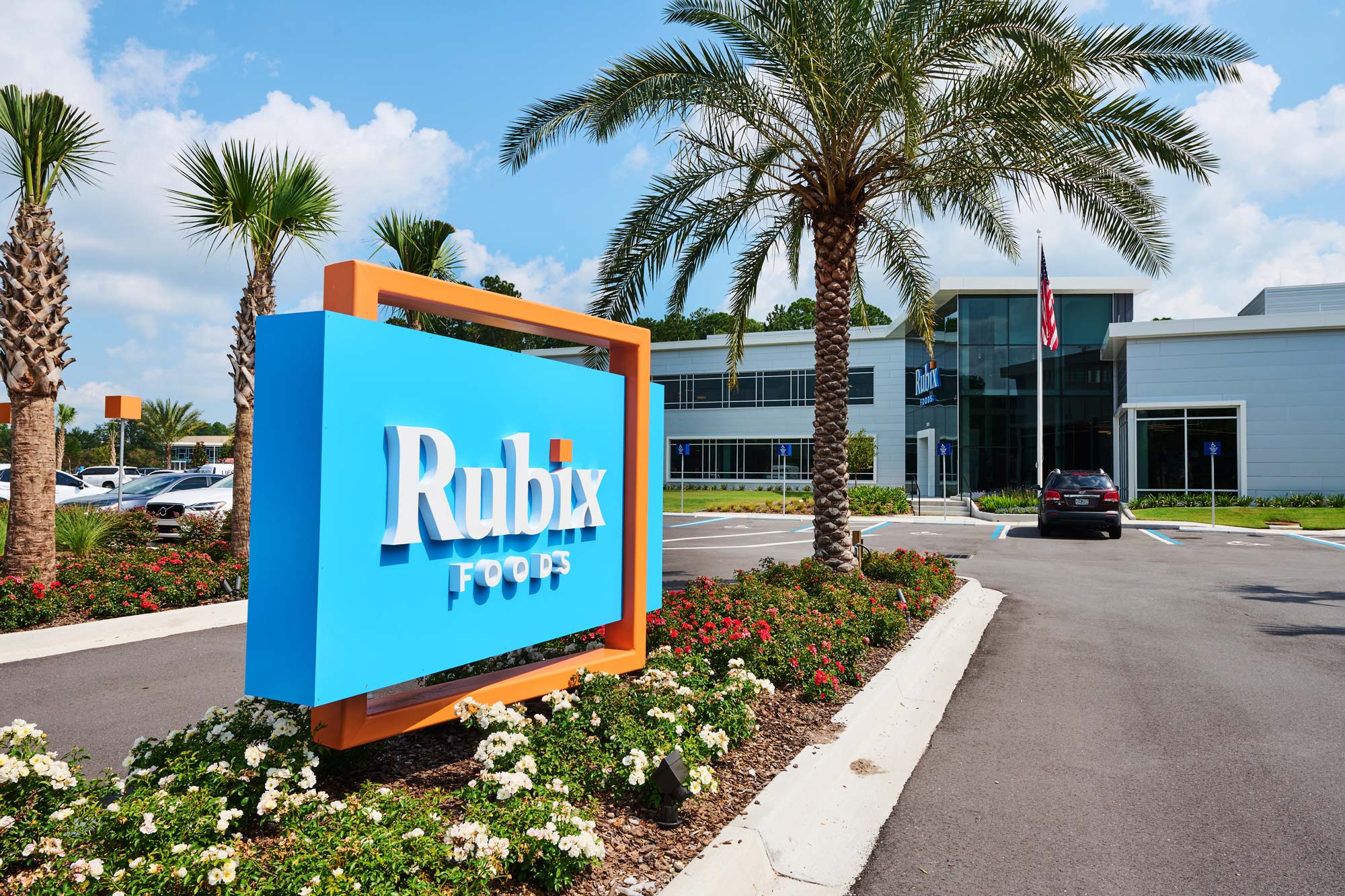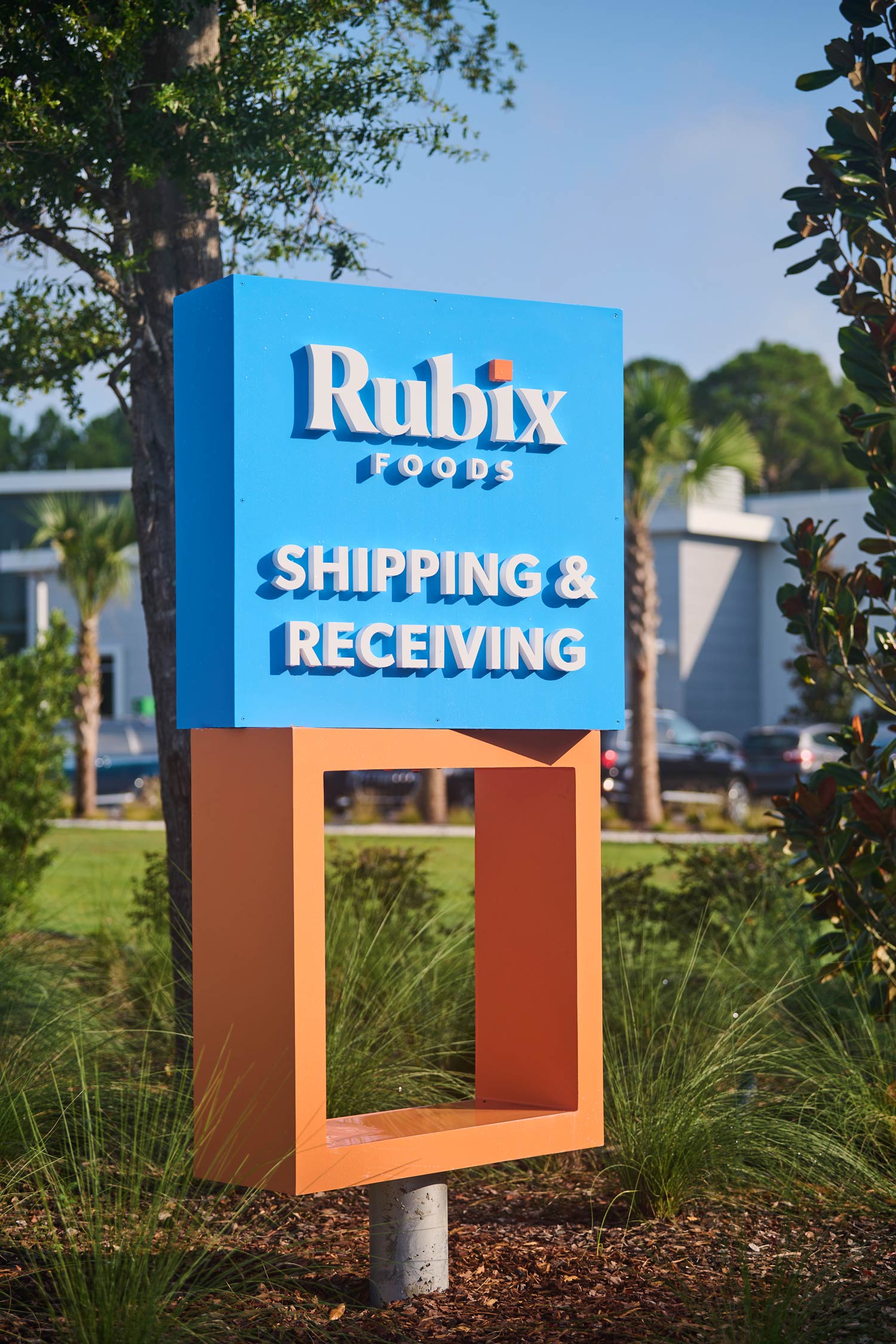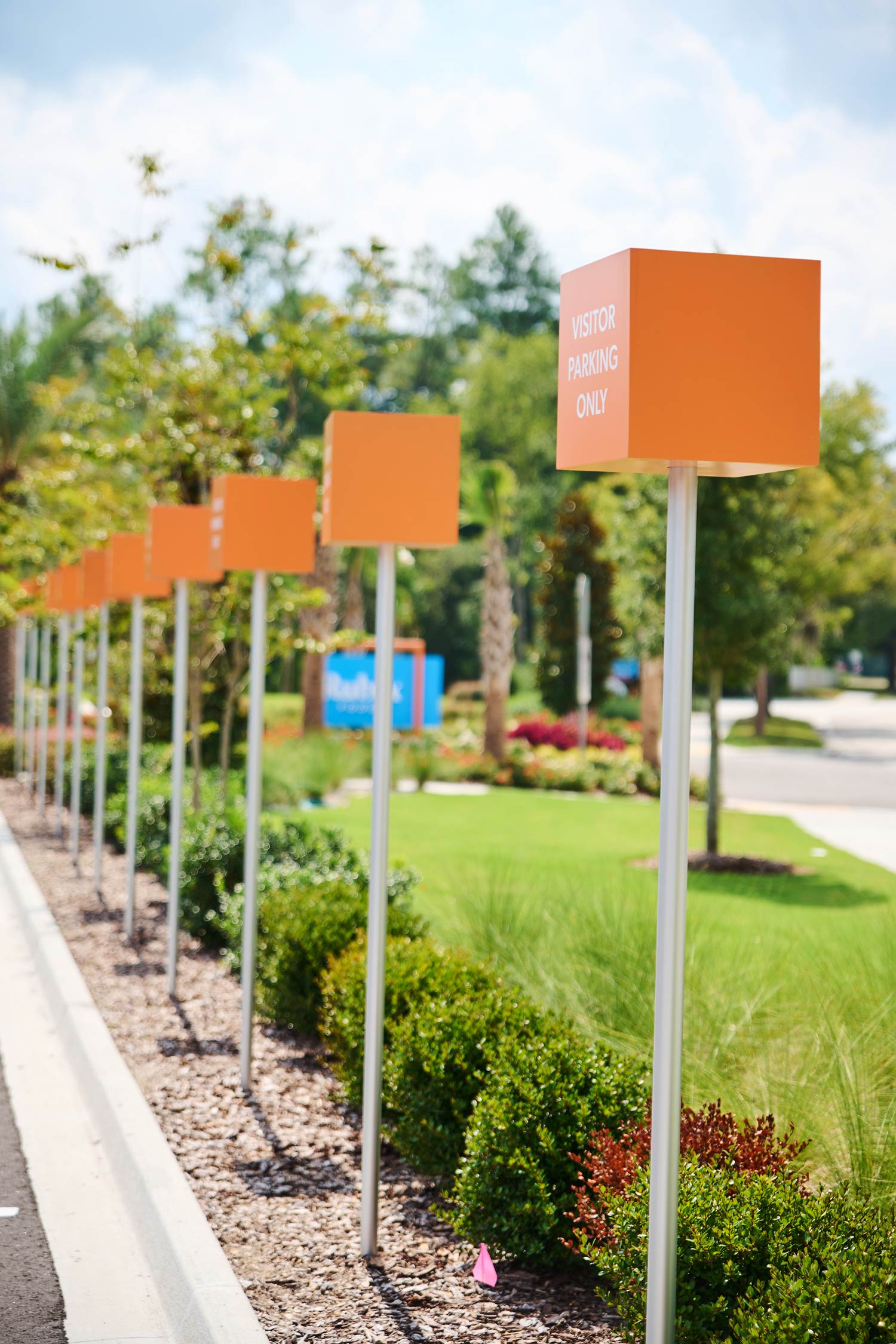 YDI worked with existing color and typeface branding elements to create a cohesive system for Rubix that highlights its problem-solving nature. The family name "Block," in addition to the company's name and the puzzle to which it alludes, provided inspiration for a host of square forms throughout the Innovation Center, including a modern monument sign with a sense of implied motion.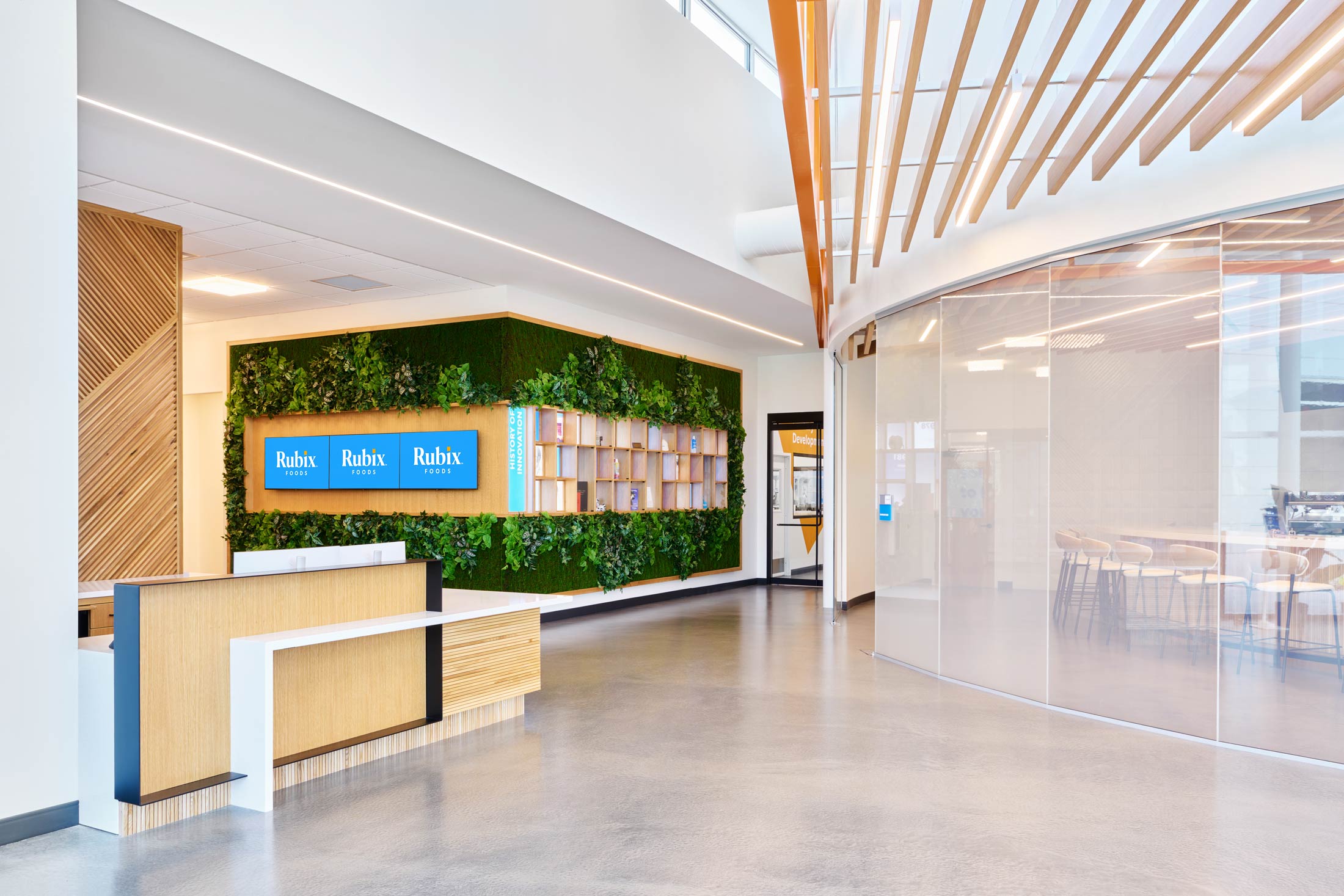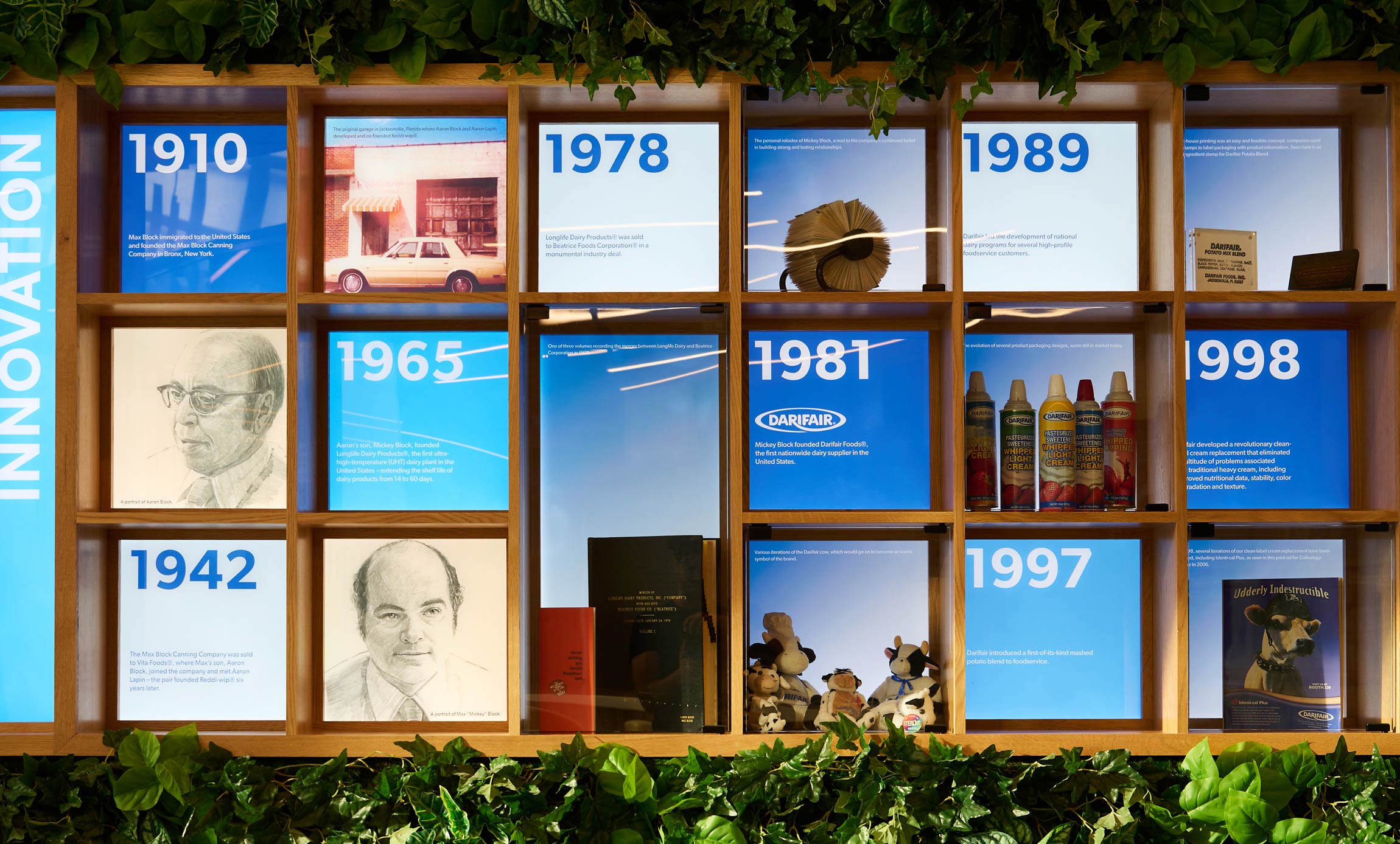 Working with interior architects Box Studio, YDI leveraged a history of innovation and progression to create interior graphics and installations. A modular grid of wall relief art was designed to showcase the company's timeline and highlight its greatest achievements.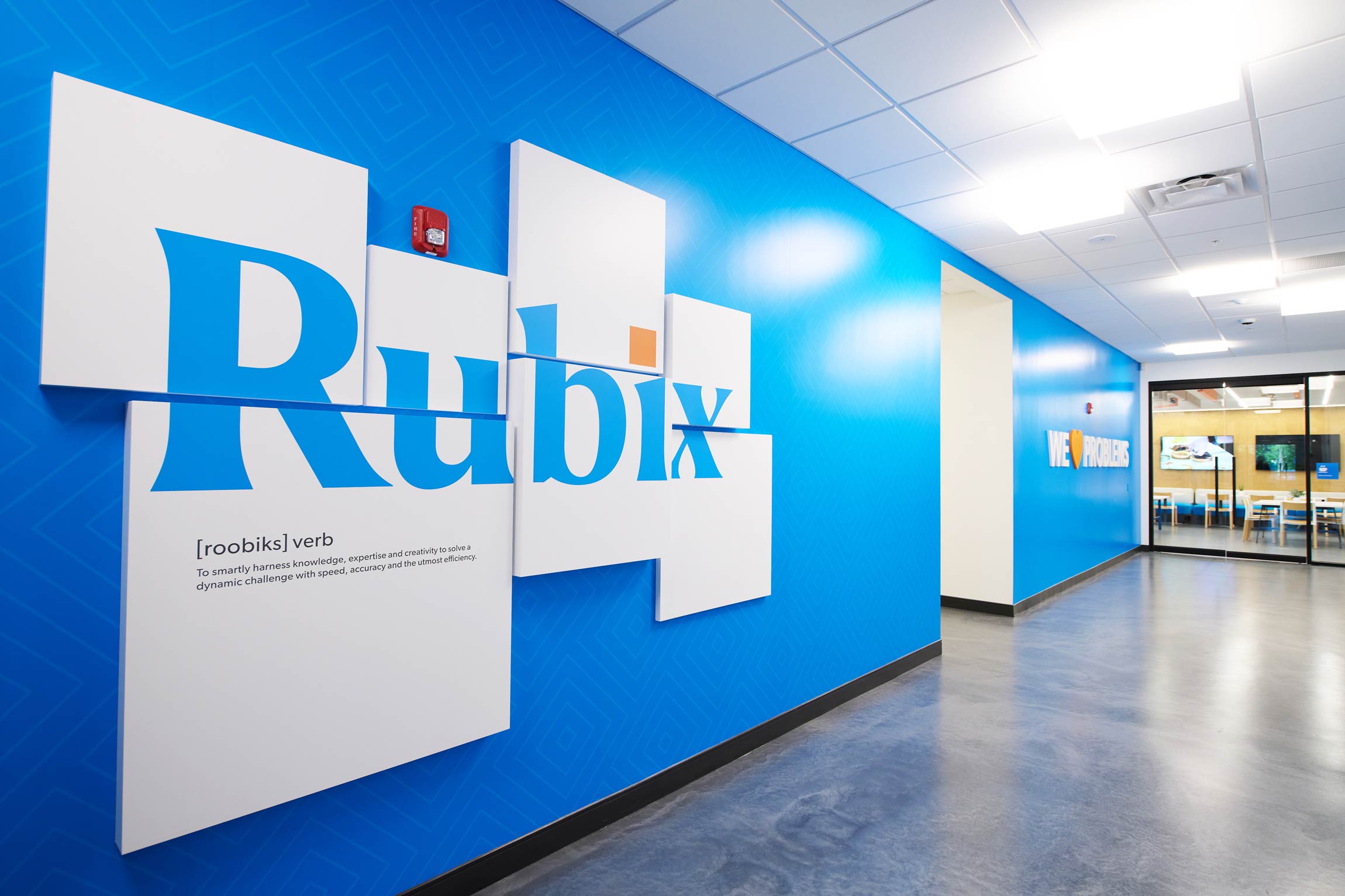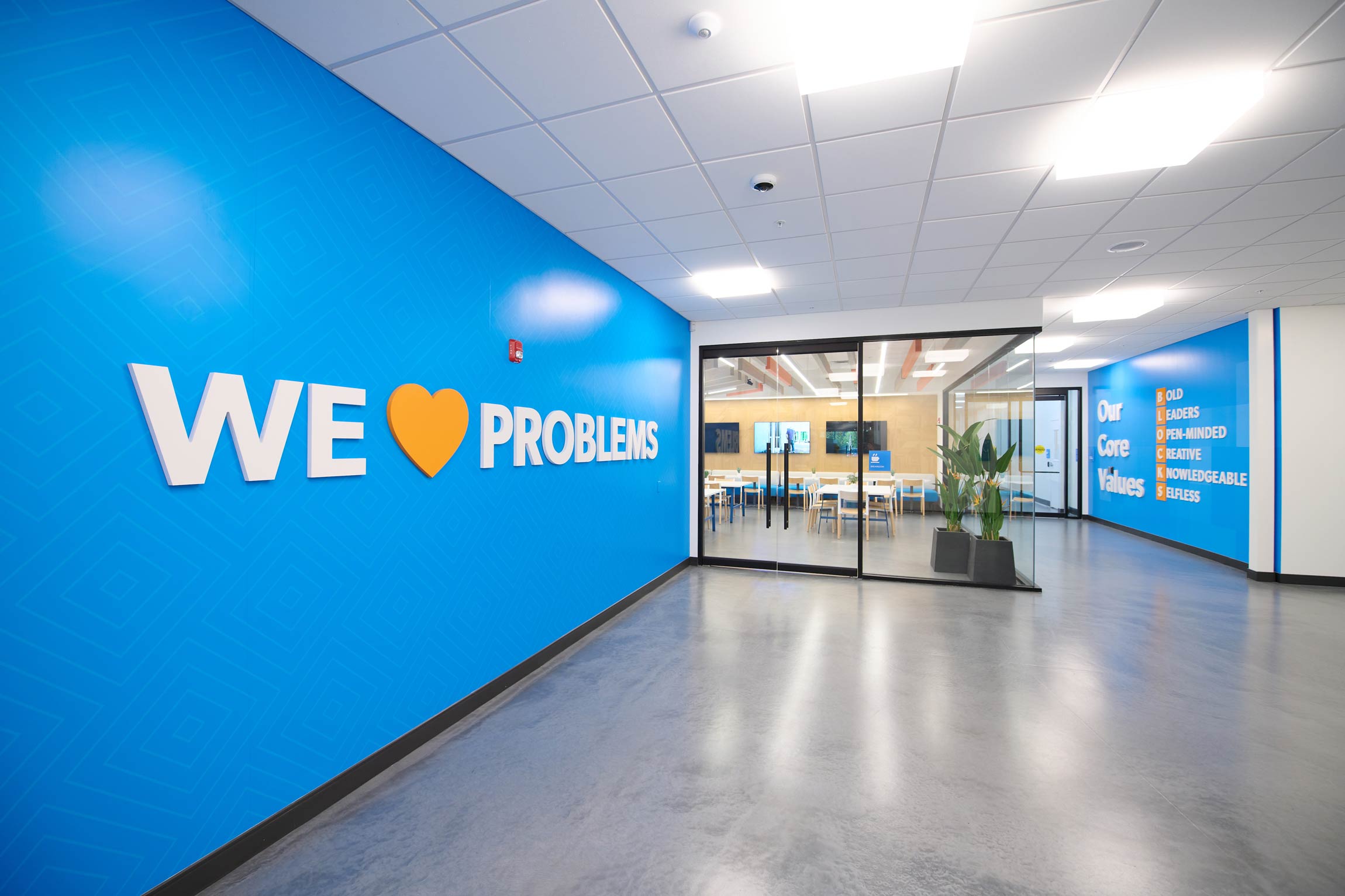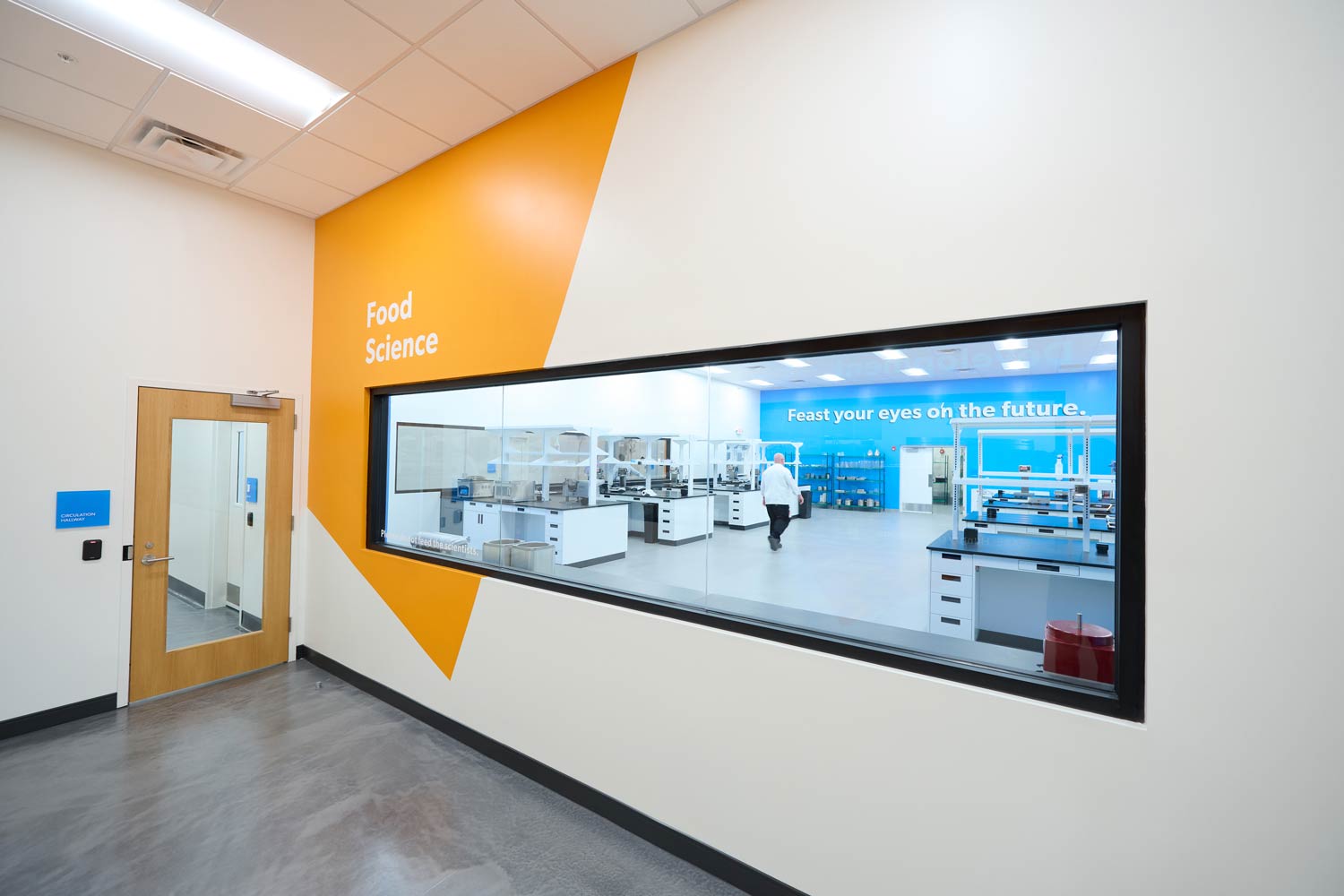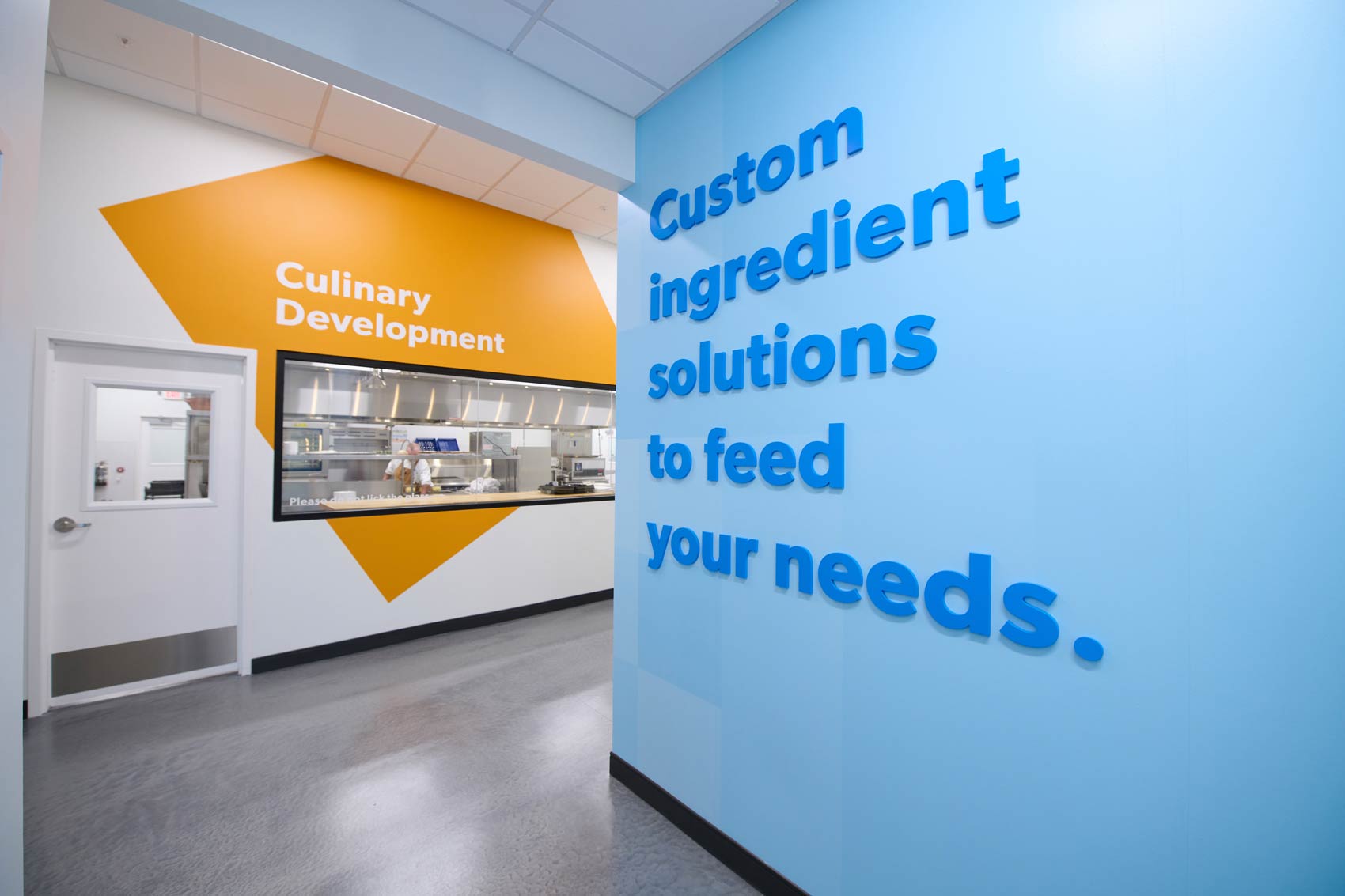 YDI continued the theme of square forms throughout the rest of the Innovation Center's interior, forming a backdrop for the company's name as well as playful wall graphics delineating sections of the building. Elsewhere, an inspirational quote from Mickey Block was framed by a square and a pair of blocky quotation marks.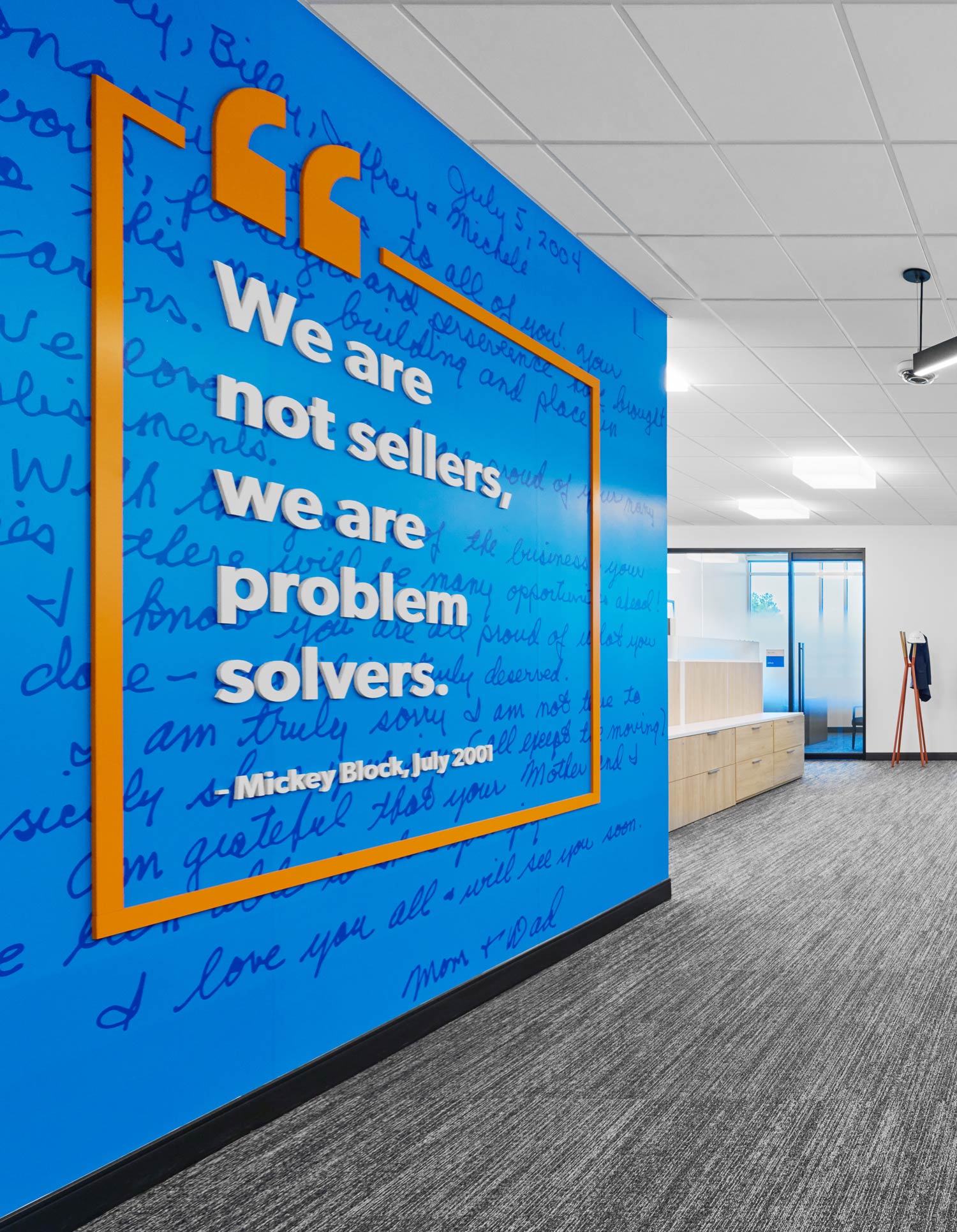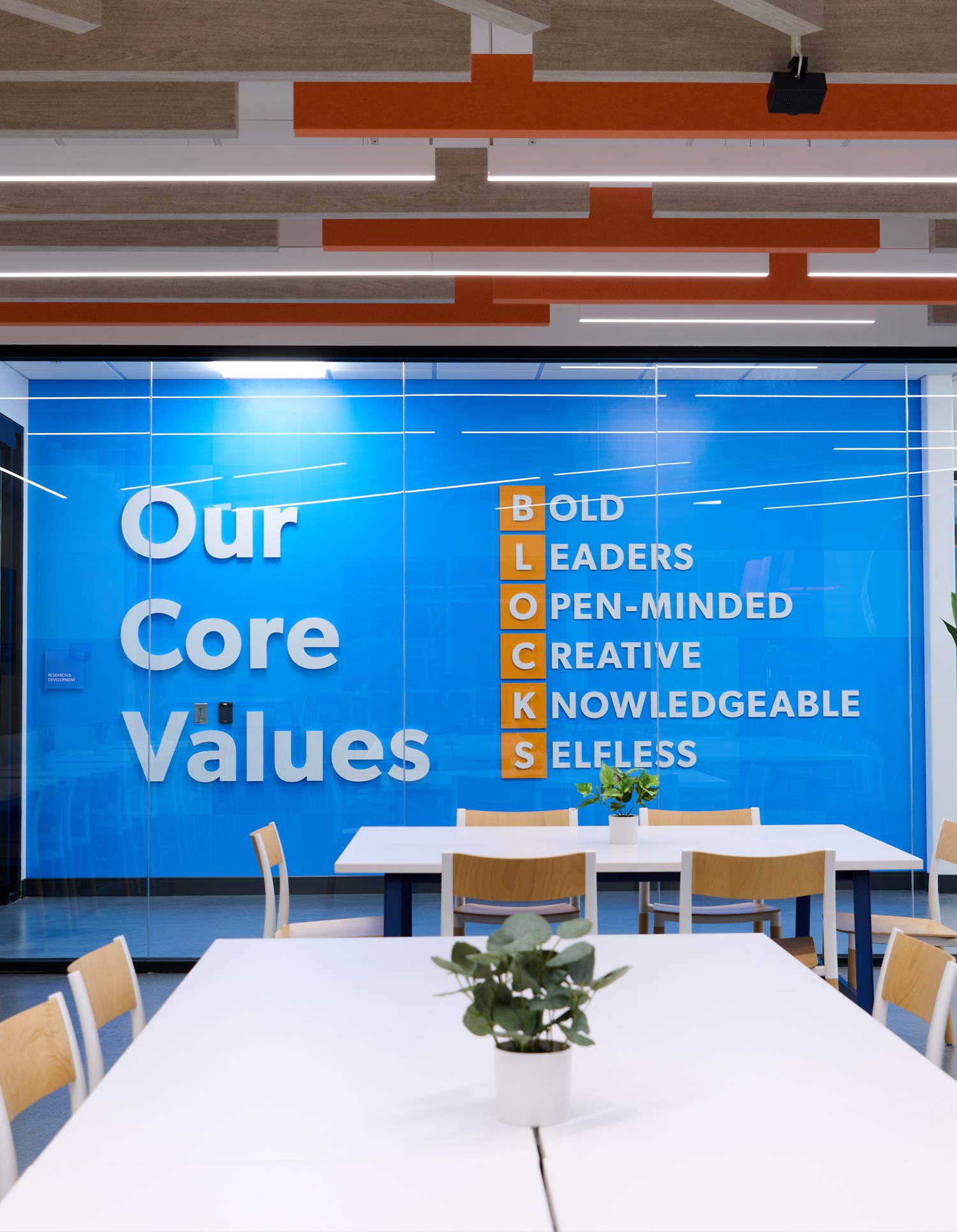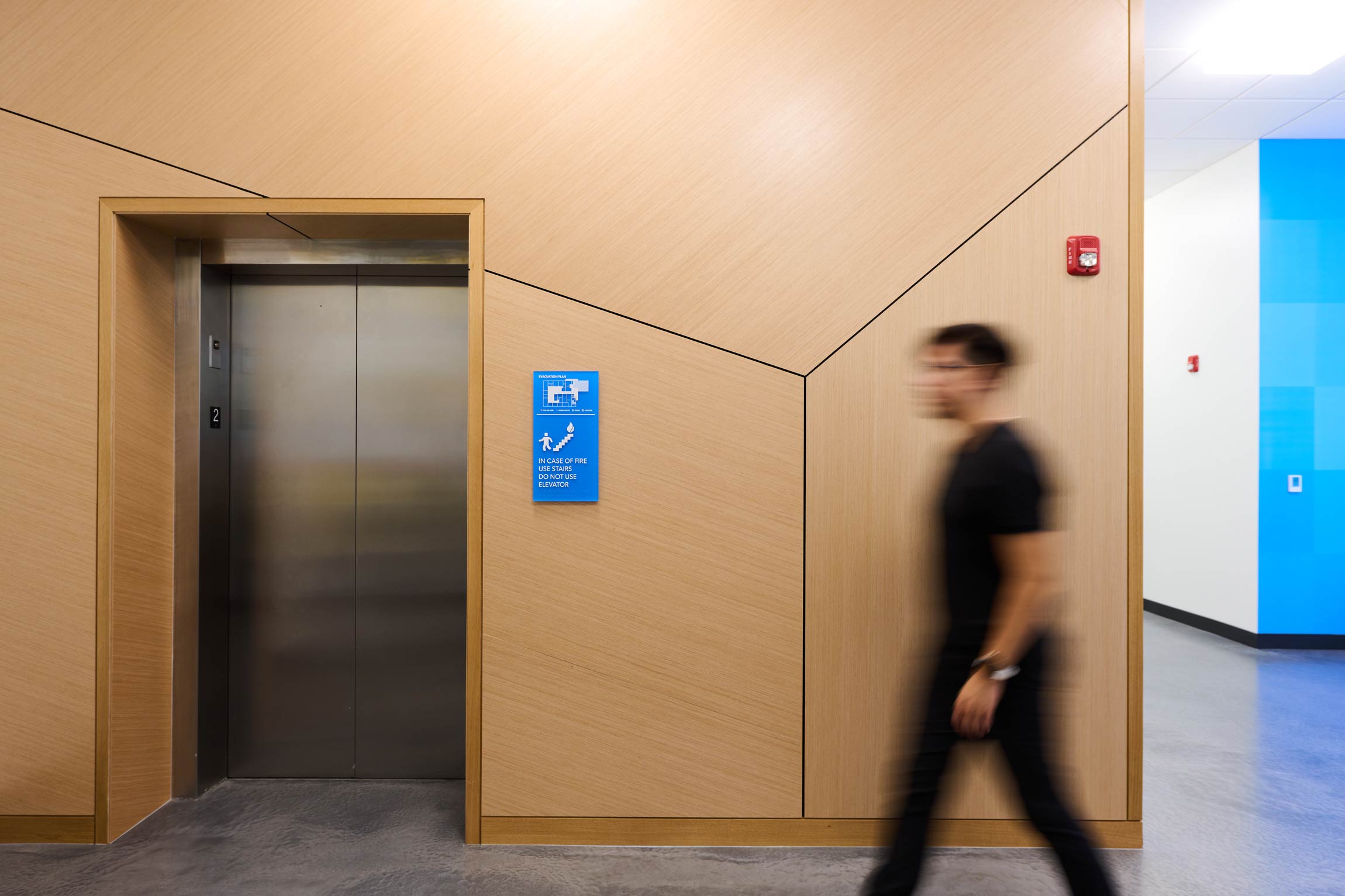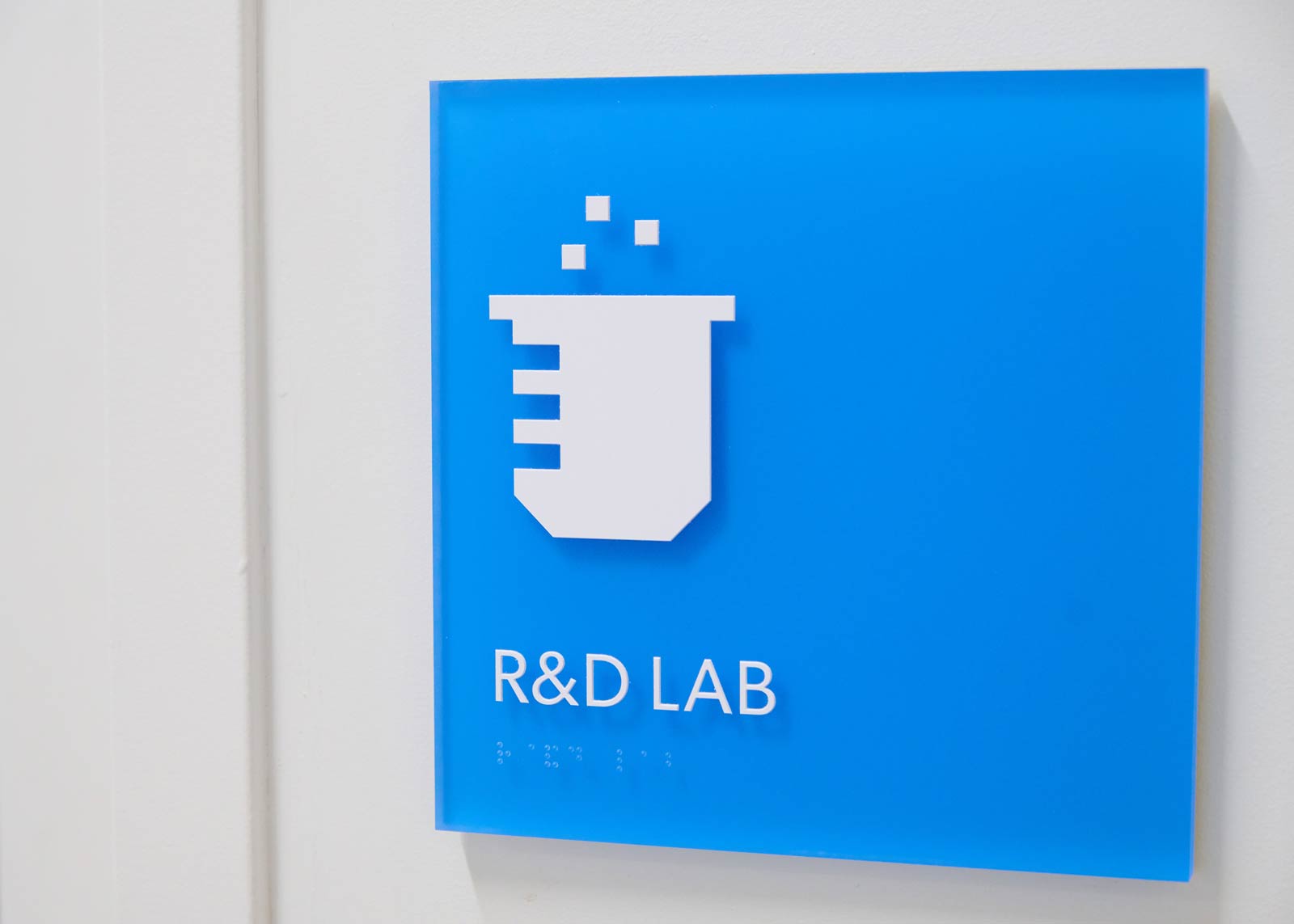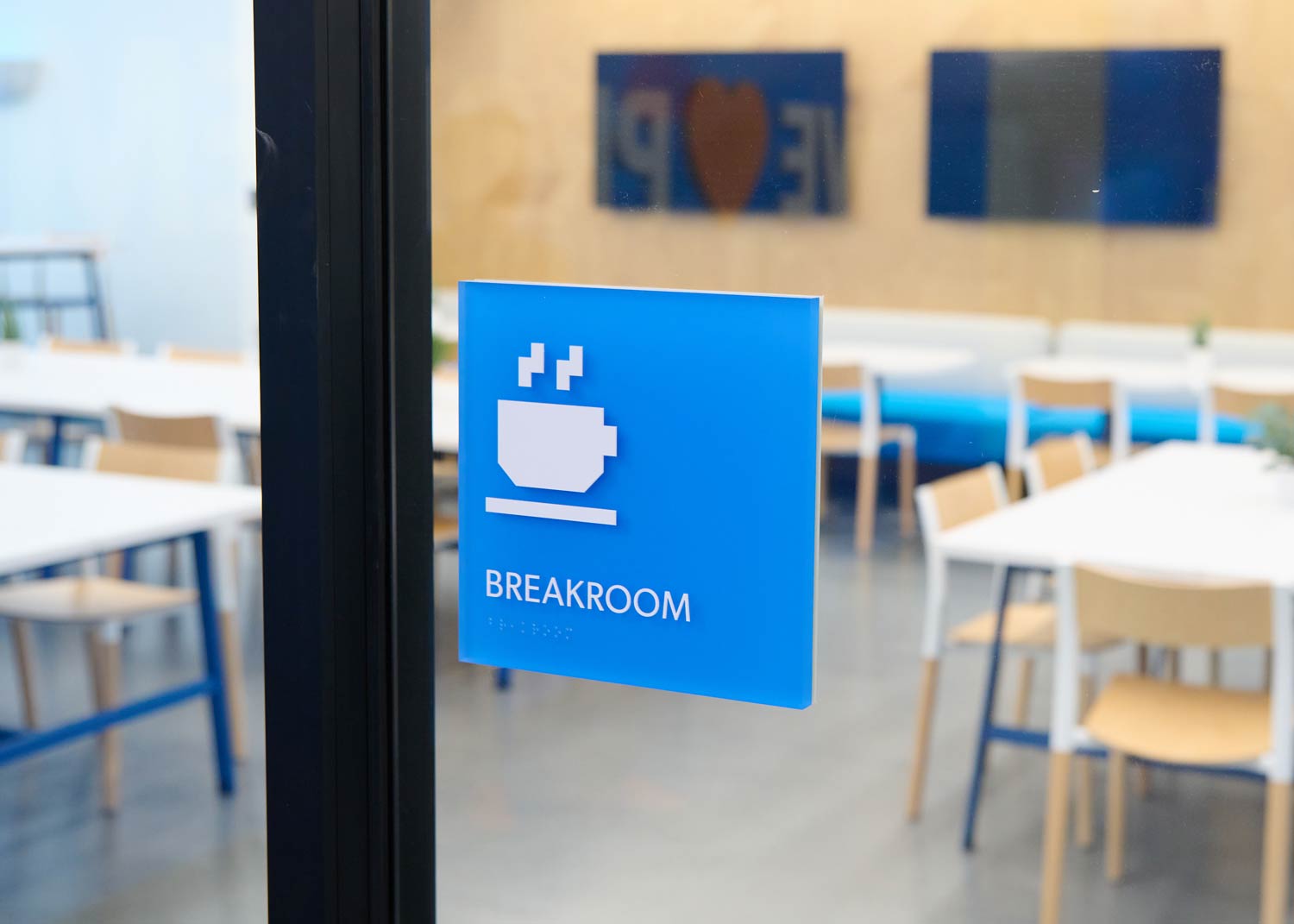 YDI developed signage that carried the visual theme of square forms and pixelation across wayfinding and ADA signs throughout the campus; over 40 exterior and 200 interior signs were created in an extensive and comprehensive package. Icons for room identification signs were designed in a pixelated style on square panels.
Design Dimensions:
Exterior + Interior Wayfinding Signage
Wall Graphics
Icon Design
Photography:
Daniel Kelleghan
Fabricator: